Ok I'm trying to wrap up the honeymoon posts quickly so I'm doing two days in one post. So basically, prepare for a little bit longer of a post :)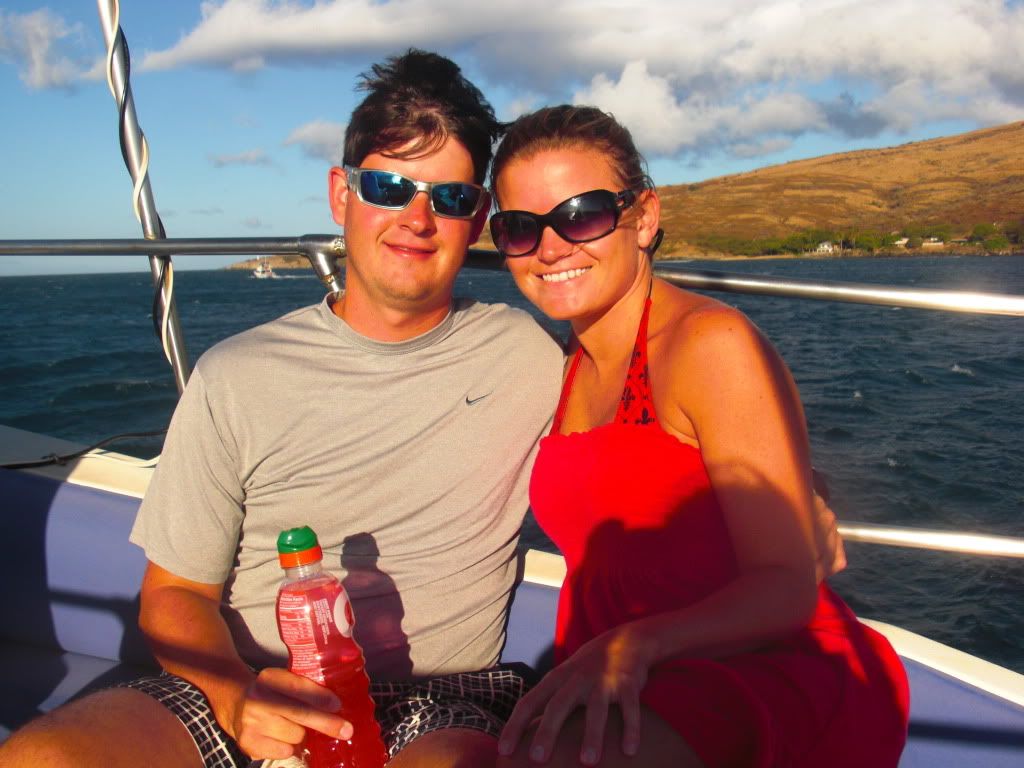 On Day 7 of our honeymoon we did another dive! This time we went to Molokini Crater. If you read my blog frequently, you may remember me making a previous post about Molokini. It has crystal blue waters and is a heaven for divers and snorkelers. We went to meet our dive master at Ma'aalea Harbor to board a boat with about 10 other people. Justin and I got our own personal dive guide, so we didn't dive with the other people, just with our dive guide.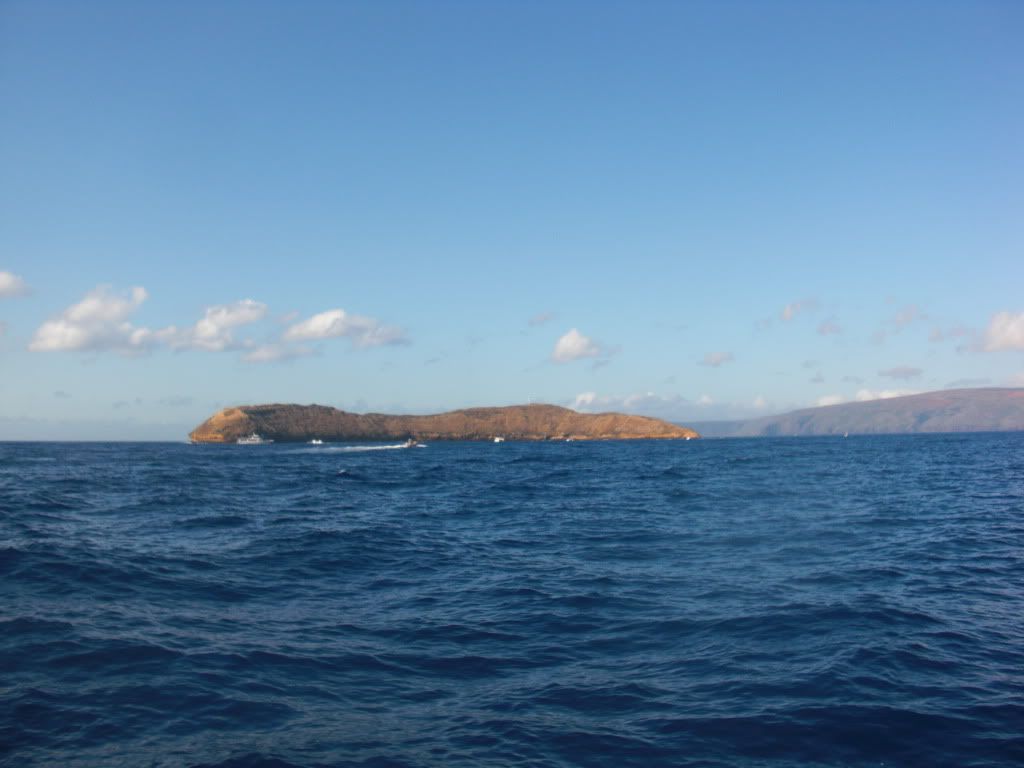 This is a view of the crater from the boat as we were coming in. I cannot possibly explain how blue that water is!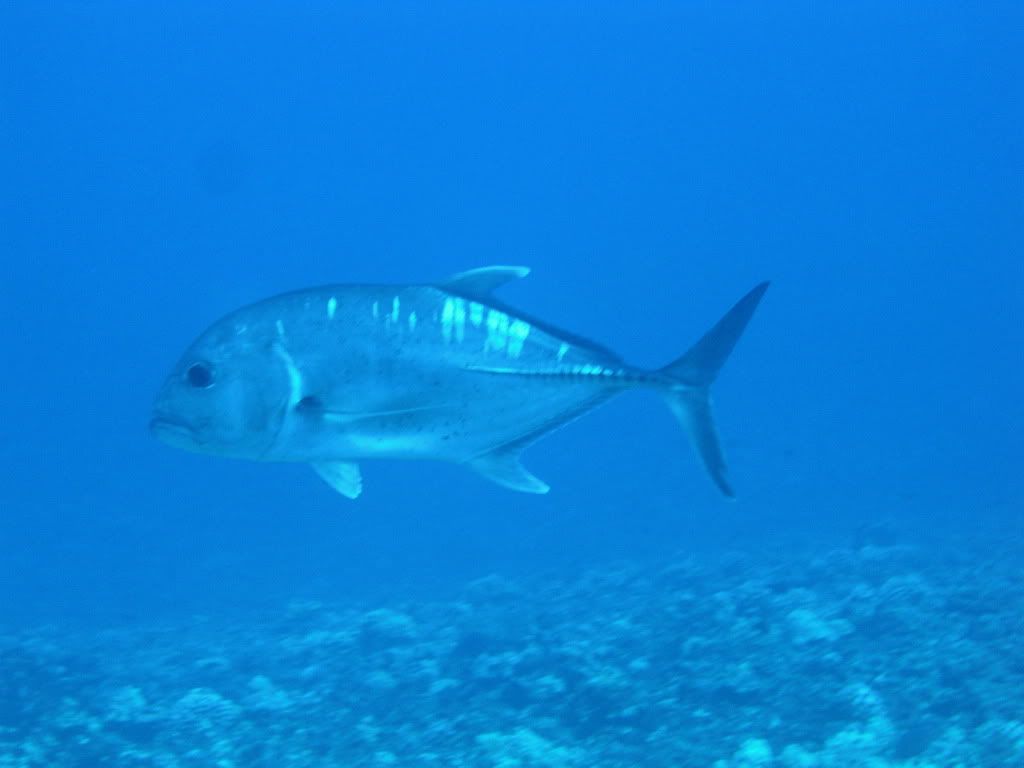 Pictures can be deceiving. This guy is probably half my size and the dive guide said they can get up to 80lbs.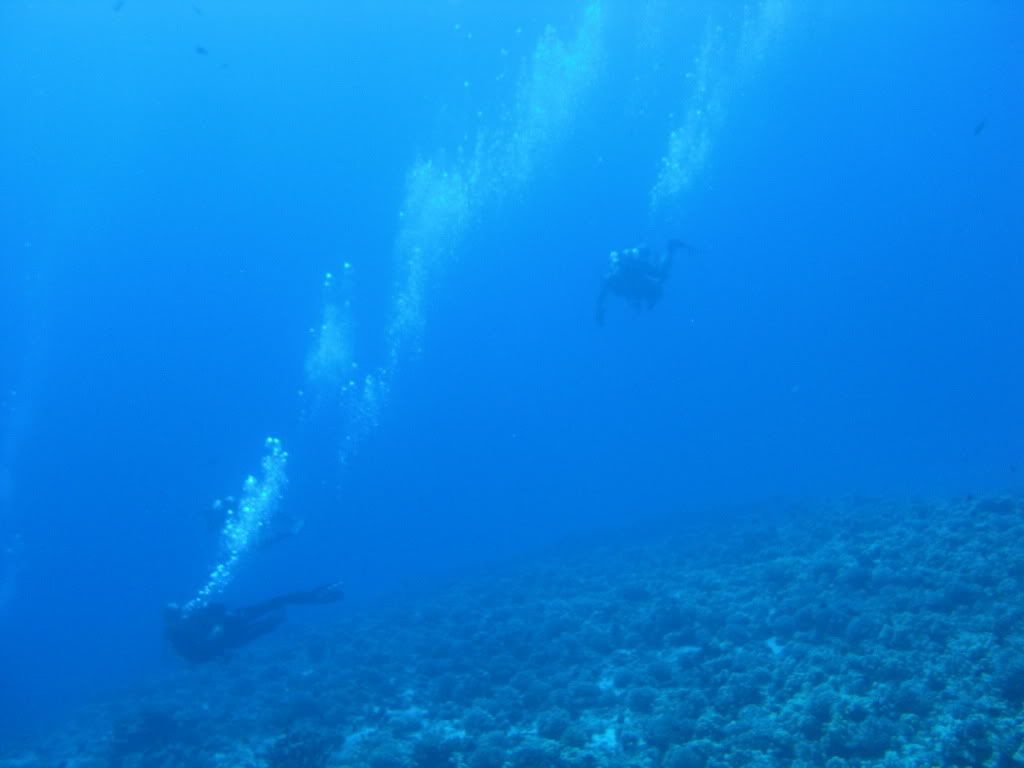 I don't know why, but I really LOVE this picture. Justin and I only have our open water certification, which means we're not suppose to go past 60 feet. The blue water makes depth a little deceiving and we didn't even realize that we were at 80 FEET until we looked at our dive computers.




At a safety stop before our final ascent from the bottom of the ocean.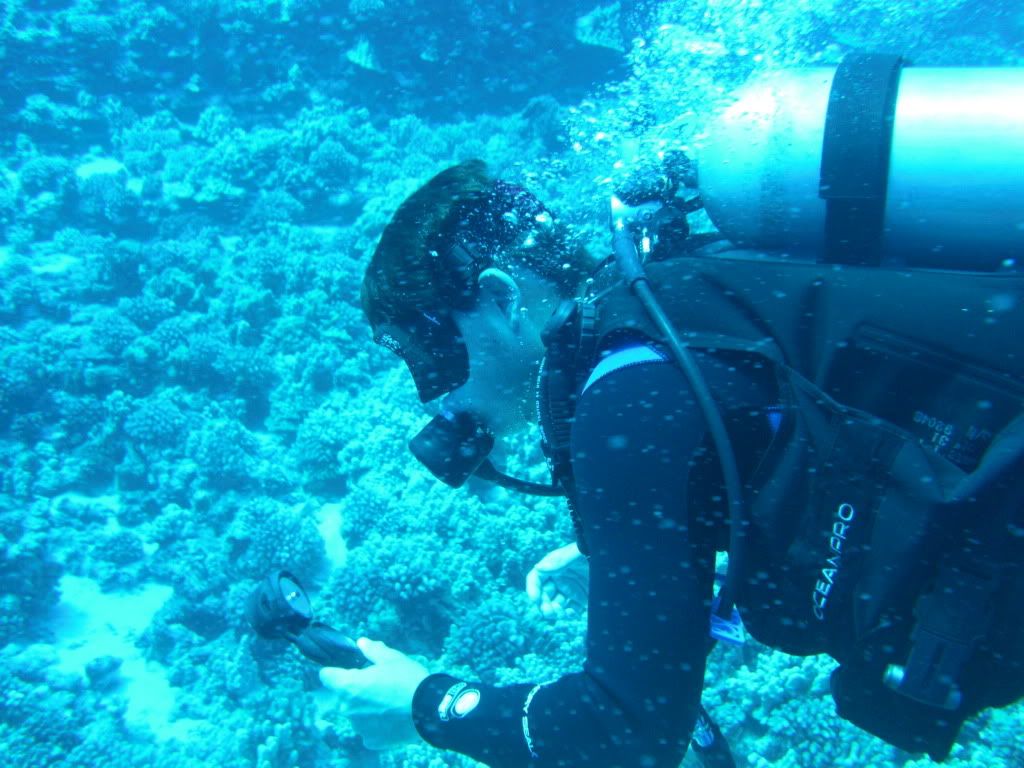 Justin checking his pressure. Because we were at 80 feet we burned through our air a lot quicker than if we were at 40 or 50 feet. We were constantly checking our air to make sure we had enough to make a 3-4 minute stop and get back to the top safely.




Me swimming away...LOVING that I'm 80 feet down :)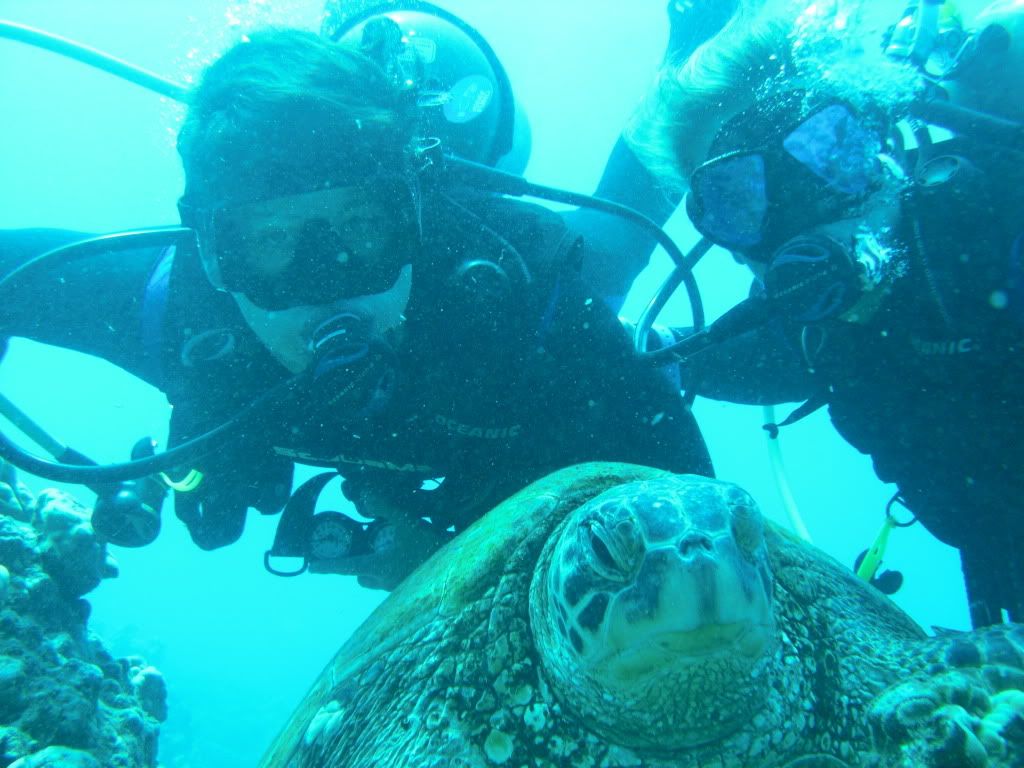 This picture was actually not taken at Molokini Crater. After our dive there, we took the boat to a place called Turtle Valley (close to Turtle Town, but a lot less crowded). Our dive guide managed to get a picture of us with the turtle. I think this is Justin's favorite picture of the whole trip. He is so obsessed with it.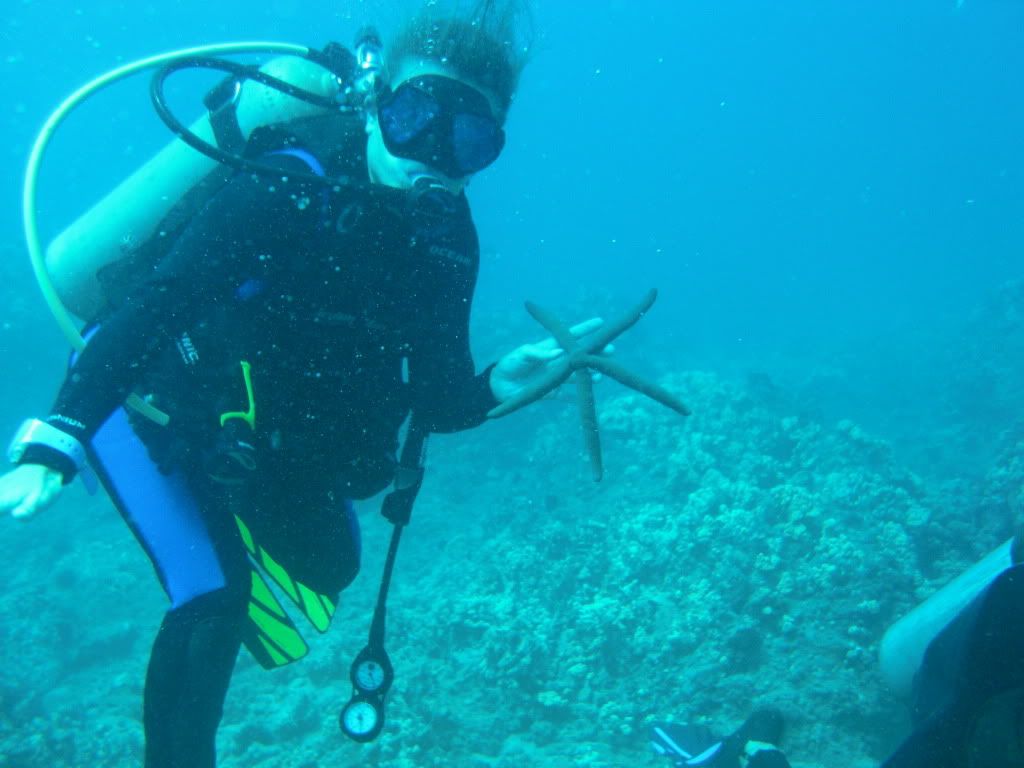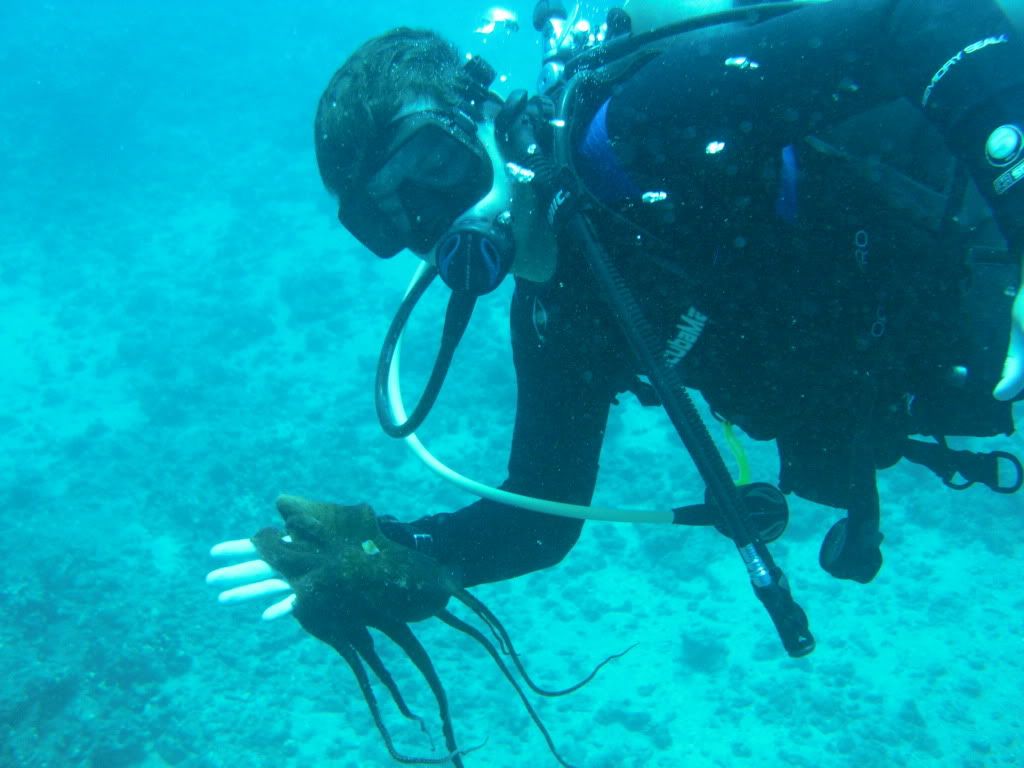 Justin got to hold a rather large octopus! I got a pretty good video of that too....



After the dives, Justin and I had no plans, so we just drove around the entire island of Maui. I'm totally not kidding! We drove from Ma'aalea Harbor through West Maui and into Kaanapali in North Maui all the way around to our hotel back on the South Shore.
Day 8 of the honeymoon was spent driving to Hana. This road is one of the most popular roads in all of Maui and we figured out why pretty quickly! It's absolutely beautiful!!! This drive is what I think of the most when I hear the song that is playing on my blog "Somewhere Over the Rainbow". I'm not going to put commentary on these pictures, so just enjoy the greenery!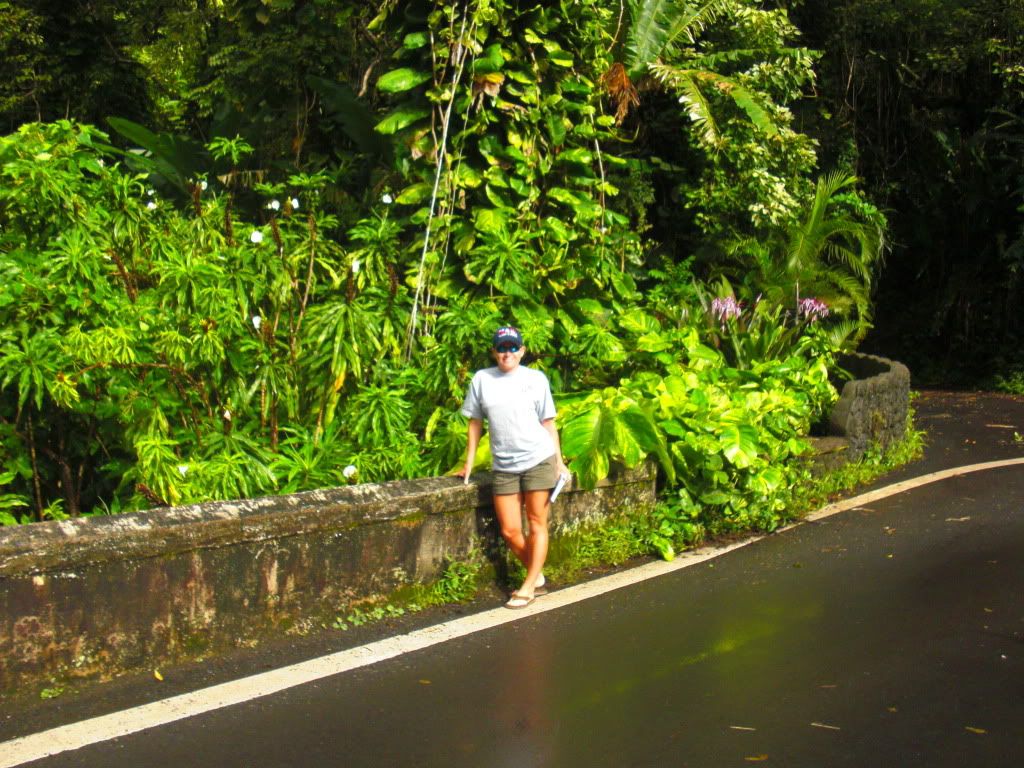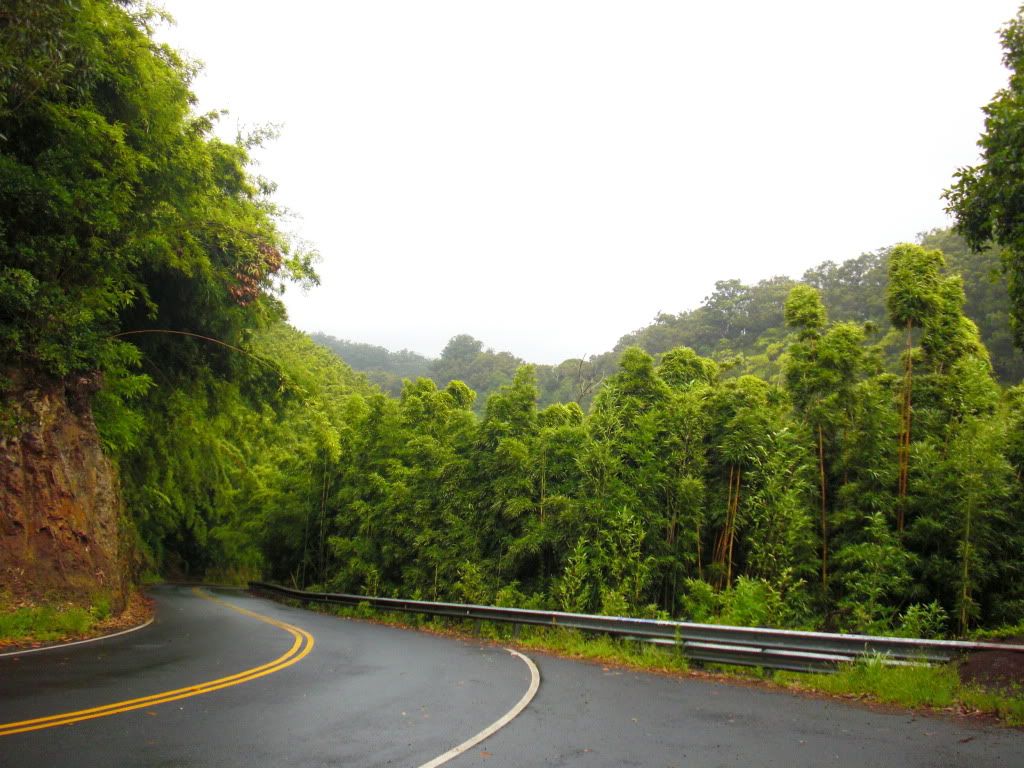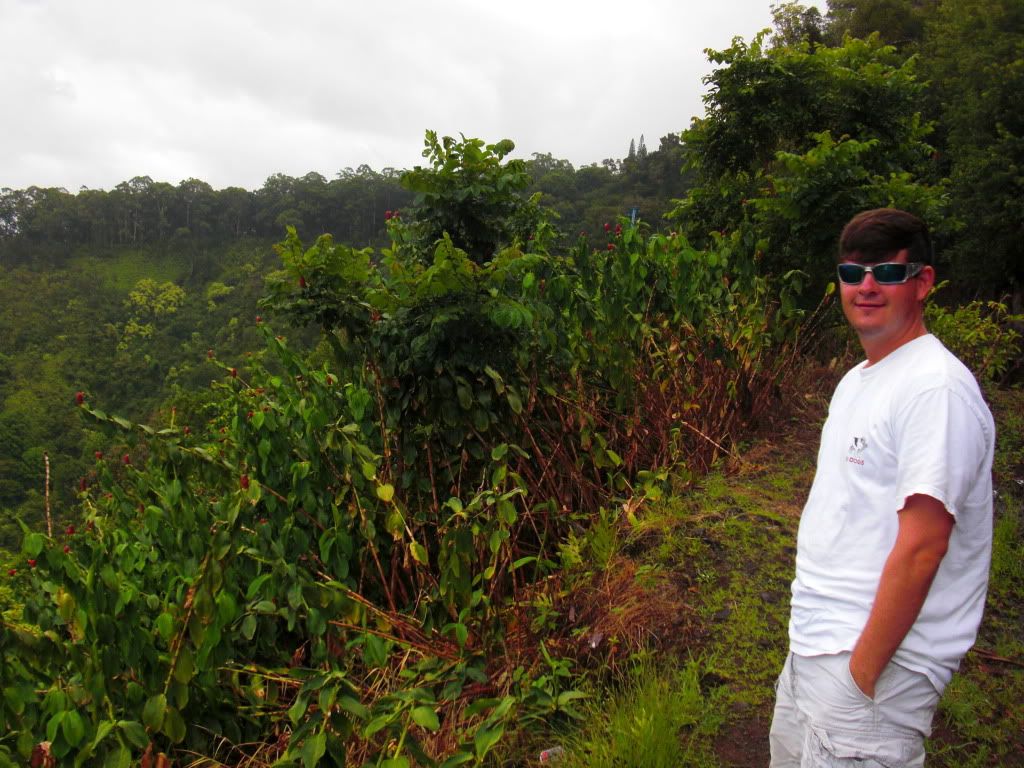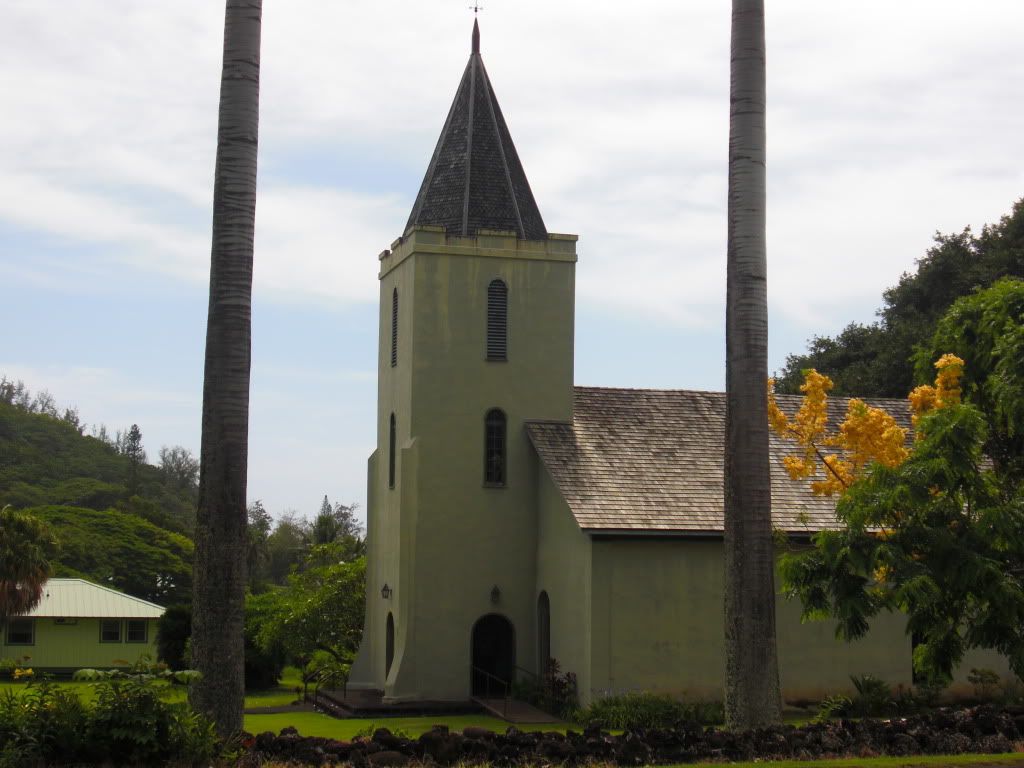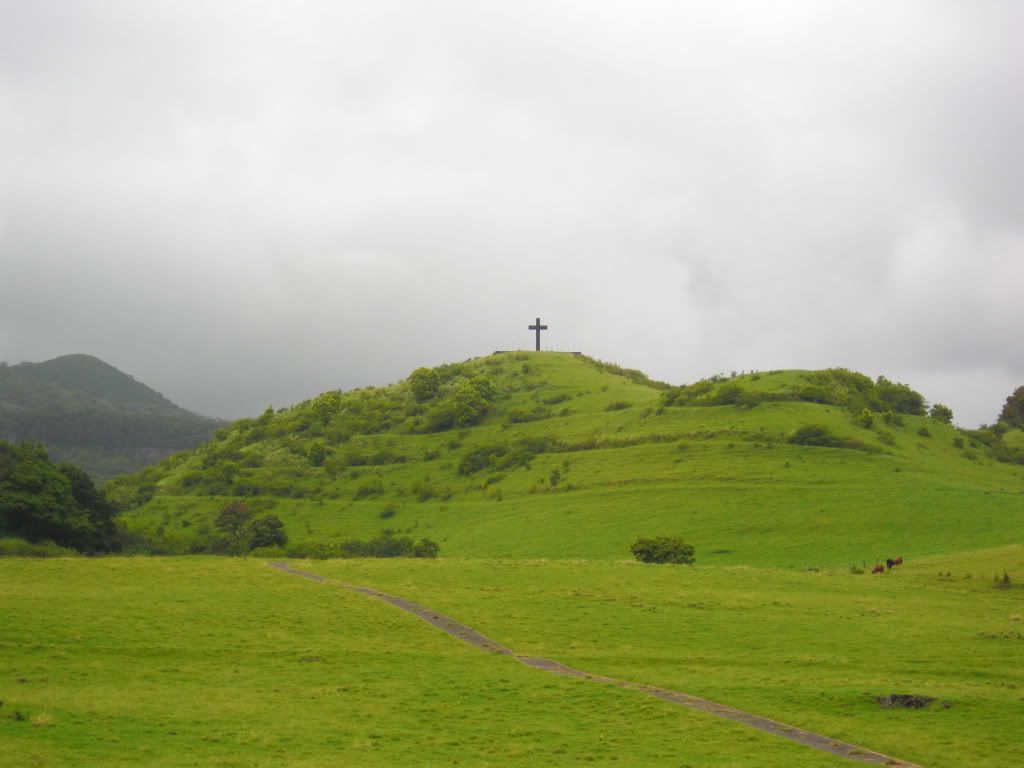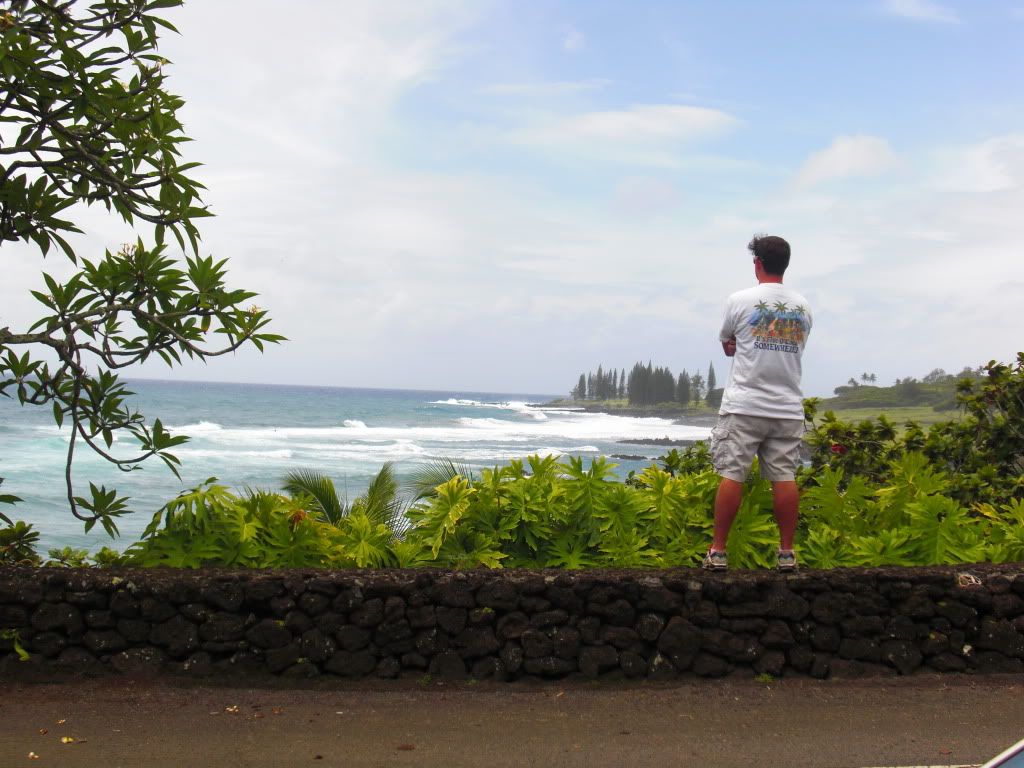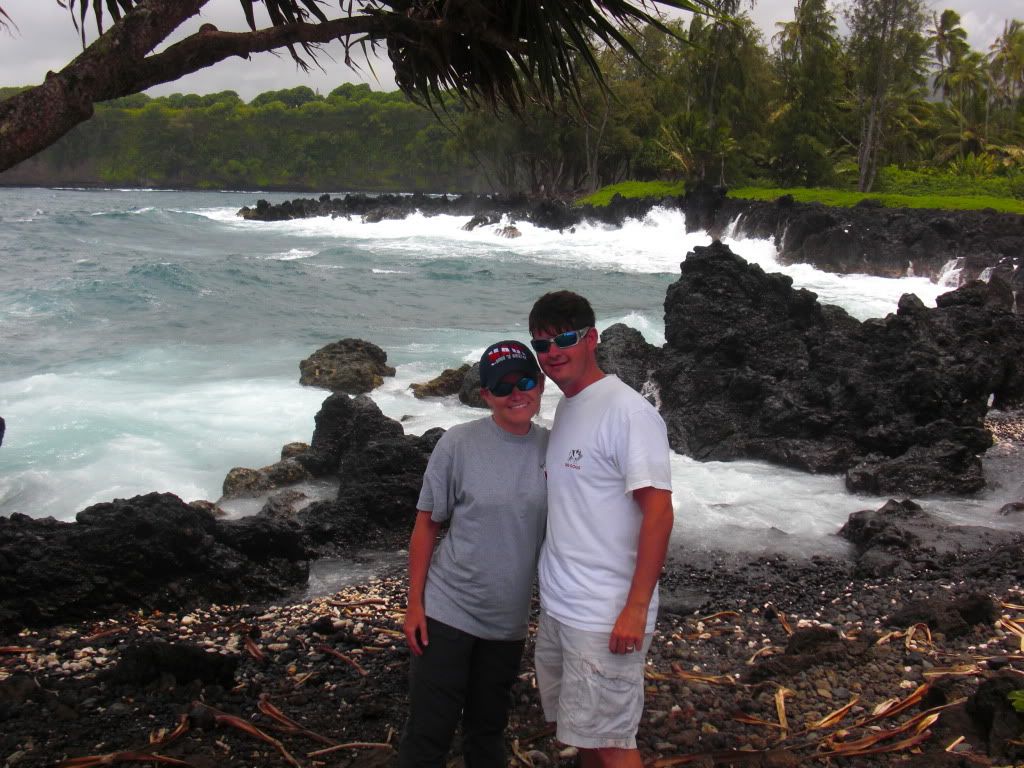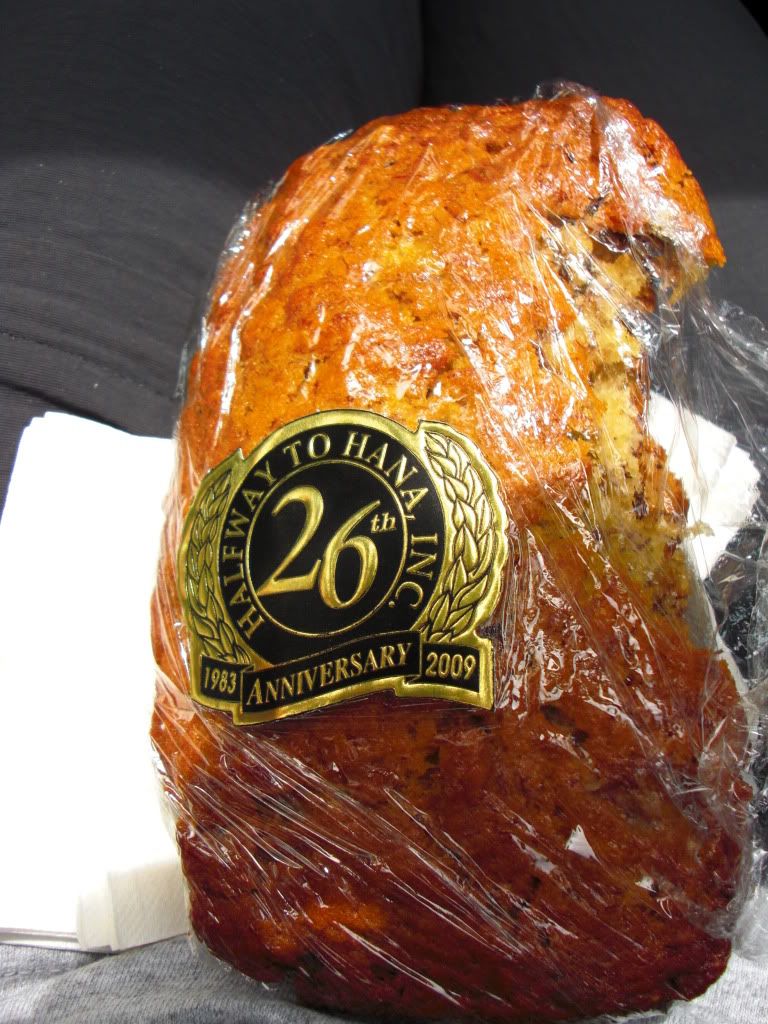 P.S. The banana bread was AMAZING!!
And that was the Road to Hana!!! Next up is the LAST honeymoon post (thank God) and it is when we went to the top of the Haleakala Crater to watch the sunrise and then we biked down the 10,000 foot mountain. Afterwards we went horseback riding in the mountains and on the coast. I will also put our last day in Hawaii in that post (so that I can make it the last honeymoon post). Our last day was spent zip lining and taking a helicopter ride. Awesome pictures from all of the above to come :)