Ok so here's my first post on the honeymoon. I'm doing day 1 and 2 because we didn't do much on day 1, so I added day 2. We stayed at Tutwiler hotel after the reception and our flight left Birmingham at 7am to go to Atlanta. From Atlanta, we rode a 747 directly into Honolulu. The flight time was 8 hours and 50 minutes. This didn't bother Justin and I one bit because we had KILLER seats.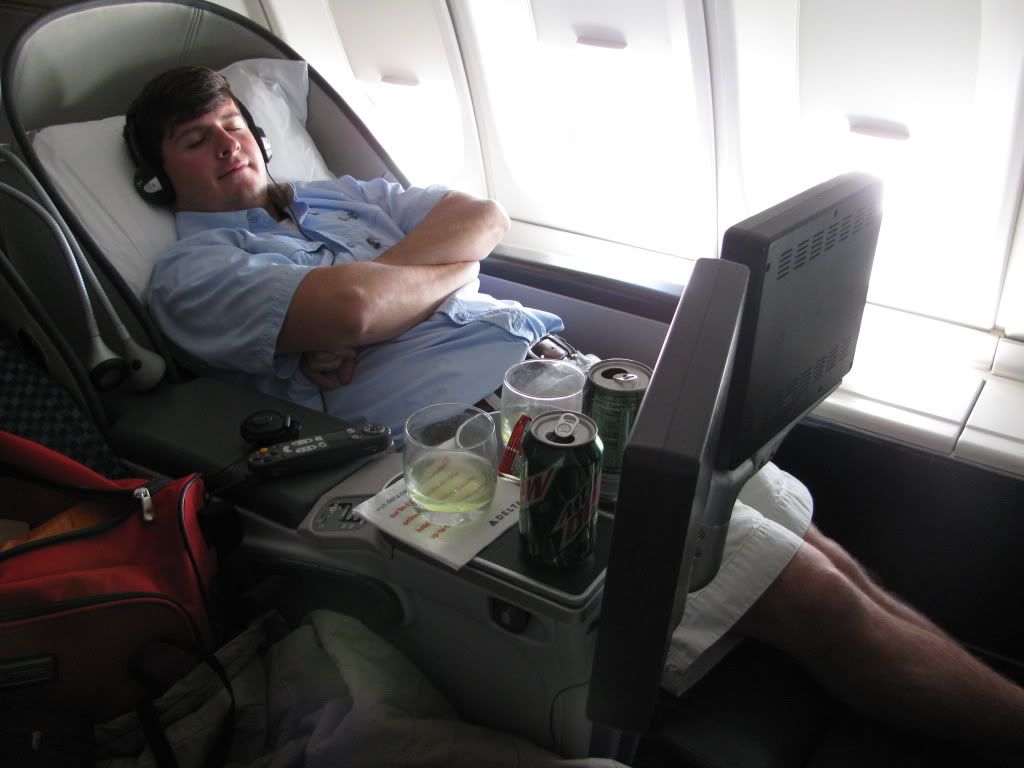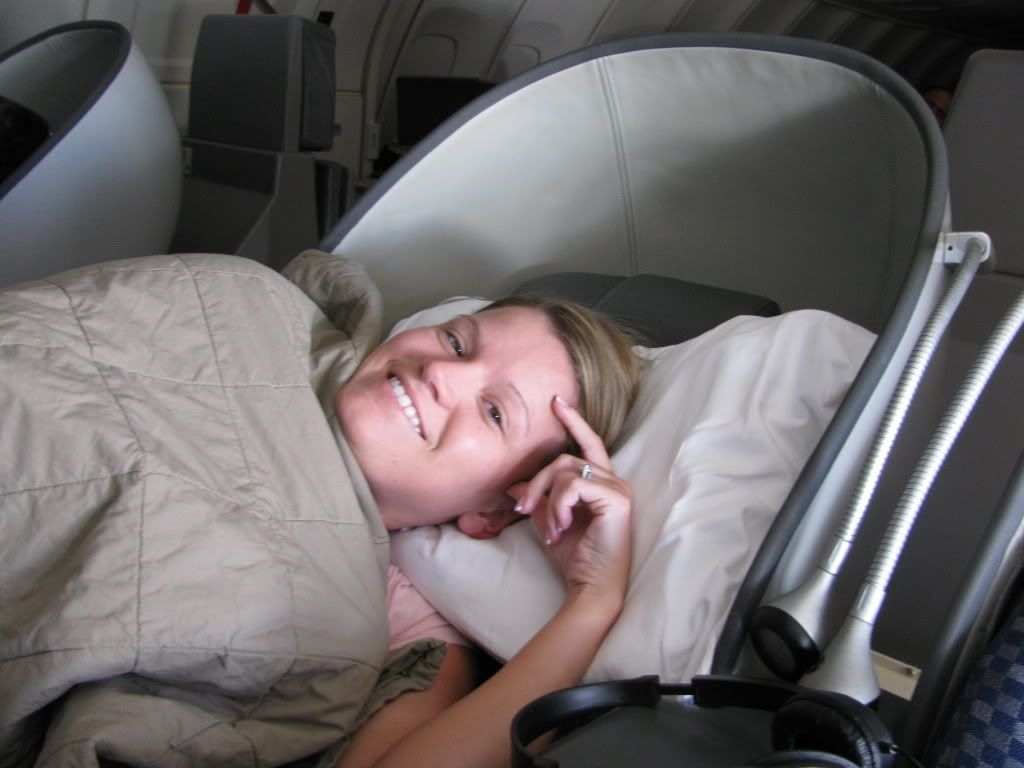 They literally laid down into beds. It was so AMAZING!! And I was totally digging the non-flimsy blue blanket they give you on planes...this bad boy was like a comforter!!!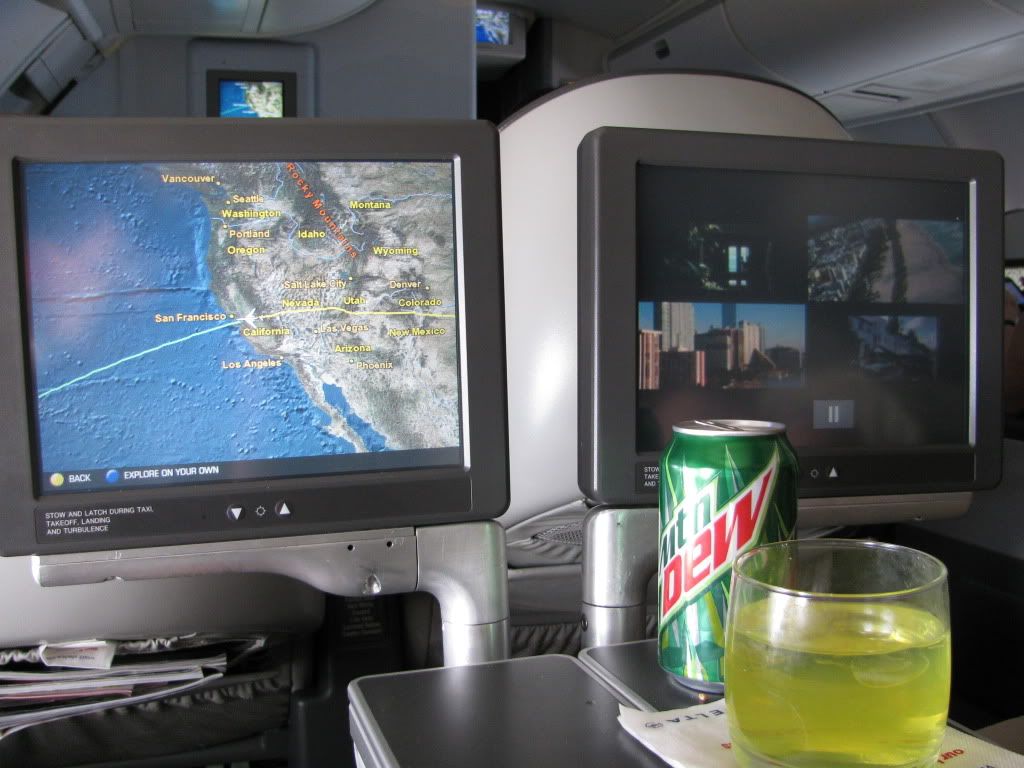 We each had our own personal monitors and we both watched 3 movies, I think. I watched Duplicity, I Love You, Man, and something else that I can't remember. Justin watched 17 again, I Love You, Man, and Taken. Once we landed in Honolulu, we drove to our hotel got ready for dinner. We headed out right before sunset and took our first Hawaiian sunset pic.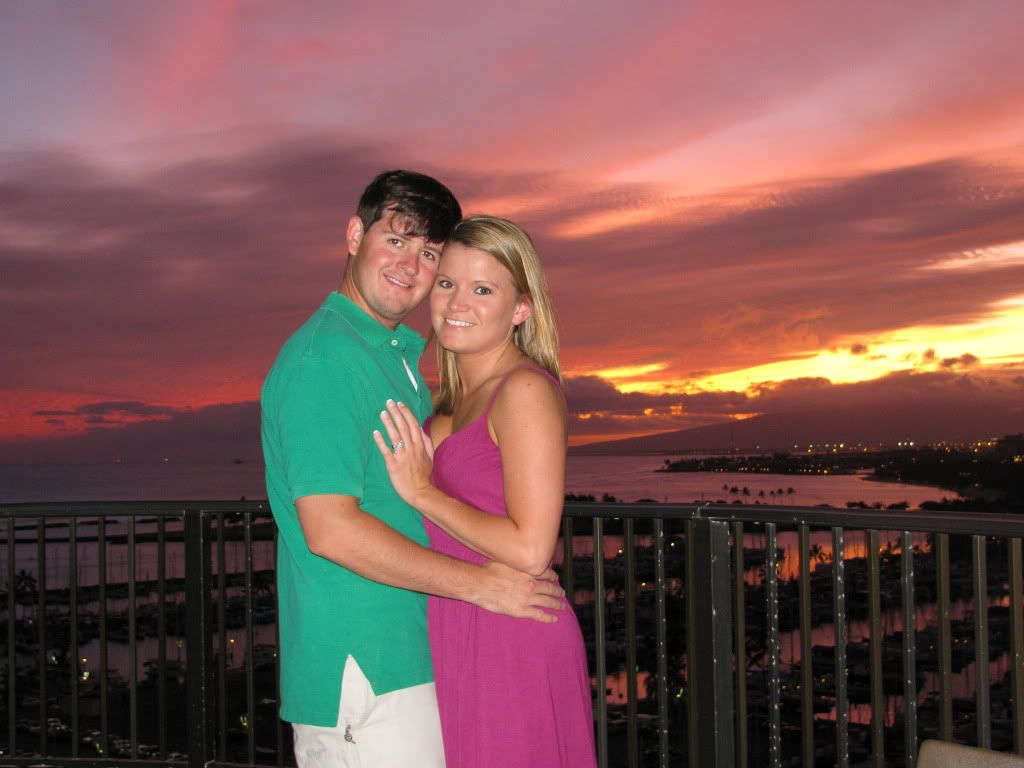 On day 2 we woke up and went to the Arizona Memorial at Pearl Harbor. It was really very cool to see and they even had a Pearl Harbor survivor at the memorial signing autographs. They are actually updating the facility so when we went it was in the process of construction in a lot of areas, but it was still really awesome!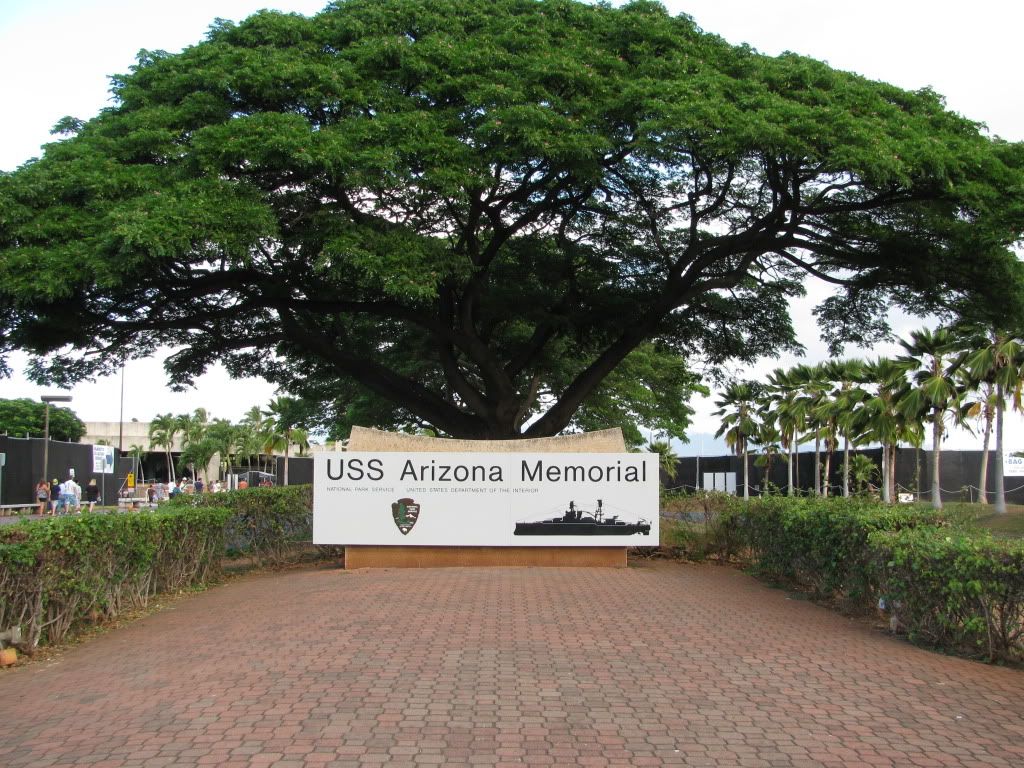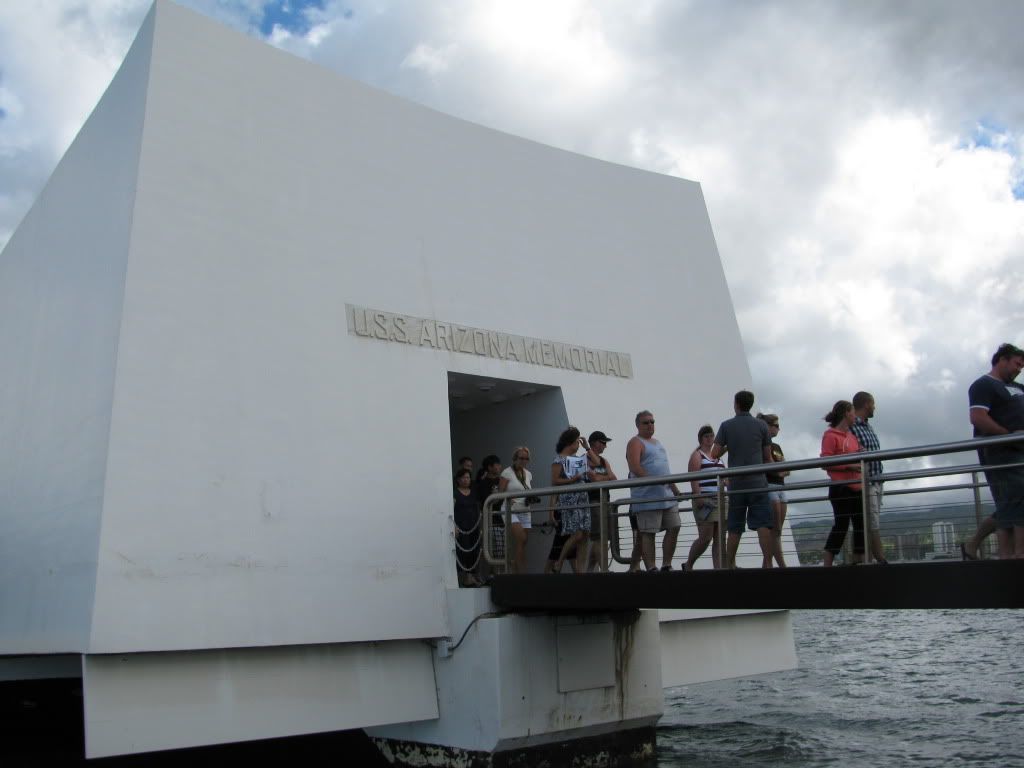 After leaving the memorial, Justin and I drove up to the North Shore of Oahu to go snorkeling in a place called Shark's Cove.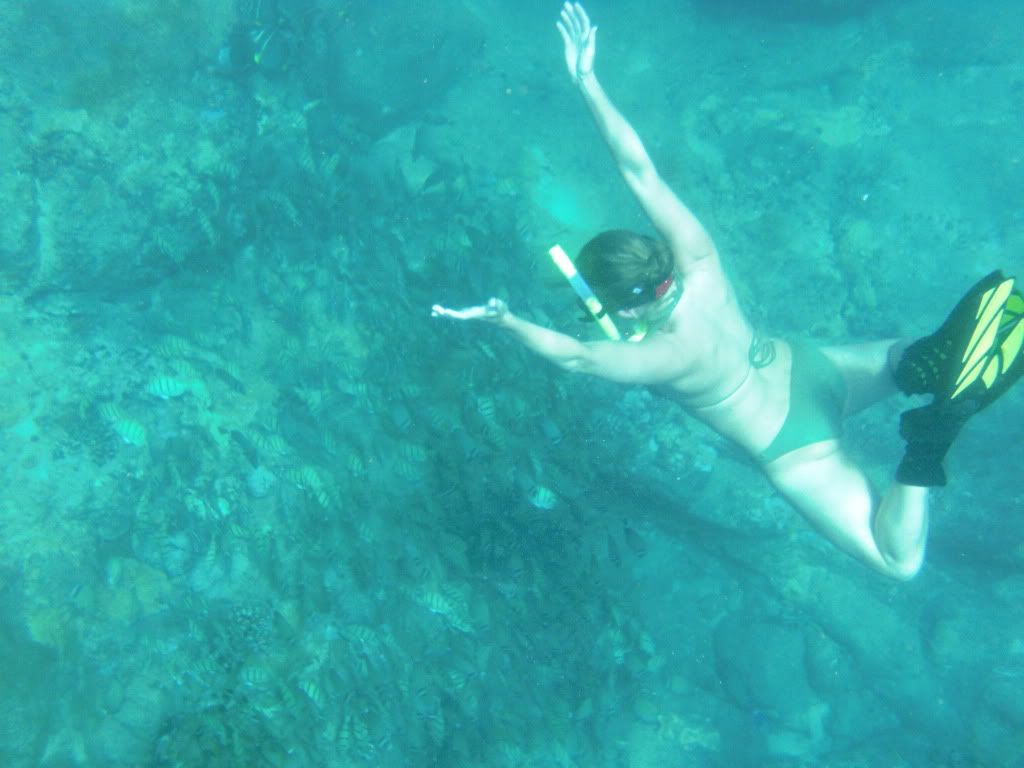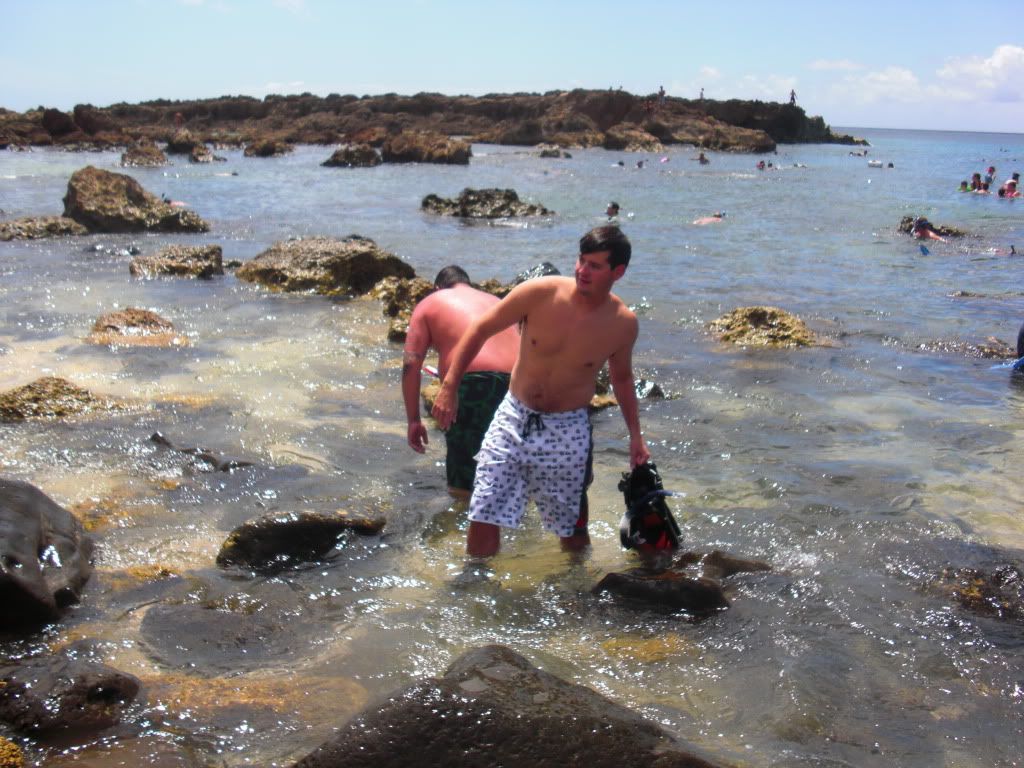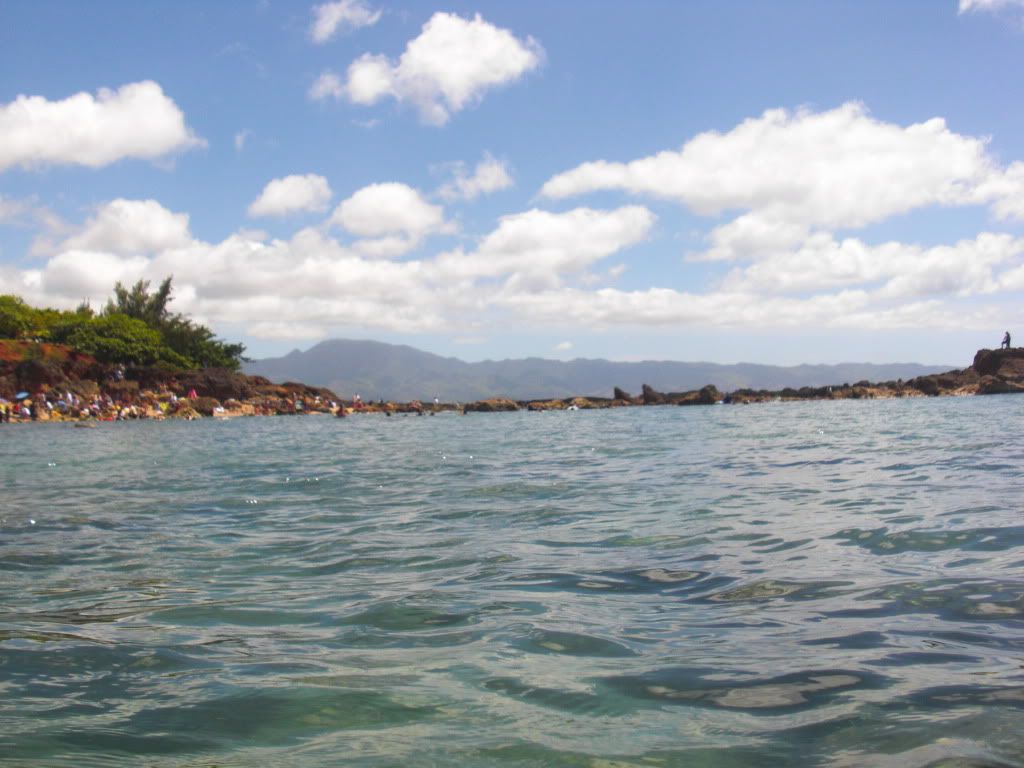 After being completely amazed at the clearness of the water, we drove to another famous bay called Haunauma Bay. It was well into the afternoon when we got to our second snorkel spot and Hawaii is known for its incredibly strong currents in the afternoon. When snorkeling at this spot, I surfaced to readjust my mask for two seconds and then a current hit me and knocked me into a reef. I banged up my knee pretty bad. It hurt like crazy in the salt water so we had to get out and leave :(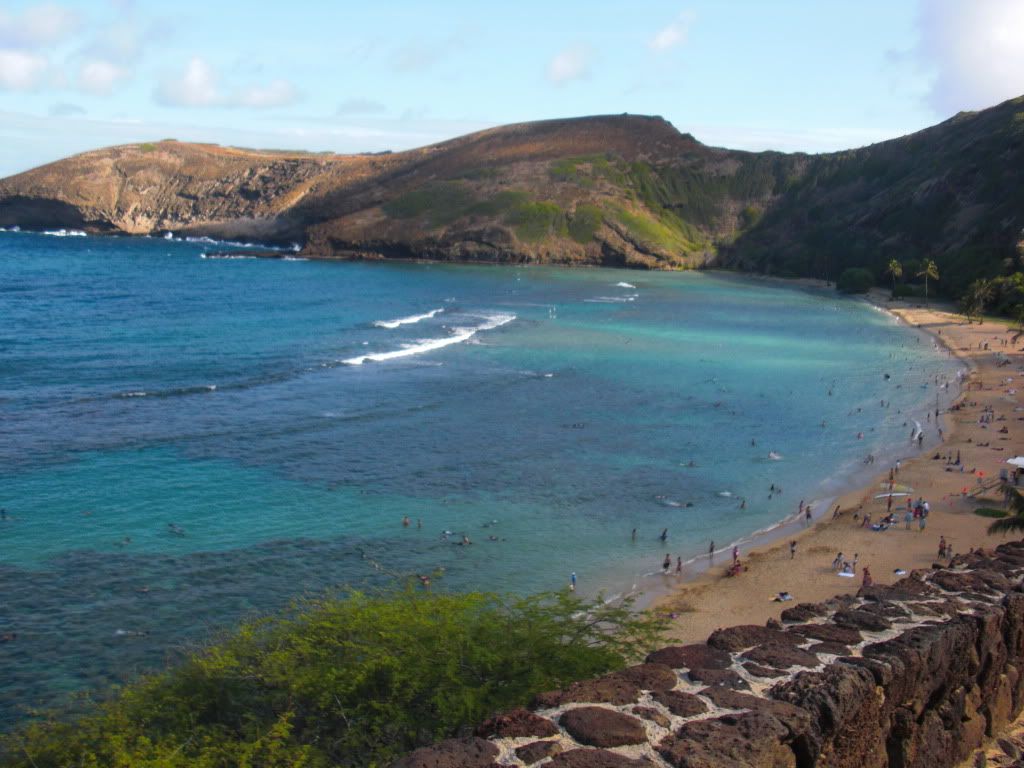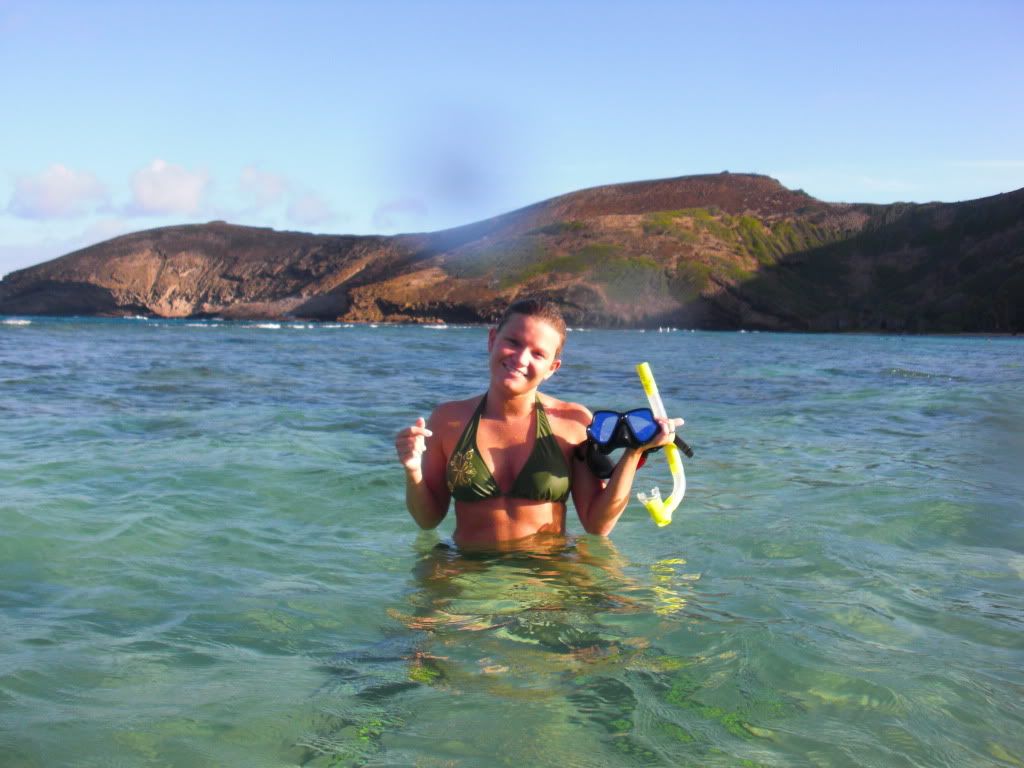 That pretty much summed up our first two days in Hawaii. The next post will be day 3, when we flew to Maui and went to a luau. I've actually got some great videos of that!!