First off - you'll notice I put a song on my blog. It's the Hawaiian version of "Somewhere Over the Rainbow". Justin and I heard this song so many times while we were in Hawaii and hearing it just makes me feel like I'm still in Hawaii. The thing I think of most when I hear this song is our trip down the Road to Hana. There will be a separate post on that. It was the most beautiful drive ever and very relaxing. Justin and I dubbed this our honeymoon song :)

Day four of our honeymoon was spent kayaking and snorkeling at Makena Landing. We woke up around 6am to head to the beach to meet our guide. There was probably 5 or 6 groups with the guide. Makena Landing was a GORGEOUS beach and definitely home to some of the best snorkeling in all of Hawaii.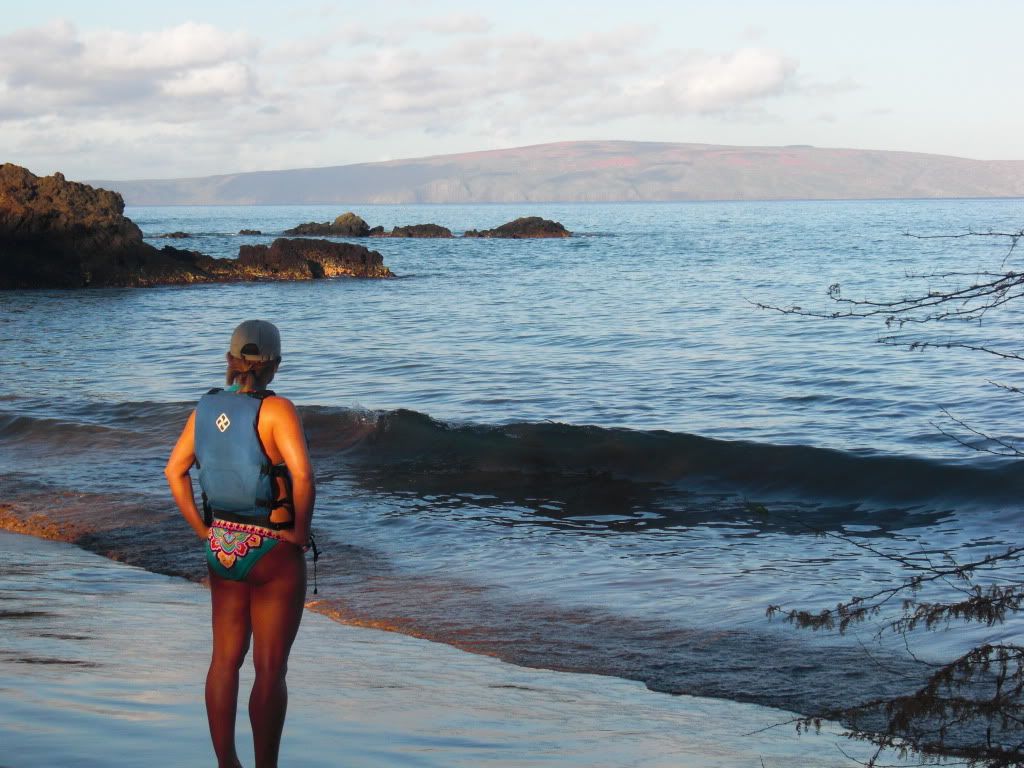 This is me enjoying the view before we got into the boats. You can't see much in this picture, but the view of the mountains over the water was unbelievable!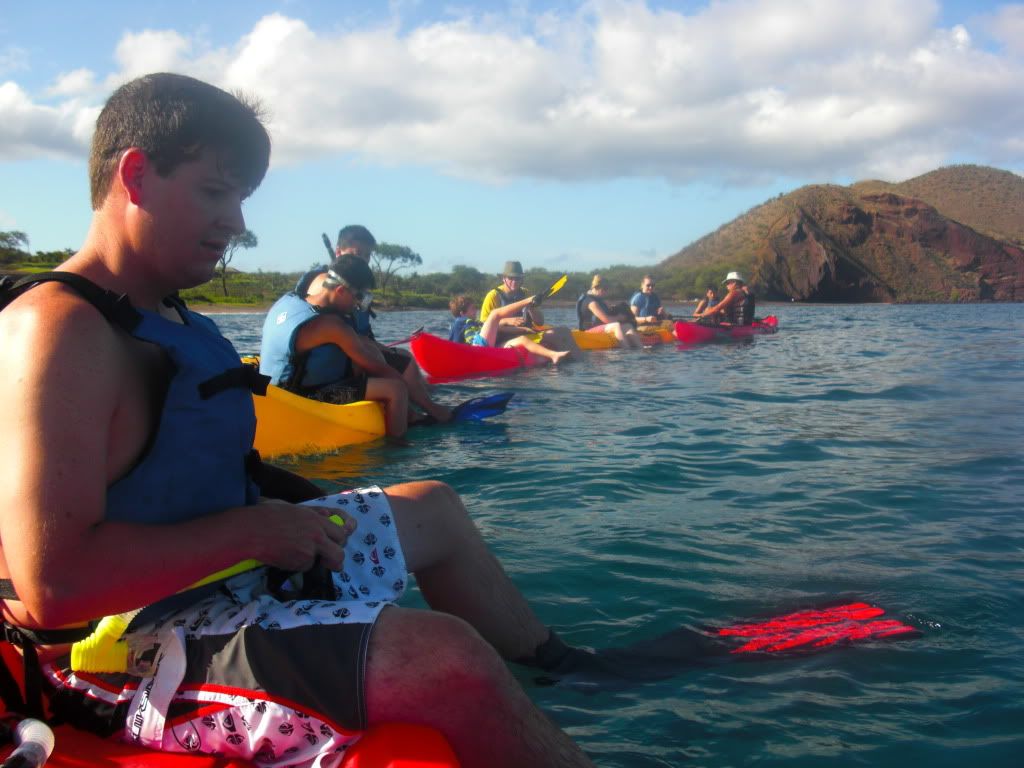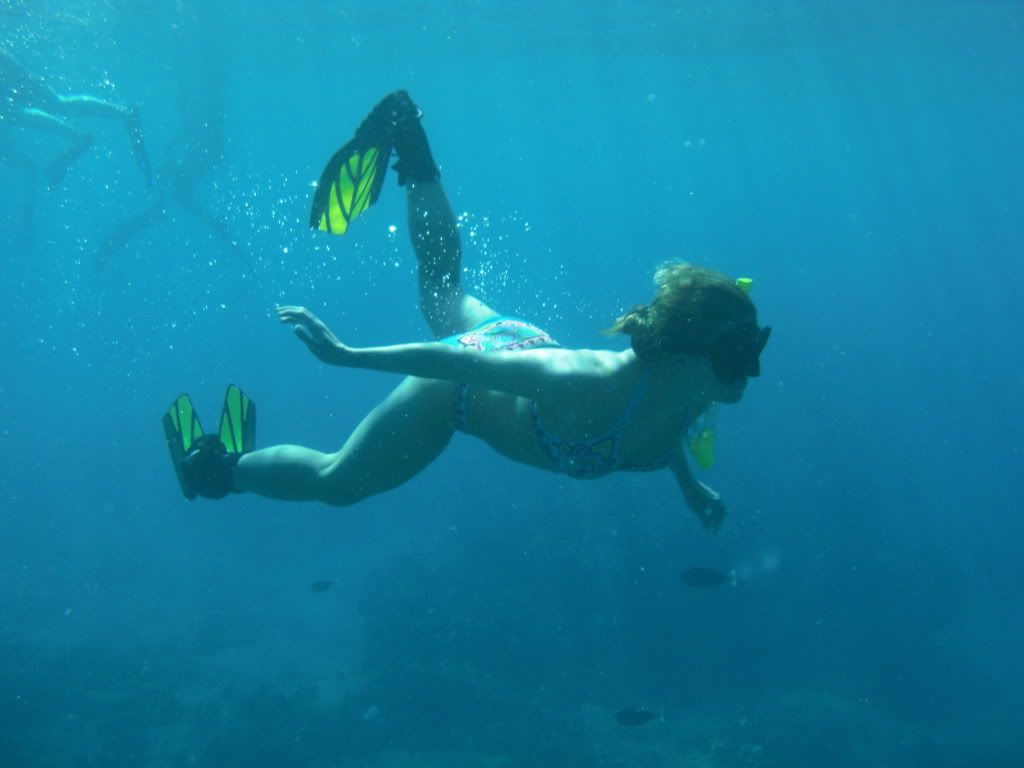 Right before going into the water to do the first of three different snorkel tours. This spot was where we saw the most turtles.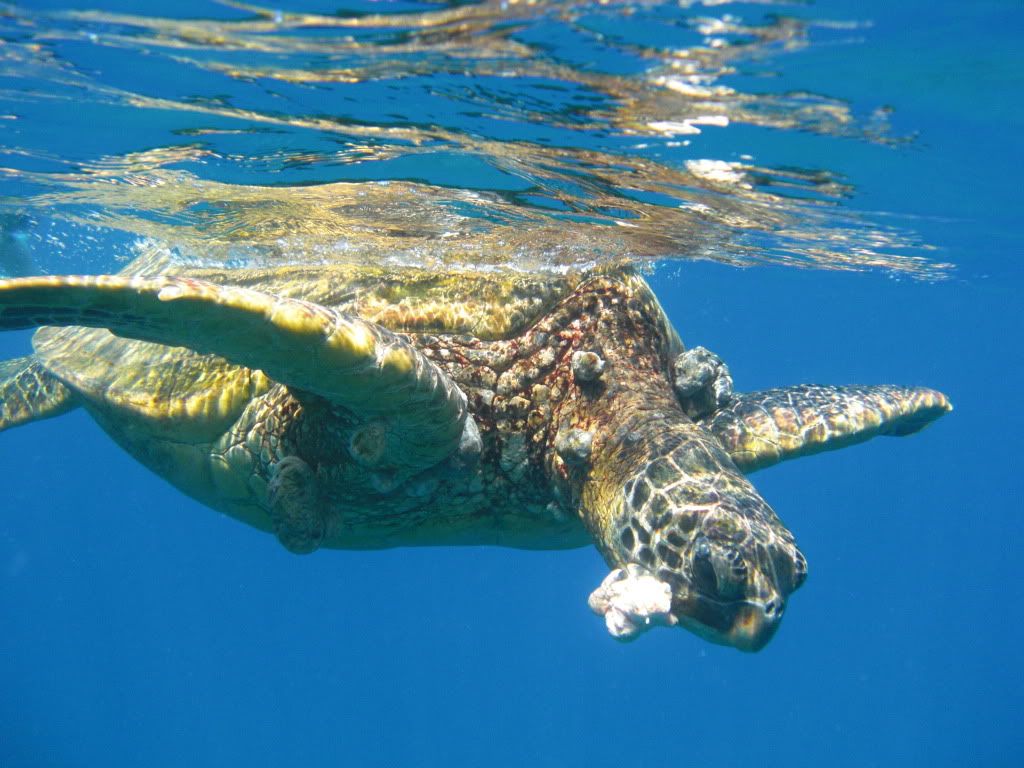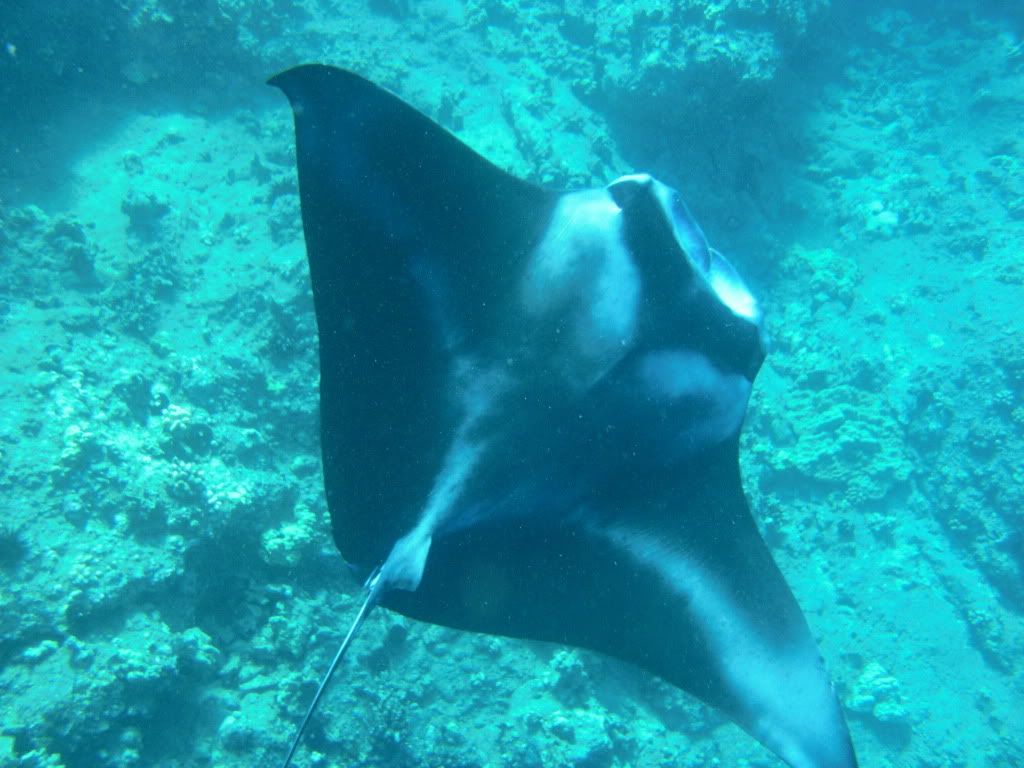 Moving onto snorkel spot number 2! Here we saw two manta rays. These things are HUGE! They kept pretty close to the bottom of the ocean swimming back and forth. We swam down as close as we could. I would say that the span of the rays wings would reach from my head to probably my calves.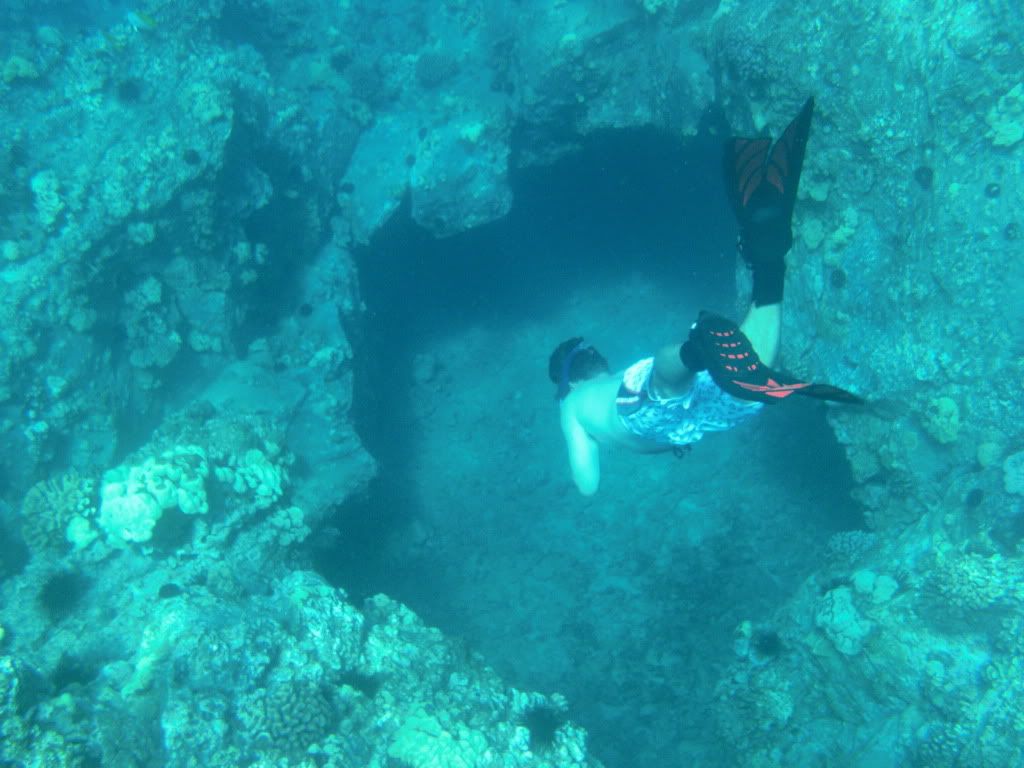 This is Justin swimming towards a little cove. It was deeper than he thought and he ran out of breath and had to come up before reaching it. Because of how clear the water was, the depth of where we were at was pretty deceptive. What looked like merely 10 feet to the bottom was really closer to 30!




Now we're snorkeling to spot number 3, which was personally Justin's favorite spot. Here, we swam to the bottom and could see in a small cave. In that cave was a white tip reef shark swimming in circles. Justin was able to get a video of it.


The first couple of seconds of the video are of Justin swimming to the bottom. The view of the shark only lasts a couple of seconds because he had to come up for air. It wasn't exactly shallow where this cave was. It was SO much cooler to see in person though. We both kept swimming to the bottom to see it over and over again. We were just waiting to swim down there and the shark see us and swim out! But that never happened, thank God.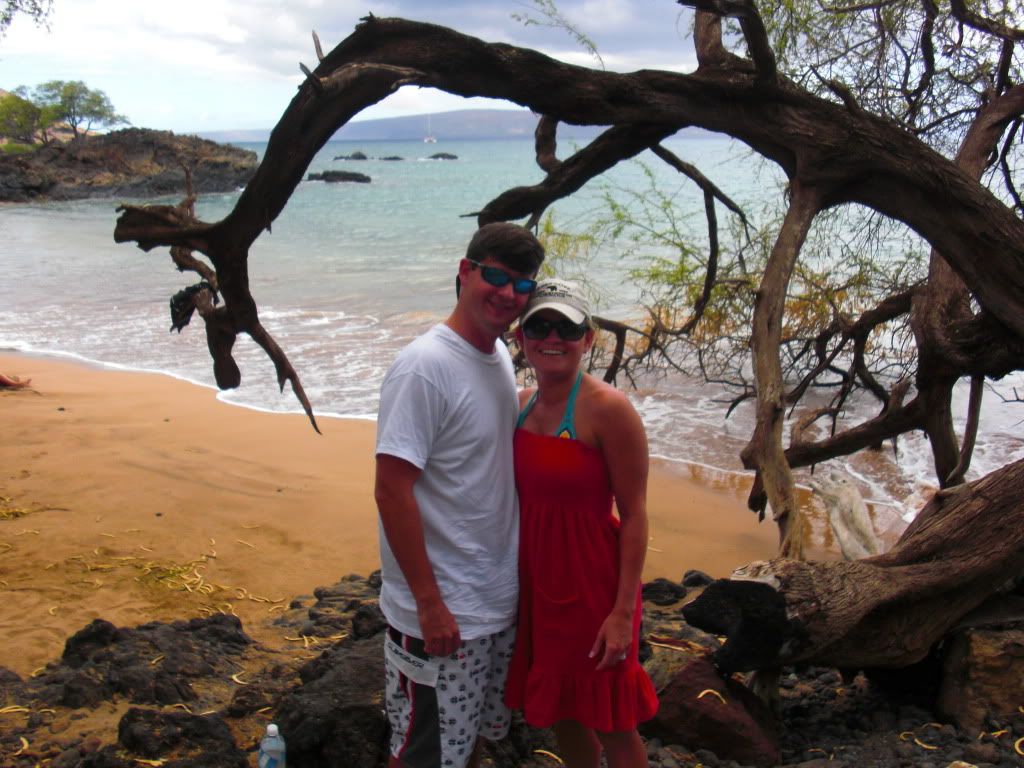 This is a picture that the guide took of Justin and I after eating lunch after we all got done snorkeling. We got done around noon, so Justin and I decided to go enjoy the pool at our hotel. When we got to the hotel and walked around the grounds the day before this, we were unbelievably excited about having some pool time. Like I said before, there were literally seven pools that were all connected by either a water slide or lazy river. There was even something called a "water elevator". You get in this room and sit on this balloon-like cushion and when they turn the water on, the water level rises, causing the cushion you're sitting on to rise. That was how you go to the top of that particular water slide.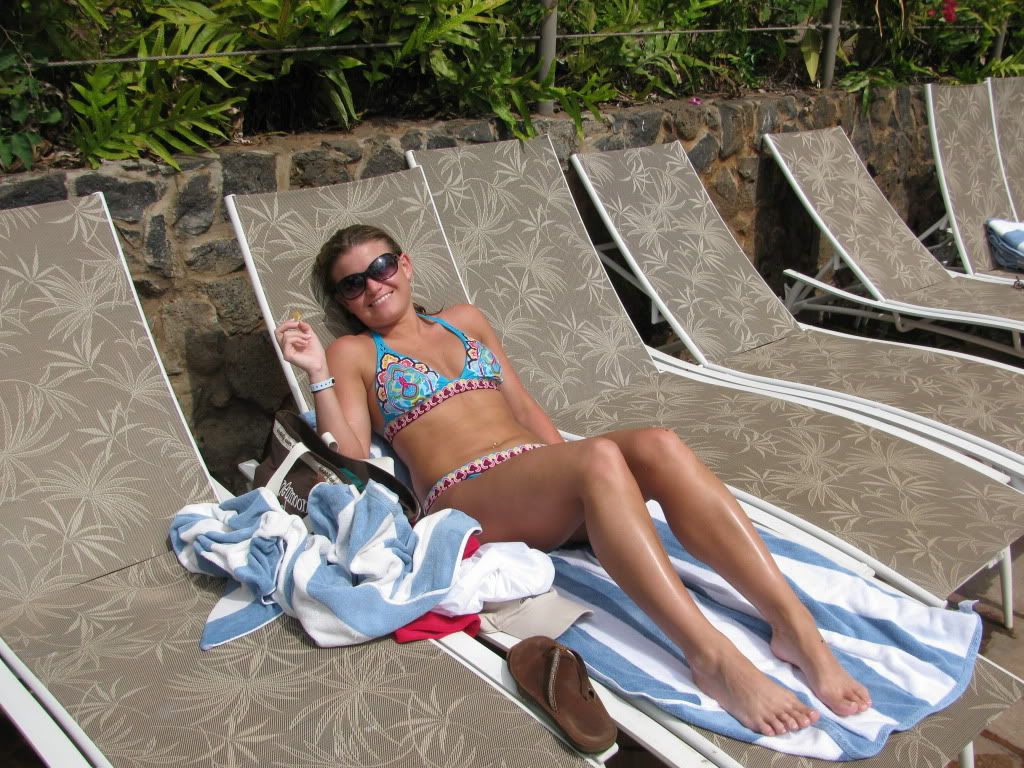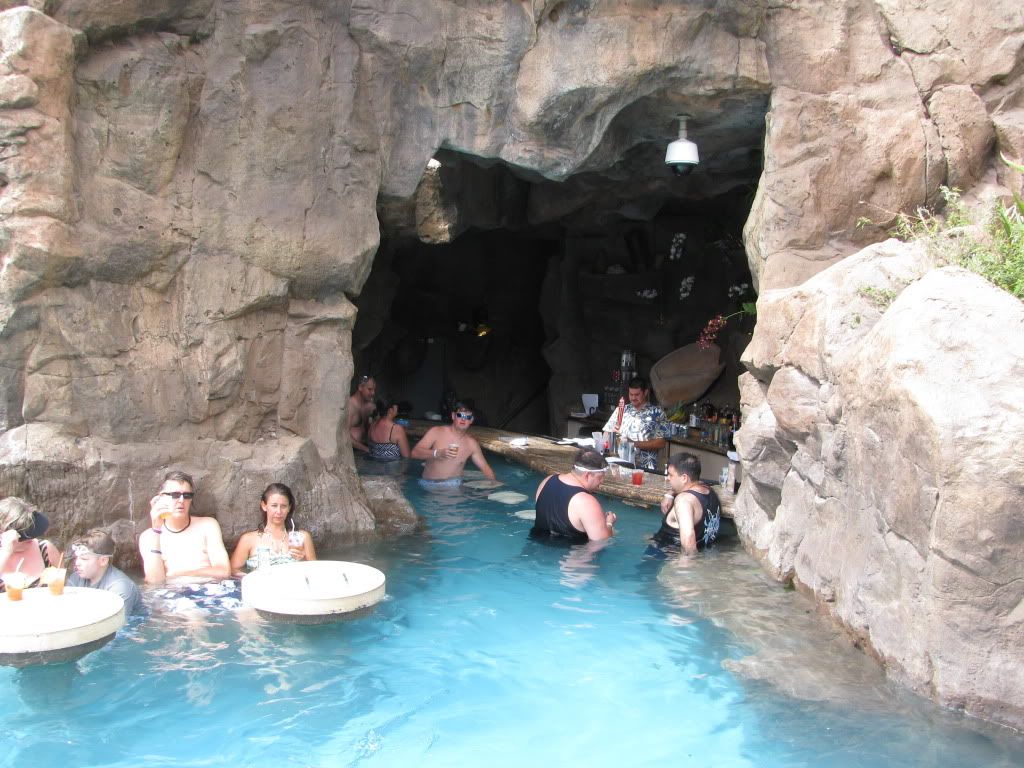 One of our favorite parts of the pool was the swim up bar. Actually, we should say swim up restaurant. It was in a cave and there were a bunch of tables with little booths and stuff, all of which was covered in water. The water in this cave was HEATED!! My friends would make fun of me because when we came here I got milkshakes. Their Oreo and Reese's milkshakes were FANTASTIC!!
Since #100 and #68 on my list of
101 things to do in 1001 days
was to go snorkeling and to go kayaking, I can cross those off my list since I went snorkeling and kayaking in the most amazing place on Earth! Next up - day 5, where Justin and I flew over to the Big Island (the island of Hawaii) to go to the summit of Mauna Kea, Hawaii's highest mountain, and visit Hawaii Volcanoes National Park.