Number 37 on my list of 101 things to do in 1,001 days was to take a cruise of the Caribbean region. Yesterday, myself along with 5 other fabulous people got back from a 4 night cruise to Cozumel. This was my first cruise ever and I had so much fun. I may be addicted to cruising now :)

Justin and I along with Tiffany and Trevor Lobdell and Sam and Shelly Morris (no relation if you don't already know that) left on the Carnival Fantasy boat on Thursday out of New Orleans to go to Cozumel. The trip is hard to put into words. I've never laughed so much in my entire life, that's for sure. We left New Orleans around 4pm, but we didn't get out of the Mississippi and into the Gulf until we were all in bed already. At about 3am, we could all feel that we were in the Gulf because the boat was swaying back and forth so badly. The weather on Friday wasn't wonderful. It rained most of the morning and afternoon, but cleared up in late afternoon and evening.

I have never been able to sleep late so I always woke up before everyone else. On Friday I woke up at 6am and went to go run on the track at the top deck of the ship only to find out it was pouring. So I had to settle for the ship's gym. Any of you ever tried to run on a treadmill on a boat when it's storming? It's hard as crap, let me tell you that! I could barely stay on the treadmill, so I only ran about 2 miles as opposed to my usual 4 or 5.

Here's a few pics: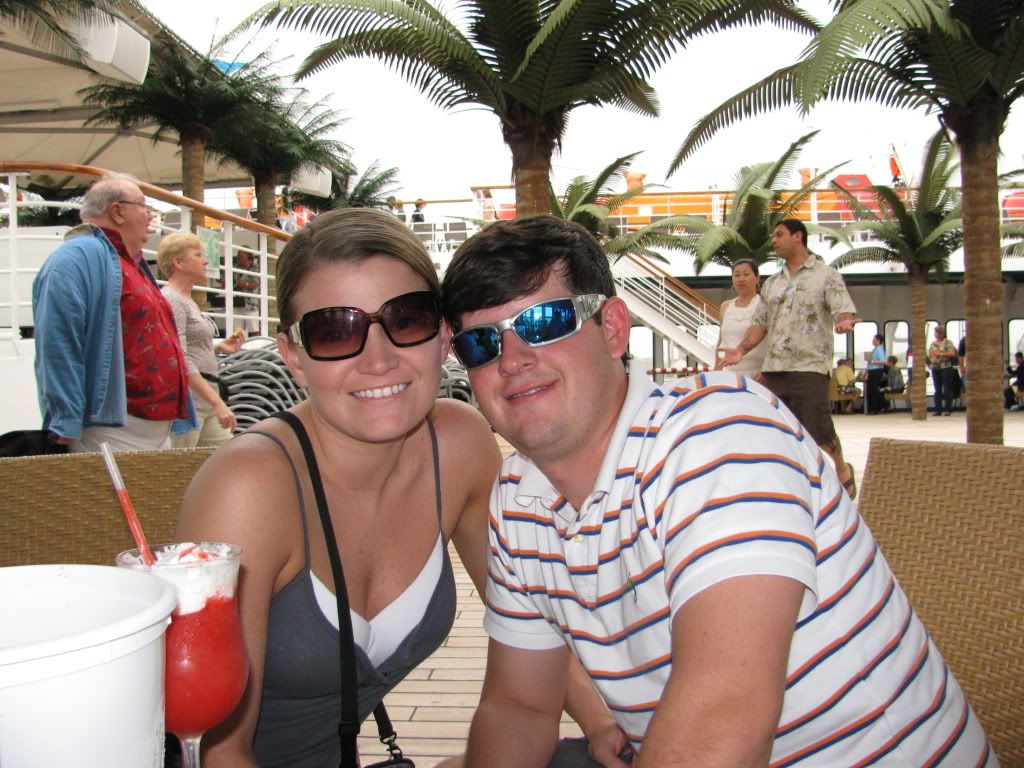 This is Justin and I after we boarded the ship on Thursday. They had some excellent strawberry daiquiris!!!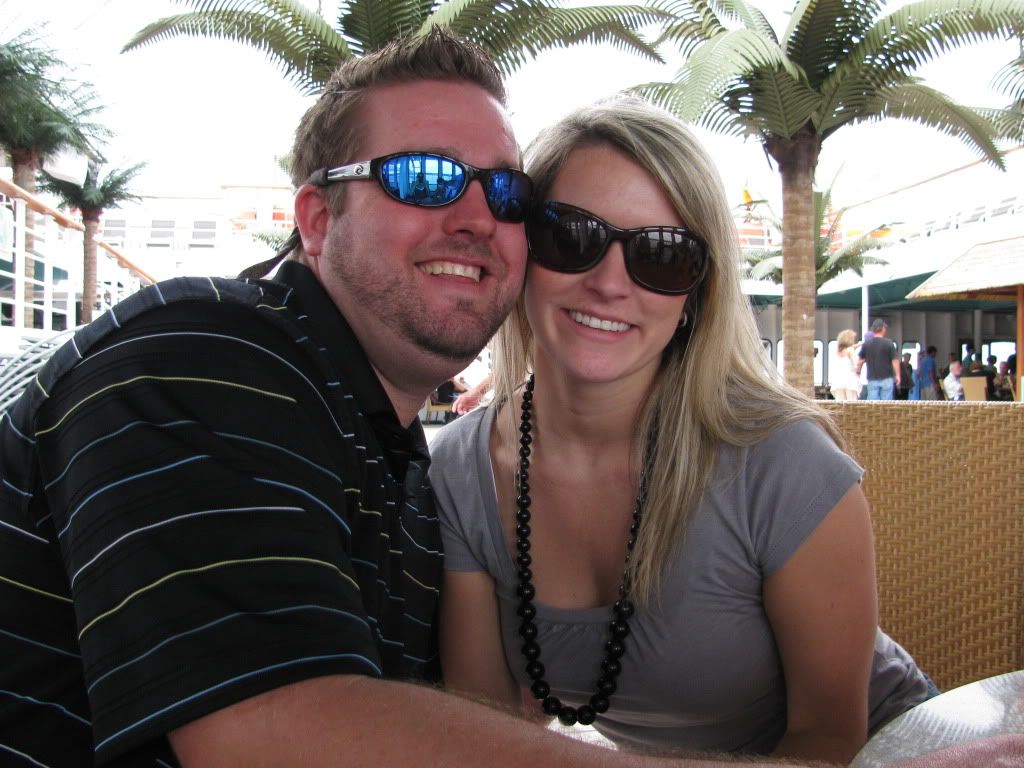 The Lobdells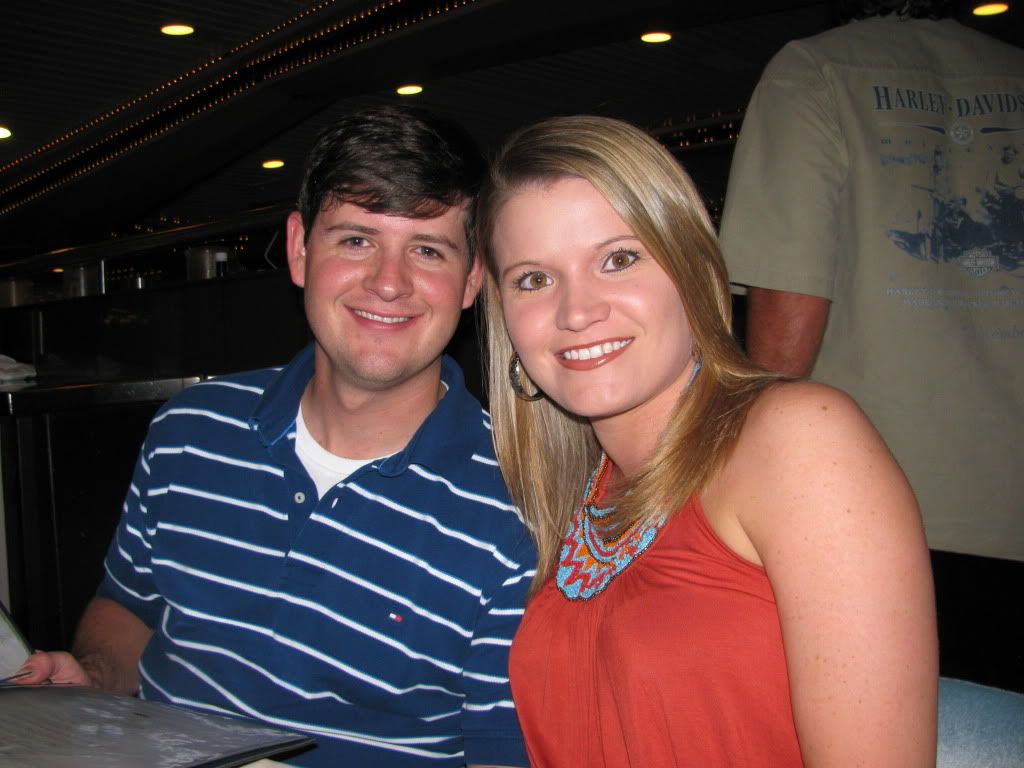 This is Justin and I at dinner. I realized at dinner that you can order multiple appetizers, entrees and desserts. Not good for a girl with a MASSIVE sweet tooth!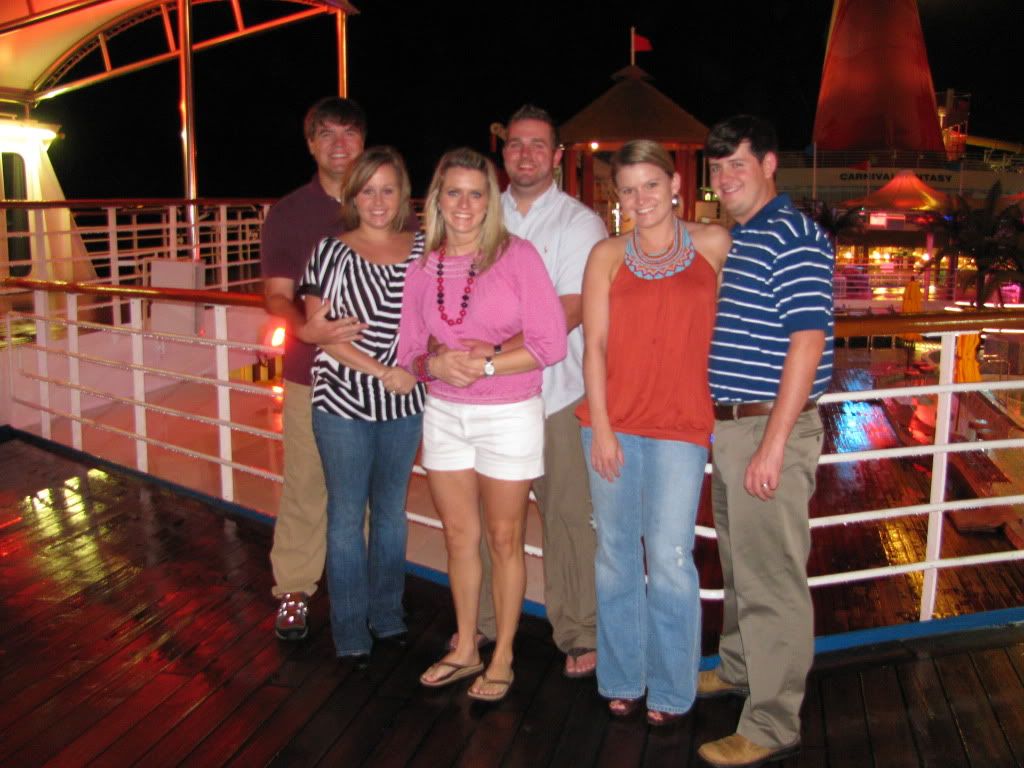 Our group after the first night dinner.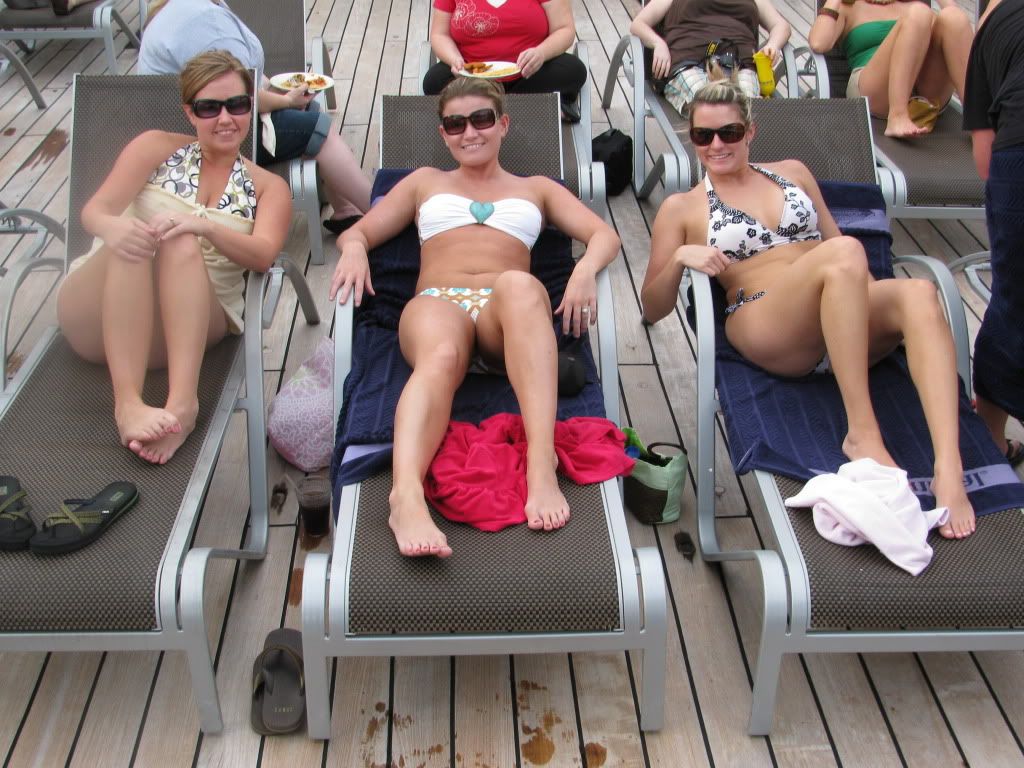 The girls laying out on the Lido deck on Friday after the rain and storm cleared up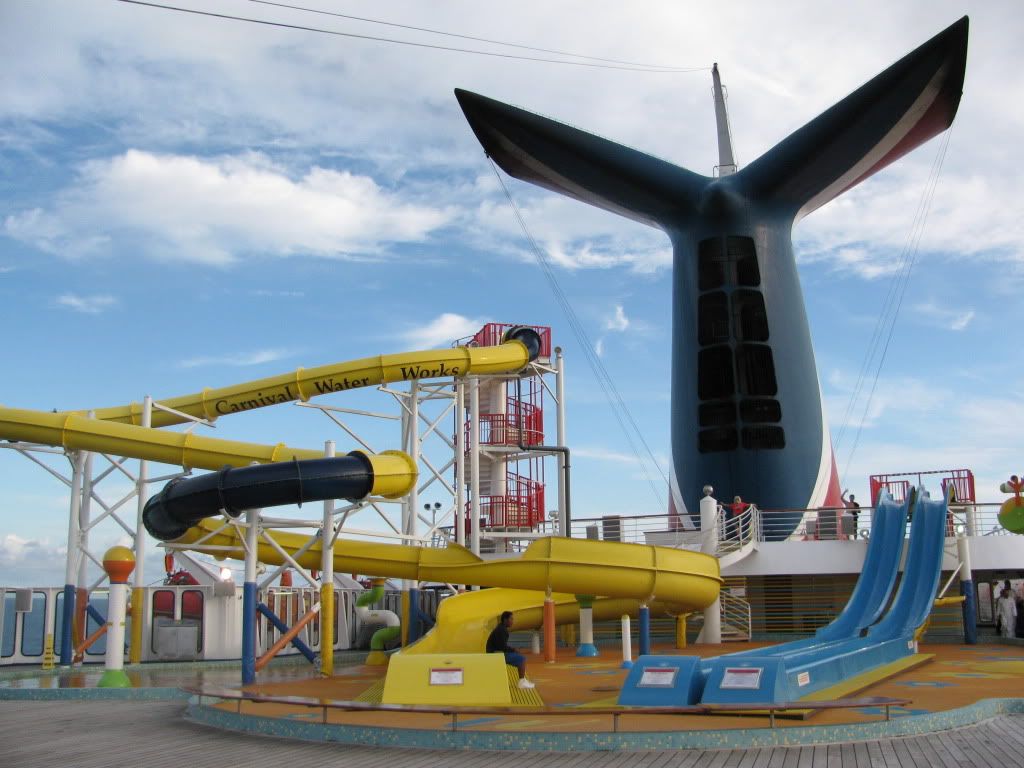 The slides were so much fun! We all raced eachother down the slides. Most of the time Justin won. He's so freaking competitive...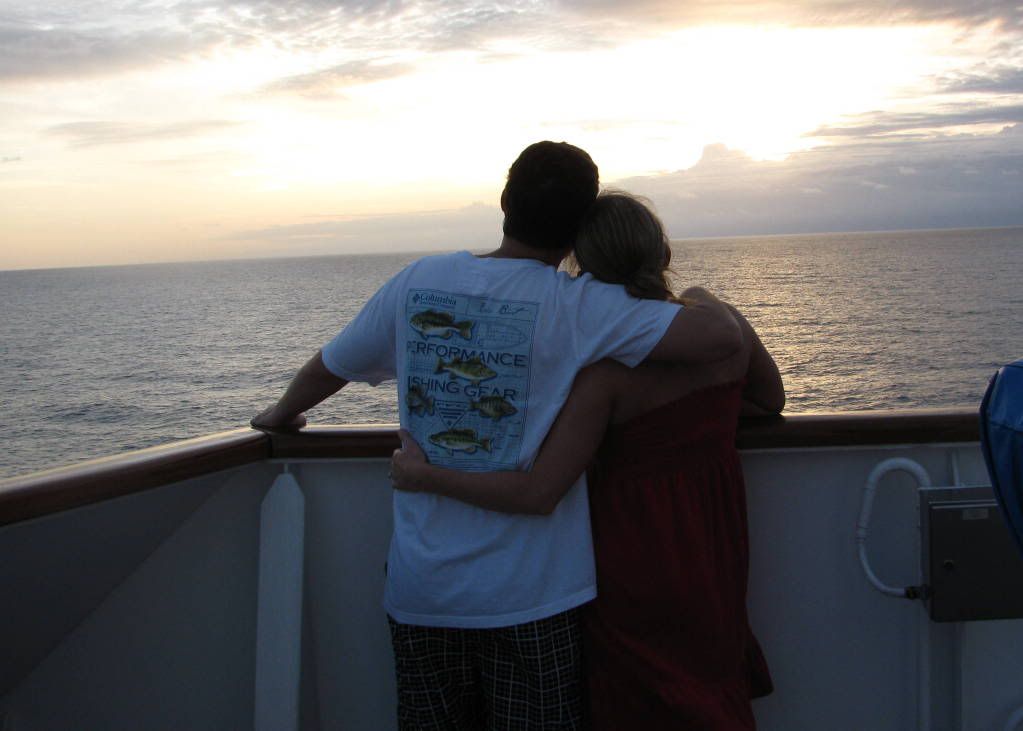 Enjoying the beautiful sunset :)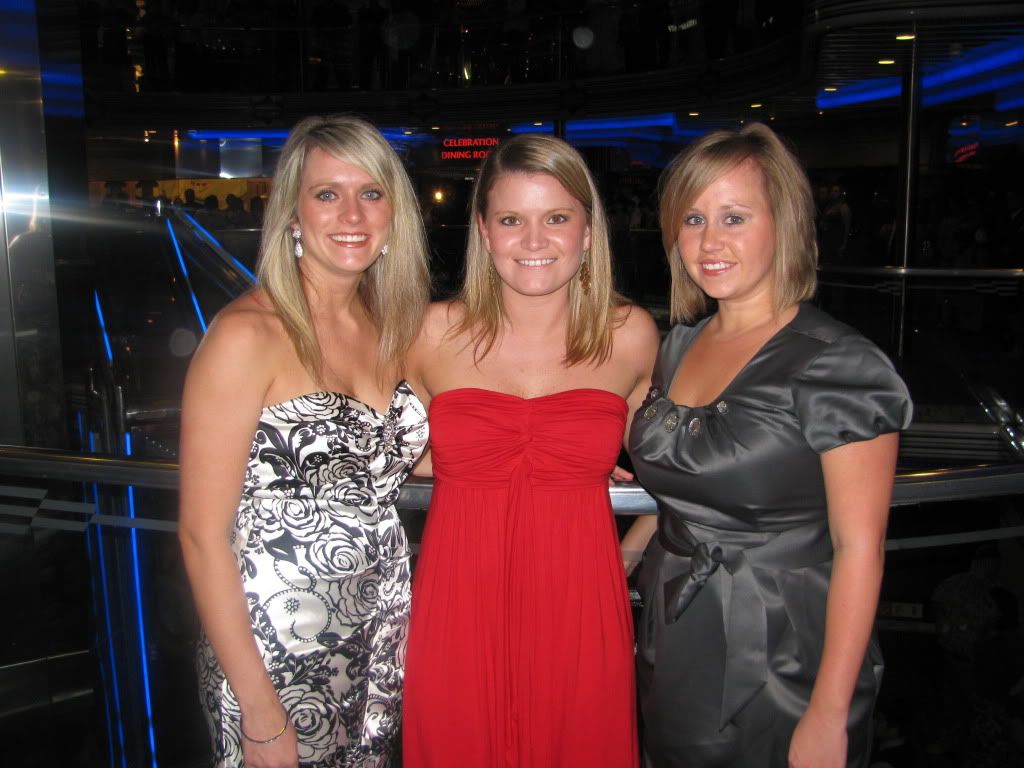 The three girls on the way to dinner on formal night. Some people take "formal" to mean dresses and slacks and ties. Others think jerseys for a football team and jeans are appropriate.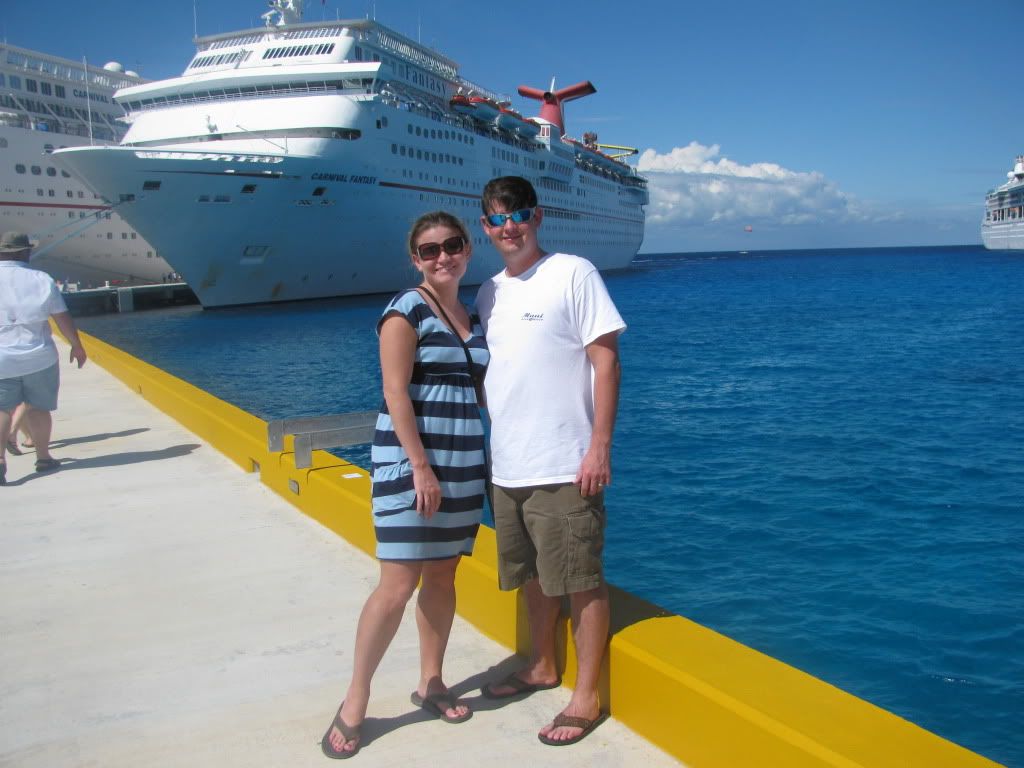 I look like a fattie in this picture, but I promise it's because the wind is blowing up the dress. The boat got into Cozumel very early Saturday morning. The water was BEAUTIFUL. Pictures below don't do it justice.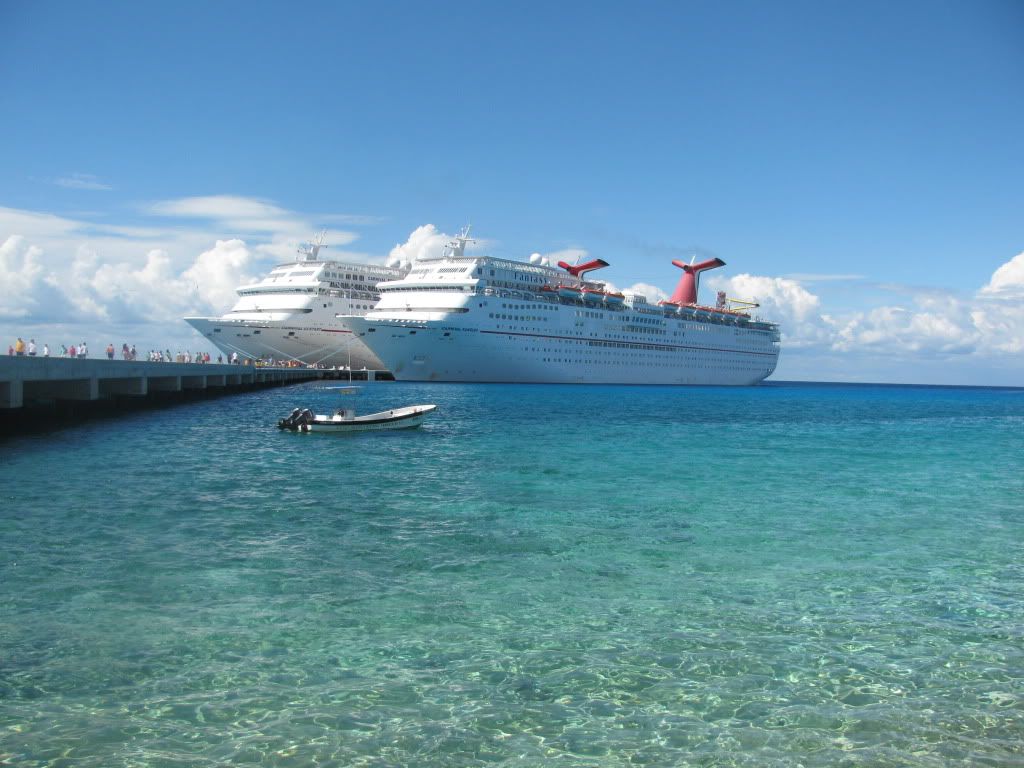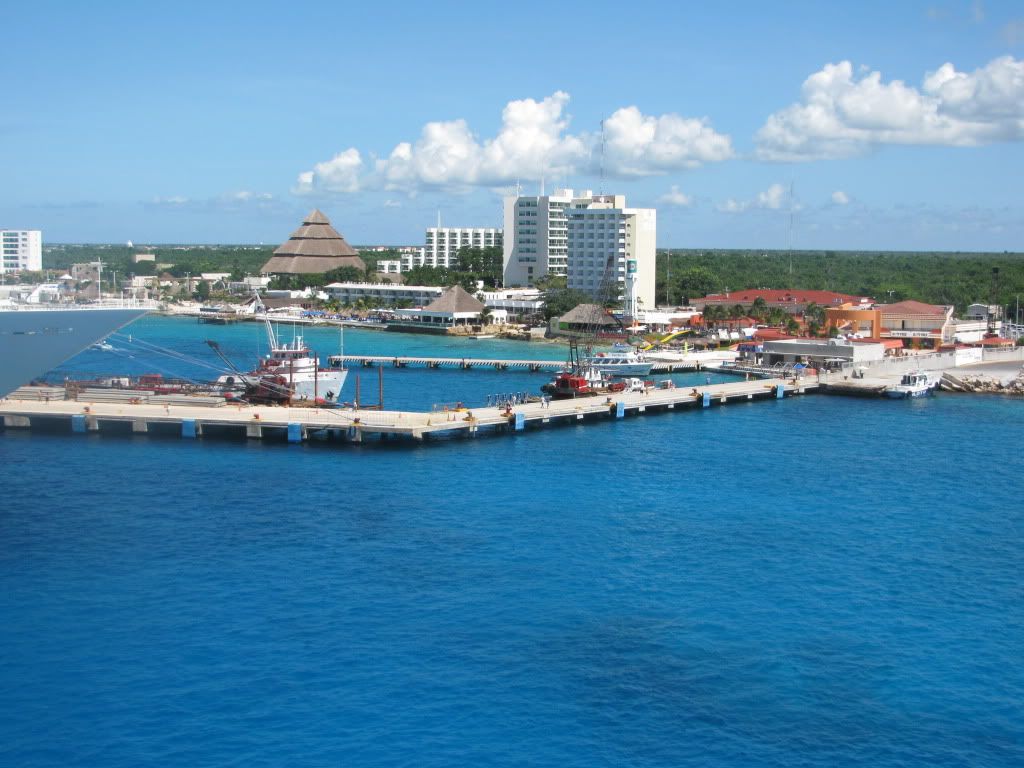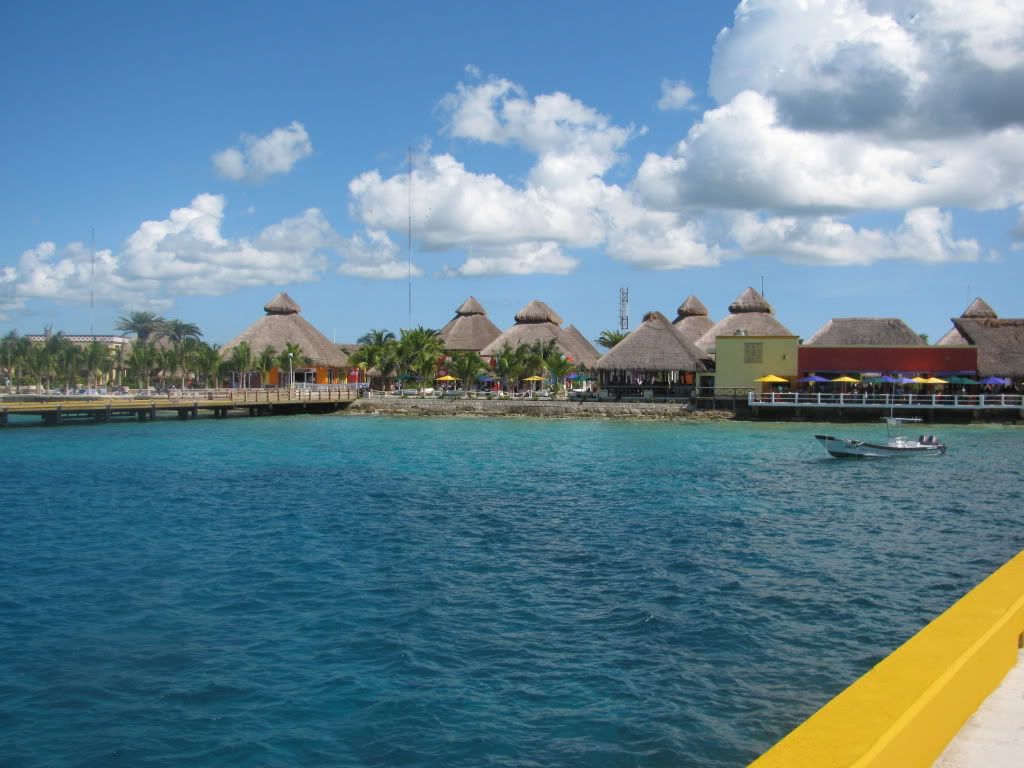 When we got off the boat into Cozumel, the six of us went on our excursions. The Lobdell's and Morris' both went on the snorkel/drinking boat. Justin and I went diving...BAD EXPERIENCE FOR MARCIE.

After our excursions, we all met up to eat some appetizers and have some drinks at Fat Tuesday's. The best part of Fat Tuesdays was some stripper pole action that Mr. Lobdell had going on. There was a lady blowing up balloons and making them hats for people at the restaurant. We watched her blow up the balloons for the table next to us and when she was done, Trevor yelled at her that he highly expected our hat balloons to be way better than theirs. It's an understatement to say that he got his wish.




The balloon lady made Trevor and interesting looking hat balloon along with some boobs, to be completed by a dance around the stripper pole.


Here's a few more pics of us at Fat Tuesday: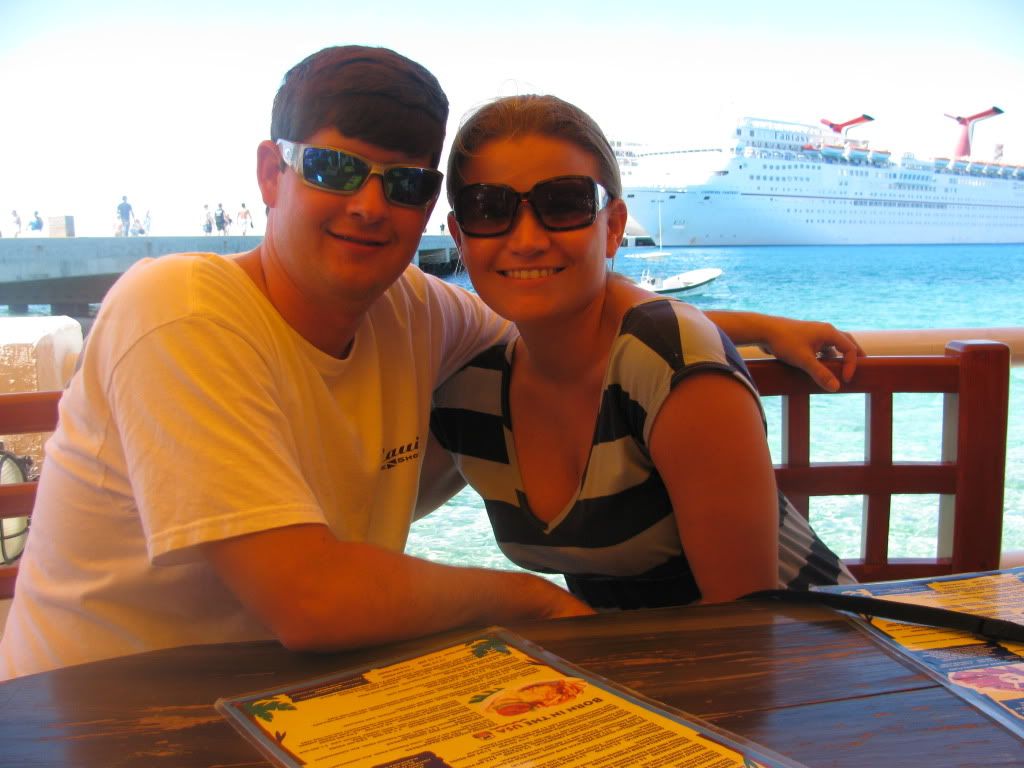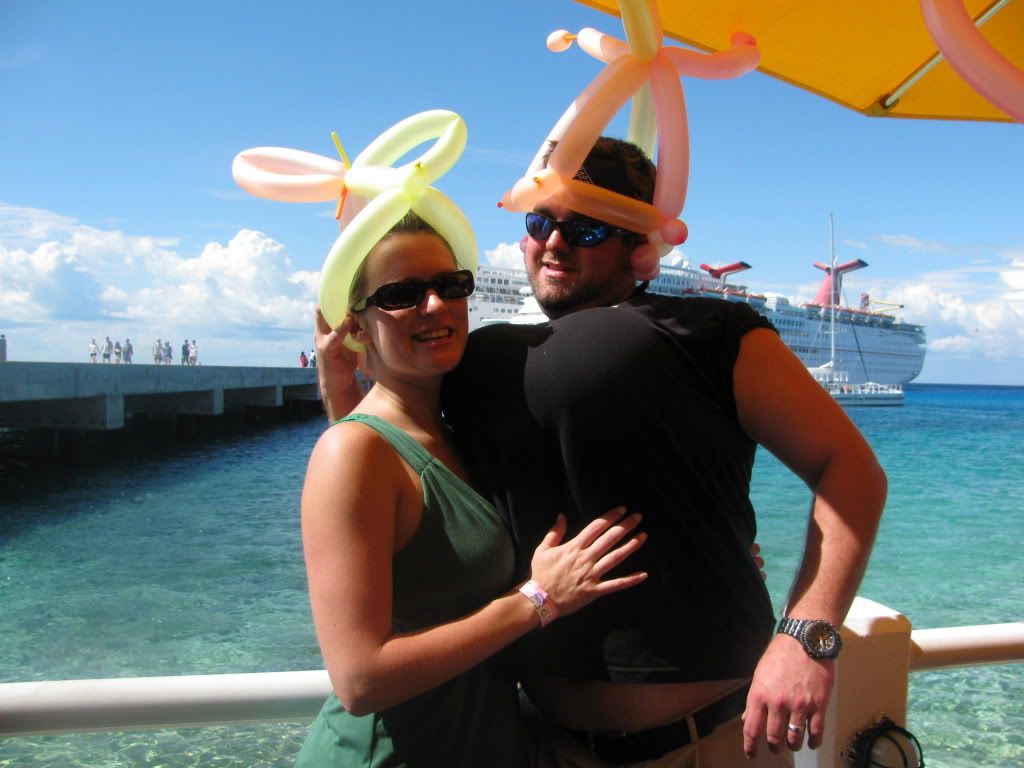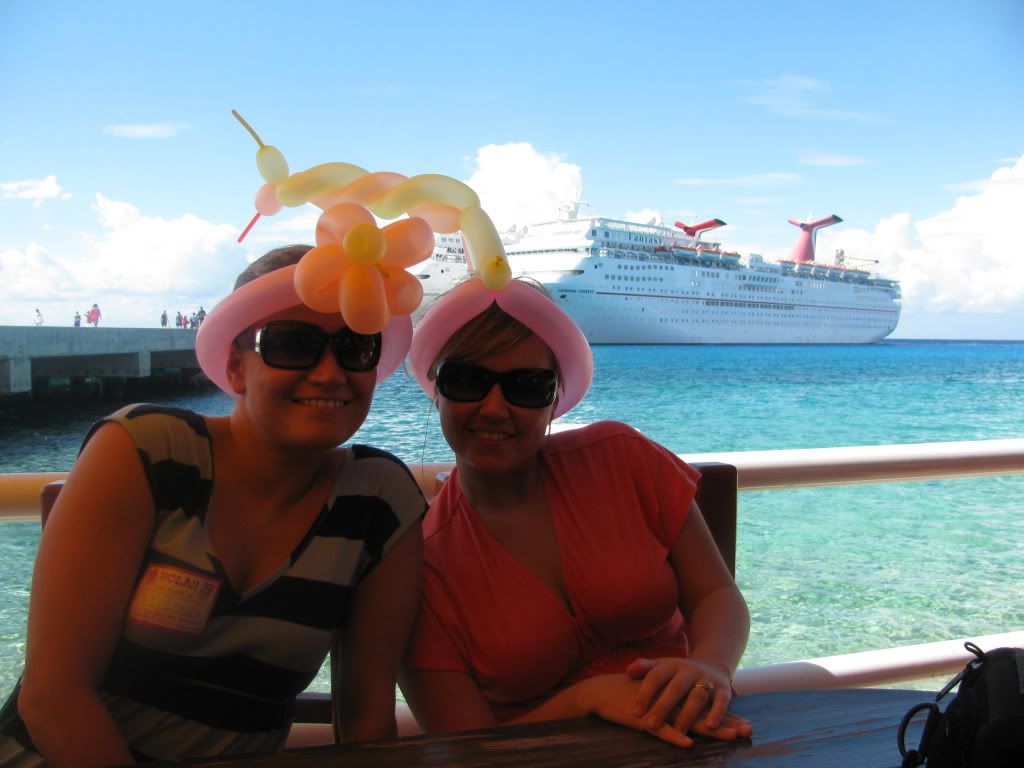 After our good times at Fat Tuesday, we decided that we wanted to go to this place that we could see from the boat that had a slide running from it into the ocean. We knew we couldn't walk there so we started looking for cabs. We found a place with about 5-7 cab drivers standing around that we were trying to explain where we were wanting to go. A few of them said it was Margaritaville and finally someone in our group said "ok can you take us there". After those words, this one little mexican took off RUNNING! I have seriously never seen someone run so fast. He ran to get his cab and pulled around to pick us up. The slide that we were talking about couldn't have been more than a couple of miles down the road from Fat Tuesday, so after we had been in the cab for a good 10 minutes, we figured Margaritaville wasn't the place that had the slide. Needless to say, it was not where the slide was, but it was still pretty awesome.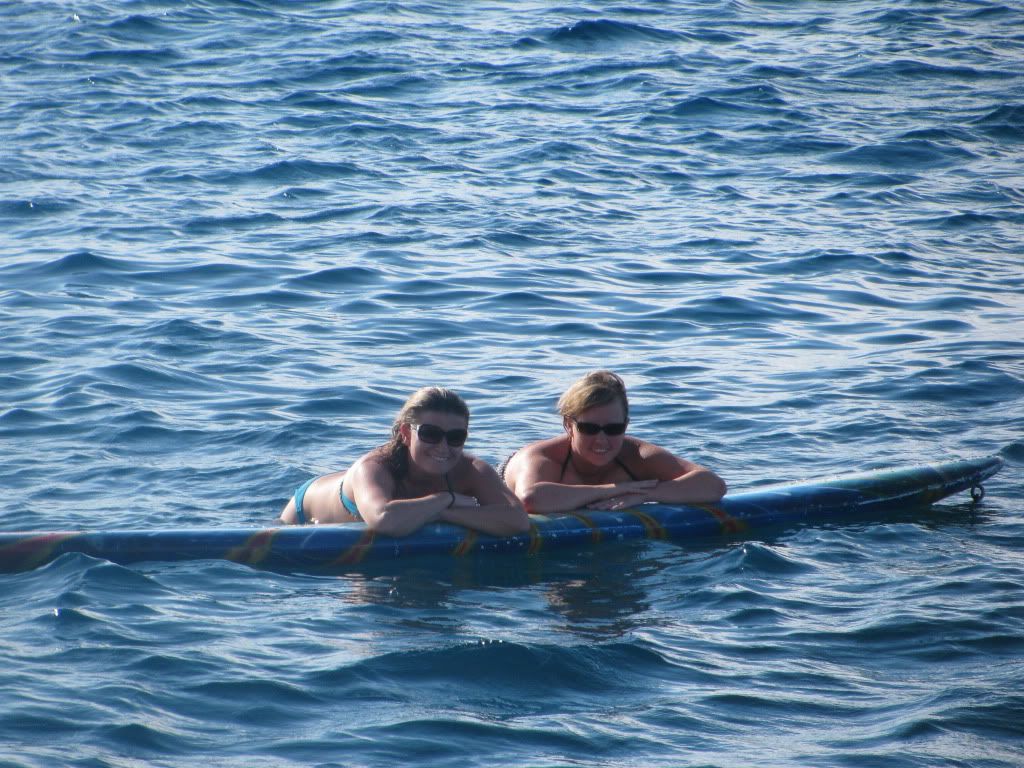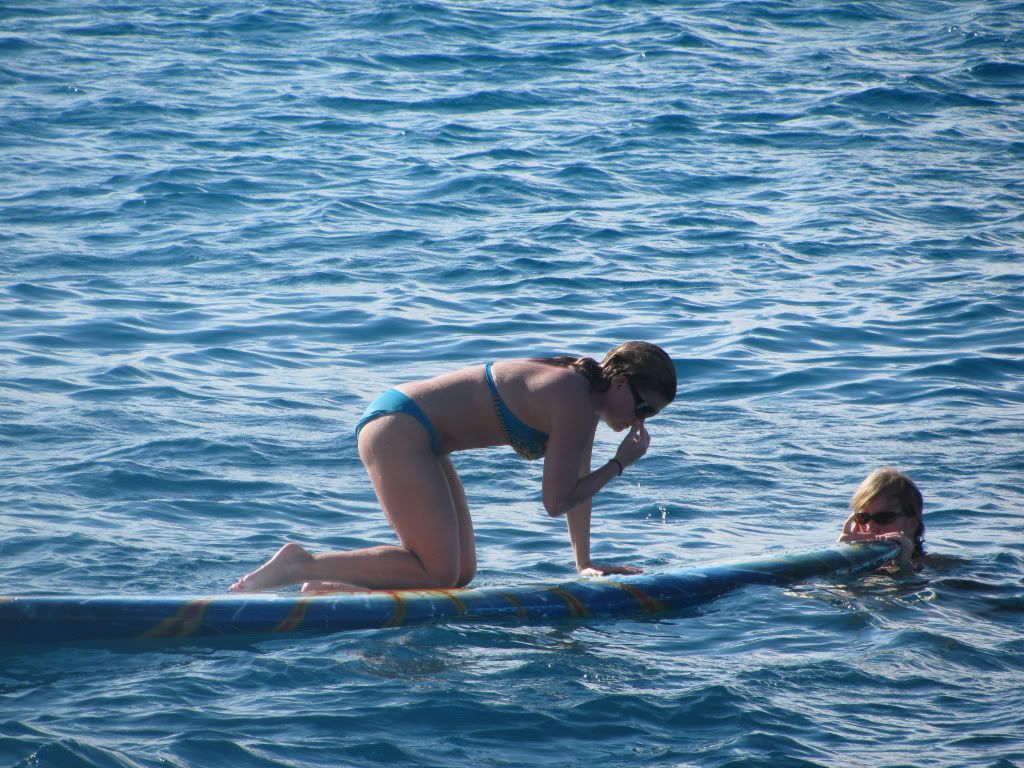 There was a deck behind Margaritaville that went out into the ocean and a surfboard that was anchored to the bottom. We all took turns trying to stand on it. I won! But I'm sure that's only because I have great balance from dancing. I beat Justin and Trevor's time combined!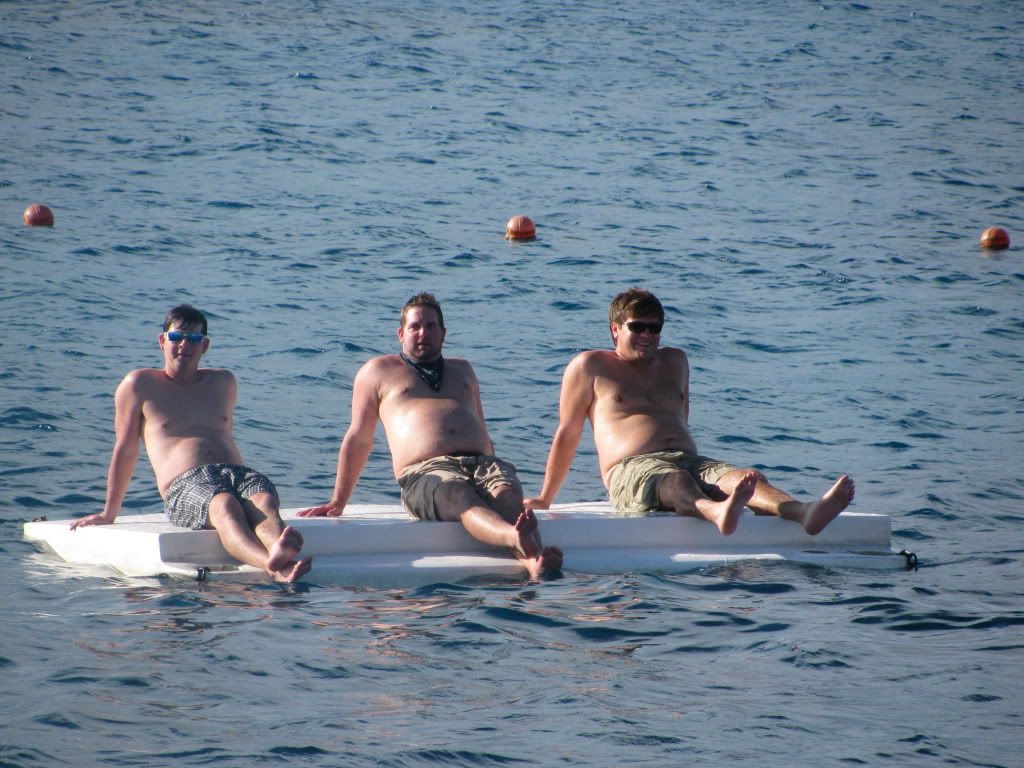 Boys will be boys
So as I put in my previous posts, Carnival does a Halloween Frightfully Fun night for all their cruises in October. Everyone was suppose to dress up and there was a costume contest and fun Halloween candy and everything! We got a little freaked out because during the Welcome Aboard Show, the cruise director asked everyone who brought their halloween costumes and I was fairly certain that our group was the only ones that cheered. We got nervous, but it turned out okay. Tons of people were dressed up!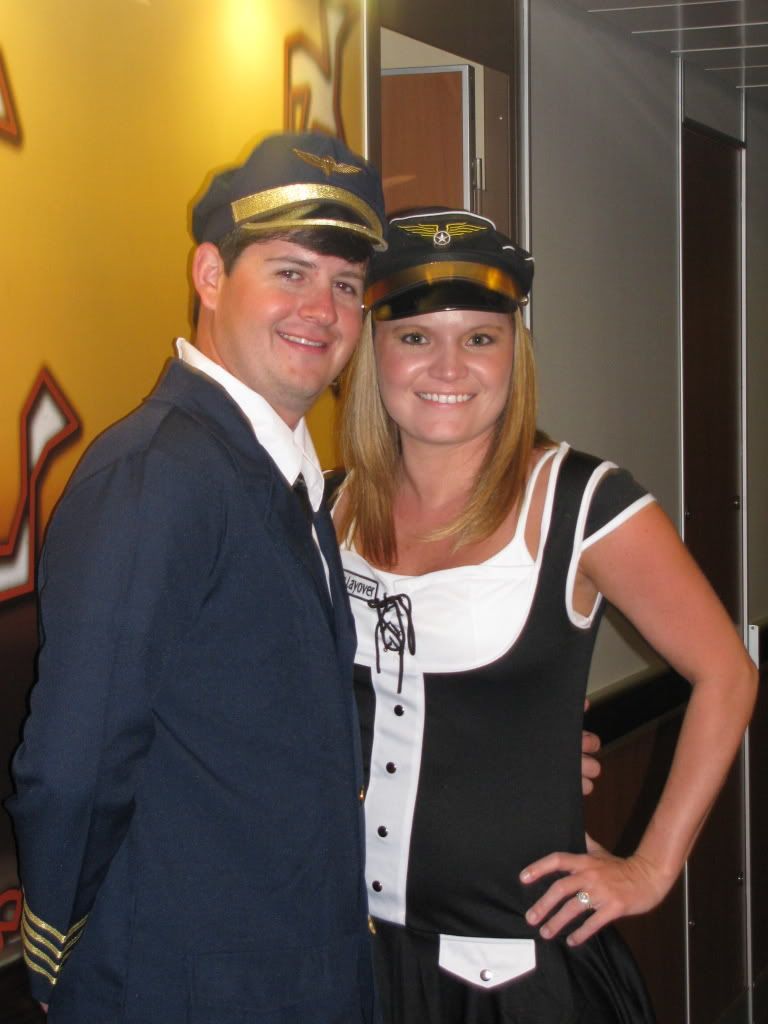 I was a flight attendant and Justin was my pilot!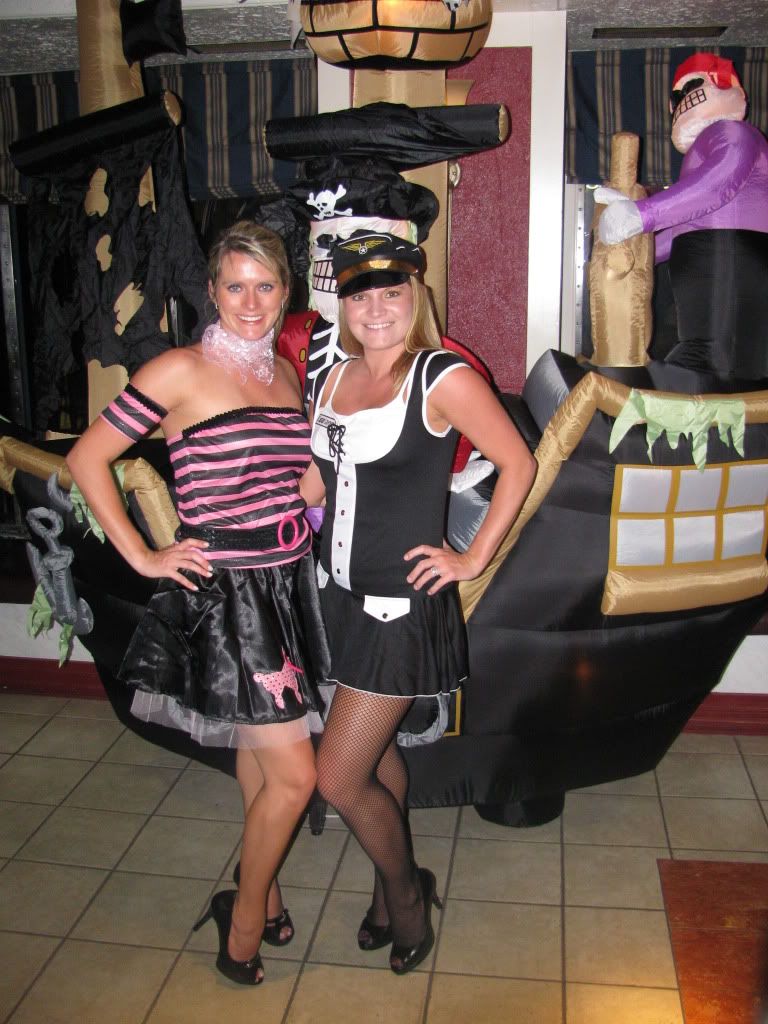 This is me and Tiff after we left the Halloween dance party
All the Morris'
This is of Justin and I when we were at the Beatles Tribute show. The dancers were awesome and the show was incredibly entertaining!
And the awesome view while sailing back home. Like I said, I woke up before everyone else, so I headed up to the top deck with my book in tow and enjoyed a couple of hours to myself :)
All in all, we had a blast on our trip. Justin immediately came home and started looking for cruises for next year. We're thinking a 7 nighter to the Eastern Caribbean so we can go to Nassau, St. Thomas, St. Martin, and Belize. Of course at some point I'll have to knock out the cruise to Alaska that's on my 101 list. However, I'm not so sure that one is going to get done before the timeline is up. It's a pretty darn expensive cruise!