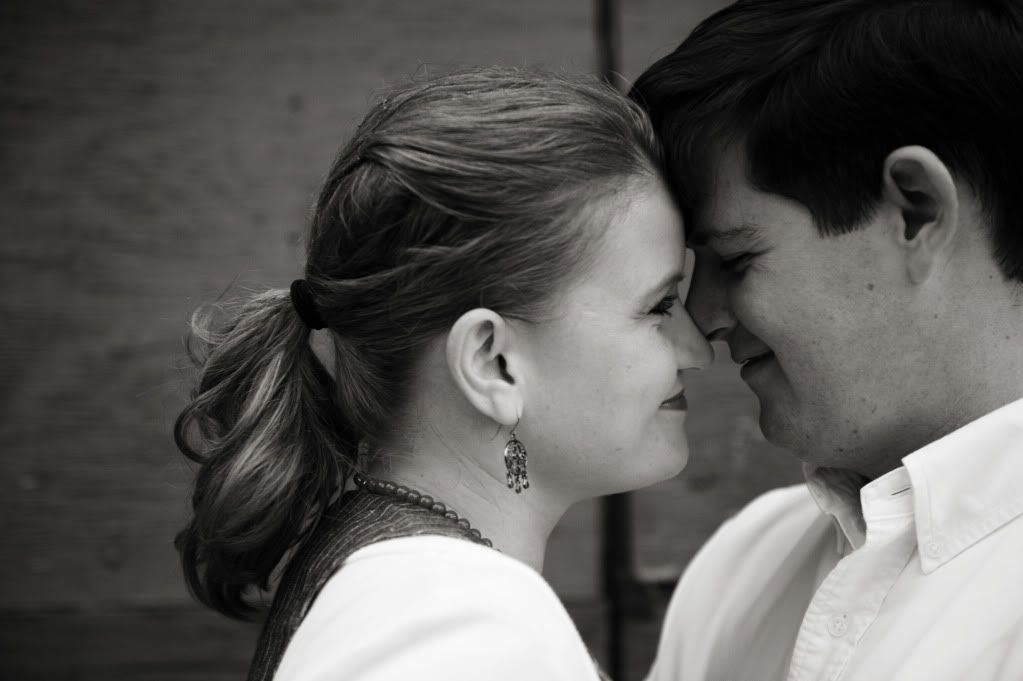 My name is Marcie and my husband's name is Justin. We were sort of high school sweethearts that lost touch after graduating and going to separate colleges. Justin attended Auburn University and graduated with an Information Systems Management degree in 2004. I went to the University of Alabama where I was on the Dance Team, the Crimson Cabaret, and graduated from undergrad in 2005, then went back to UA to get my Master's Degree in Accounting and graduated in 2006.

Justin moved from Auburn back to Birmingham and briefly worked for an oil company before working for his dad's company as an IT Consultant, where he currently still works. I moved to Nashville after graduate school and worked for an international accounting firm as an auditor for two years before finding Justin again...8 years after high school. Here is the timeline of our lives from that date:

April 2008 - we started dating
August 2008 - I moved back to Birmingham
January 2009 - we were engaged
July 2009 - we became husband and wife
April 2011 - we discovered we were pregnant
December 2011 - we became a family of three
December 2013 - we discovered we were pregnant again
December 2013 - we lost our baby in an ectopic pregnancy that ended in miscarriage
February 2014 - we discovered we were pregnant for a third time and are due on Halloween 2014!
If you would have told me in high school that I was going to marry Justin Morris, I would have laughed in your face. But I love him more than he will ever know. He is truly such an amazing husband and I even benefited from what came with him...his family! I absolutely love my in-laws. I got pretty lucky in that department.
So where are we now? I was working at a CPA firm in Birmingham until I "retired" in December 2013 to stay-at-home with my 2 year old. I miss my job and all my friends there so much but have been able to stay in contact with most of them and still go by there to visit. Justin travels all over the US for work with his dads company. On average, I would say he's out of town two weeks of every month, but he's always in town on the weekend and sometimes he even comes back in town on a Wednesday or Thursday. Justin and I absolutely LOVE traveling all over the world, especially any trips that include mountain climbing, a huge passion of ours (though this travel slowed down when we had our baby boy, obviously). We have one dog named Gizmo and she's a German Sheppard mix. On December 28, 2011, we welcomed our son into the world. Carter Gordon Morris changed our lives and he takes up a pretty big chunk of my blog discussions.
This is Carter at 9 days old
And this is my preciousness at 7 months old
And here is my precious ball of energy now at about 2 1/2 years old
I started blogging just before I moved back to Birmingham because it seemed like a lot of my friends and some family members were doing it. I figured it was a good way to keep my family and friends up to date with what was going on with me while I was living in Nashville. It's become quite an addiction since then! I've met some amazing people through blogging, so many of which are such inspirations to me. Any other questions you may have about me are probably answered within my blog posts :)