Number 88 on my list of 101 things to do in 1,001 days was to go to a drive-in movie. On Saturday night, Justin and I drove about 30 minutes to Trussville, AL to go to the Argo drive-in theater. There's another drive-in in Harpersville, which is about the same distance, but I chose Argo because of the deal they had going on. The deal was to see two movies for $5. What a deal!!! And these aren't movies that you see in the $1.50 theaters that is in that awkward stage of just getting out of the big theaters but not on DVD just yet. These movies shown at the drive-in are the same as what is in the big theaters.

I didn't take a picture of anything because I didn't have my camera. I like to try to get pictures of these items as I mark them off my list, but sometimes it's not really necessary and this was one of those times.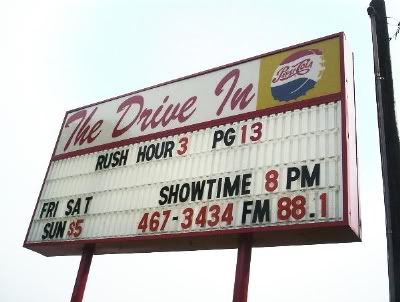 They weren't showing Rush Hour, I promise. I found this picture online and just grabbed it. Justin and I saw this movie: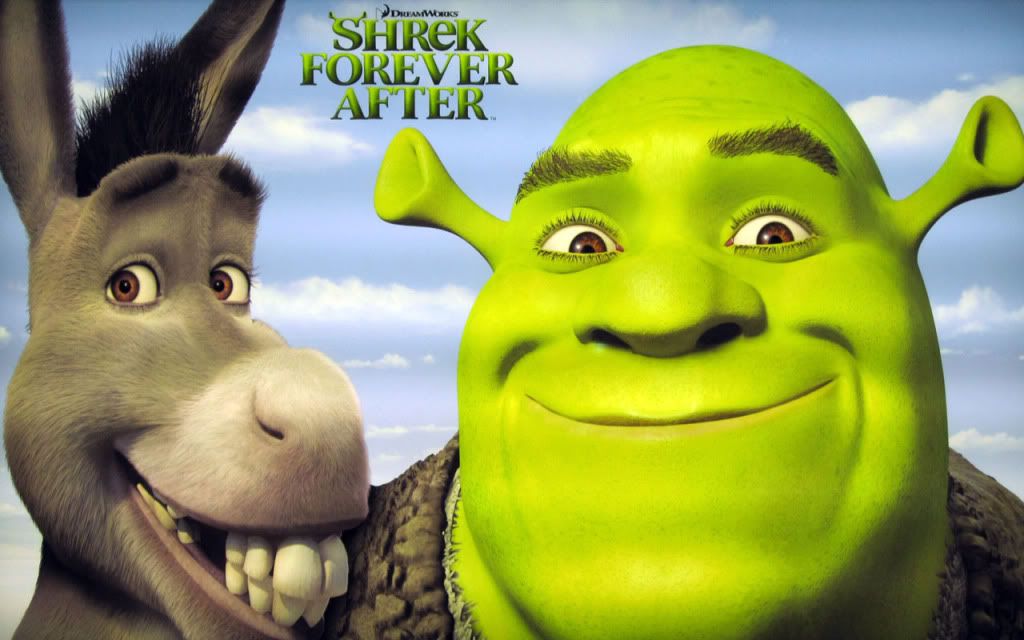 and this movie:




The second was by far the better movie. I liked Shrek, don't get me wrong, but it certainly wasn't as funny as the other Shrek movies have been. It was alright. However, Ironman 2 was friggin amazing! Such an awesome movie and Robert Downey, Jr. may be my new obsession :)

Before going to the theater, Justin and I actually stopped at a gas station to buy some candy in an effort to save money from buying food at the drive-in. As soon as we got there we realized that not only is the movie price a banging deal, but so was the candy. All candy at the drive-in was $1. The only things more expensive were the popcorn, which was $2 (and rather nasty if I do say so myself), and drinks which were also $2. Note to self, come to the drive in more often.