This past weekend, Justin and I had the pleasure of attending Bonnie and Andrew's wedding. Justin was actually an usher. The wedding was at St. Alban's Episcopal Church in Birmingham and the reception was at Avon Theater downtown. Bonnie and Andrew are great friends and ours. They love traveling and do a lot of mountain climbing with Justin and I when we go to knock off some highpoints.

Bonnie and Andrew have been together for SEVEN YEARS! As Bonnie says, it was about time!! They newly married couple are currently on their honeymoon in Aspen and will return to their home in Houston, TX afterwards. We had so much fun at their wedding. Congrats to you guys! Love you! Here's some pics: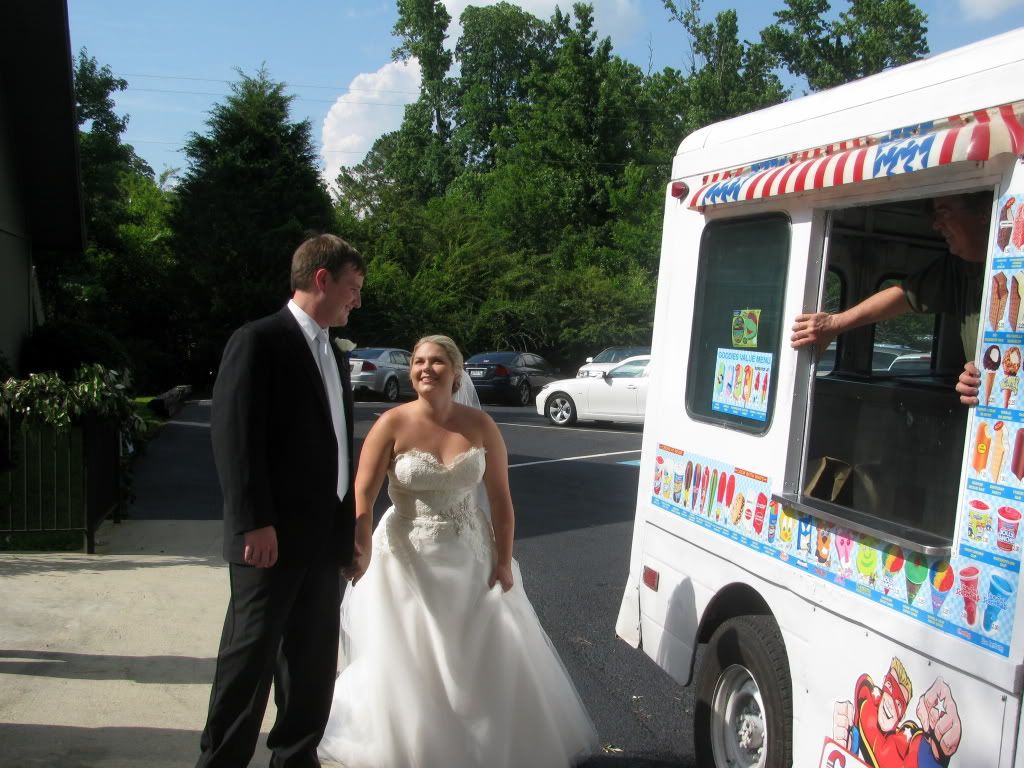 The junior groomsman heard the jingle from the ice cream man's truck and literally chased it down the street, requesting that he come to the church so that the wedding party and a few others could get some ice cream. Made a cute touch to the pre-wedding events :)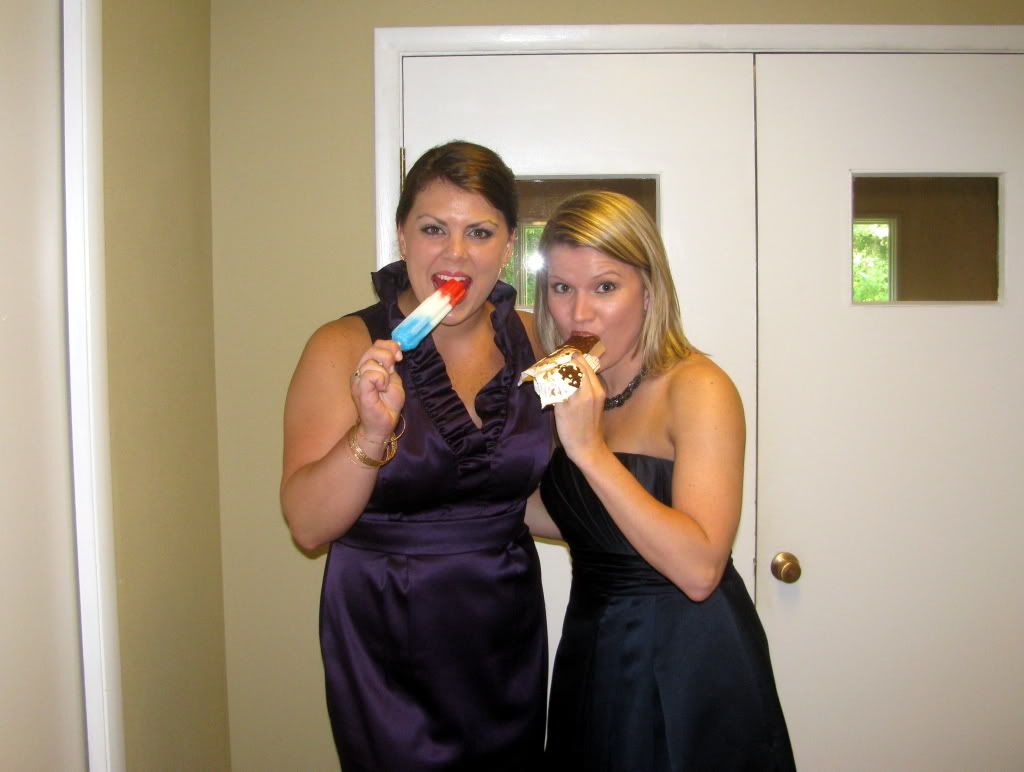 This is me and Margaret enjoying our ice cream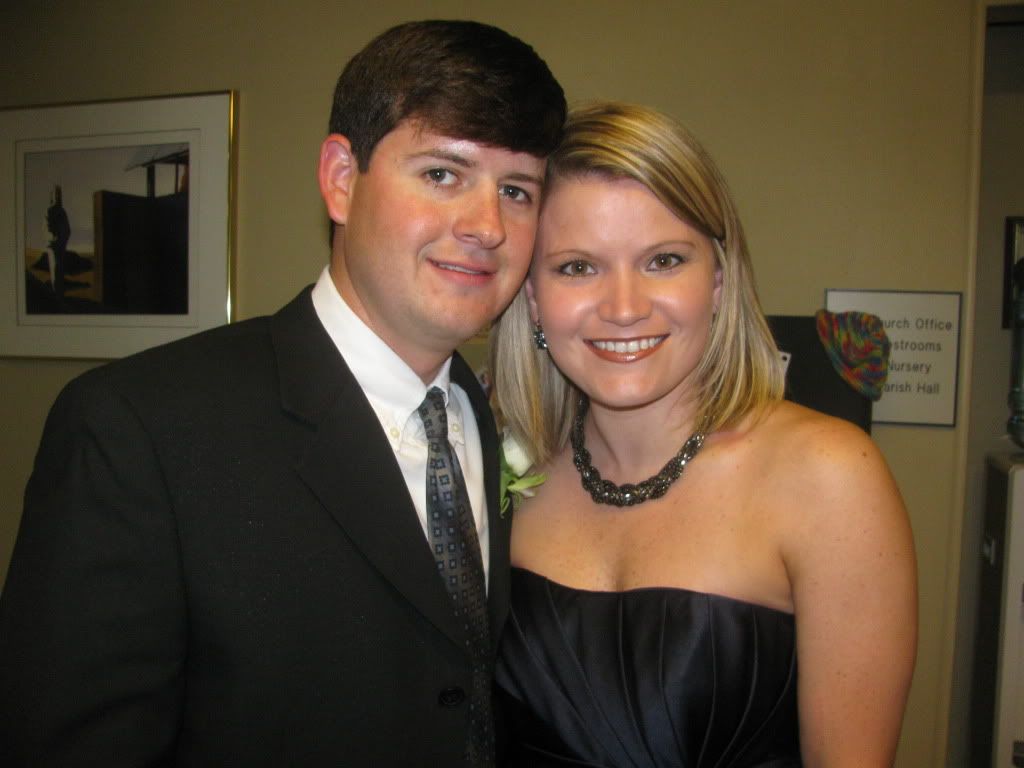 Me and my awesome husband. He was an usher at the wedding.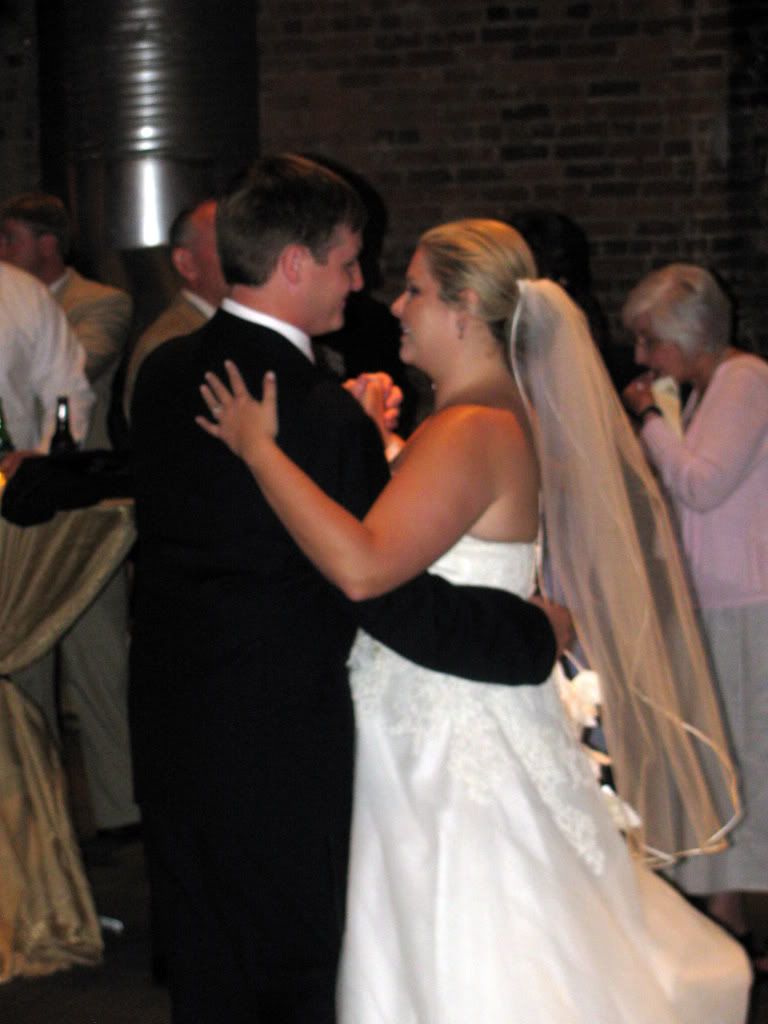 First dance as husband and wife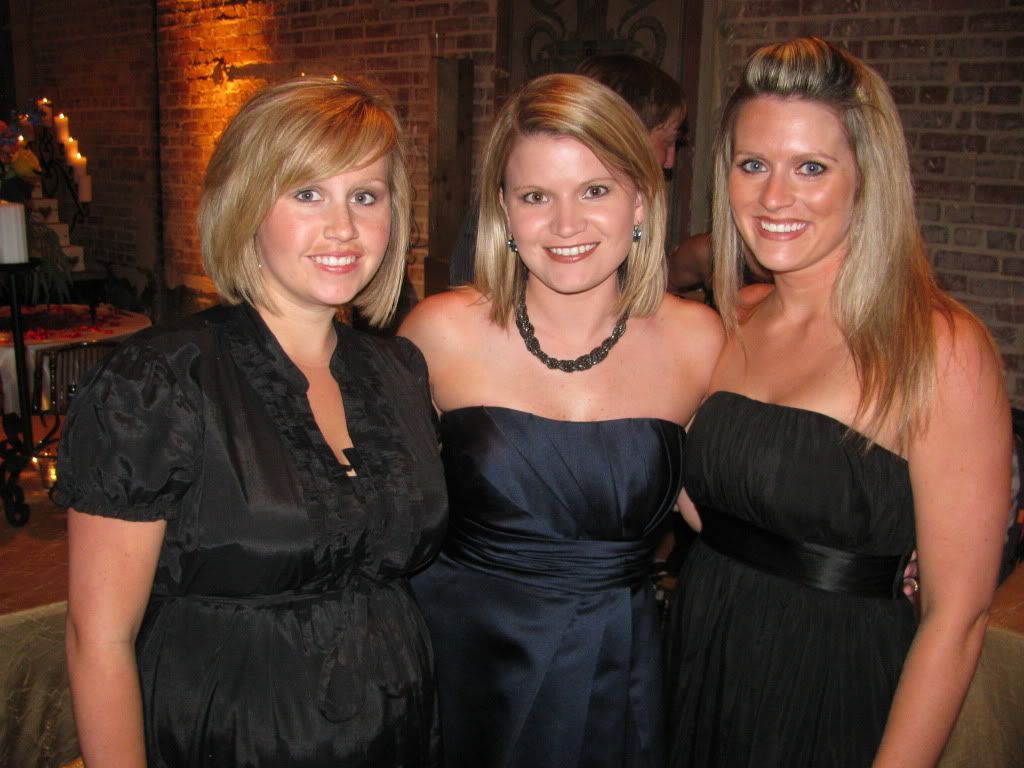 This is me, Shelly and Tiffany. Shelly is preggo and due in September. This is her second child and against my wishes, she's refusing to find out the sex of the baby. We all joked at the reception that Shelly would have a girl, Allison and Chase already have a little girl, our friends Joe and Katy have a little girl and when Tiffany and Trevor get pregnant, they're gonna have a girl. This way, me and Justin's boy will be big pimpin ;)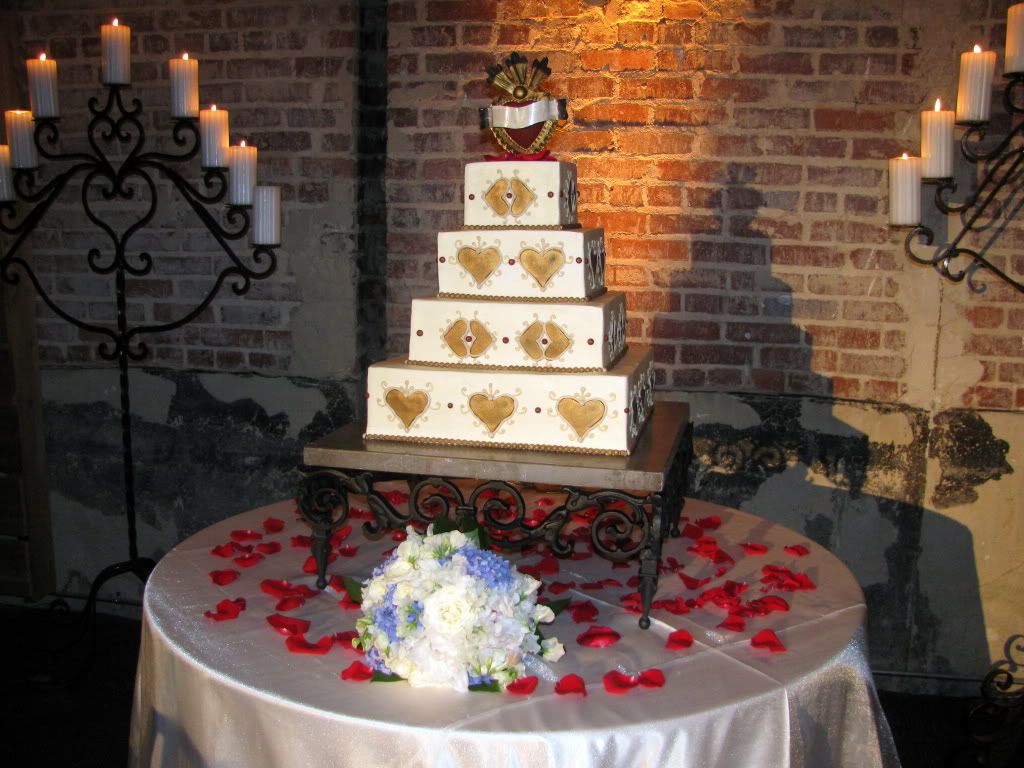 The cake was sooooooooo good!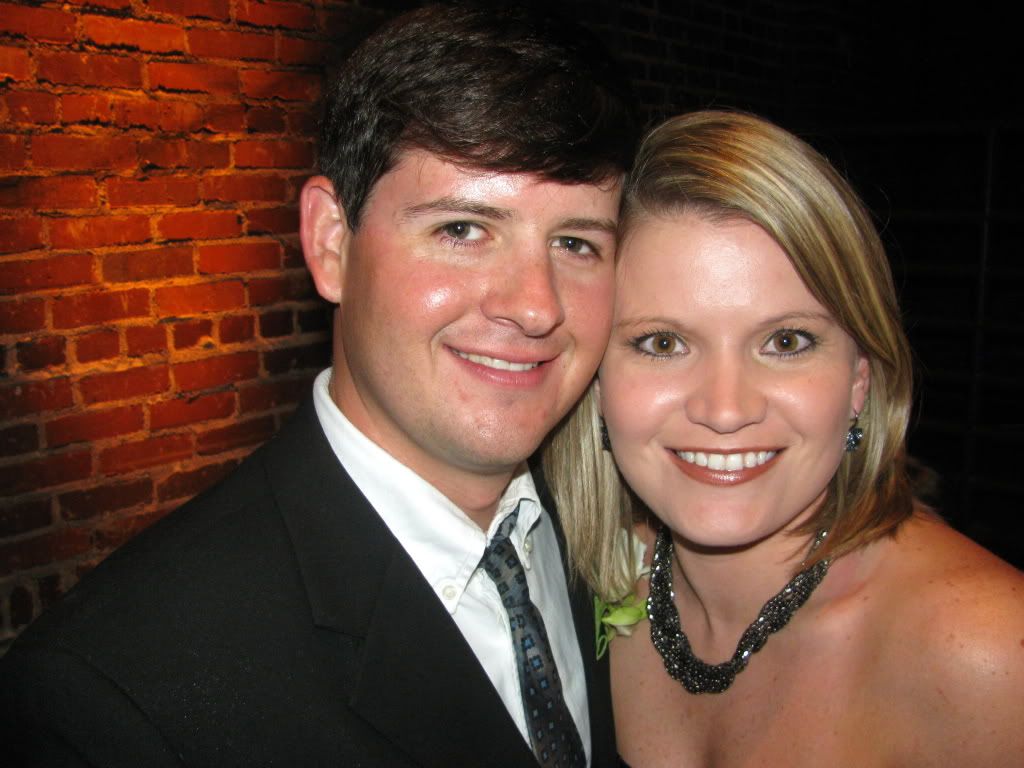 Me and the hubs again




Allison and Chase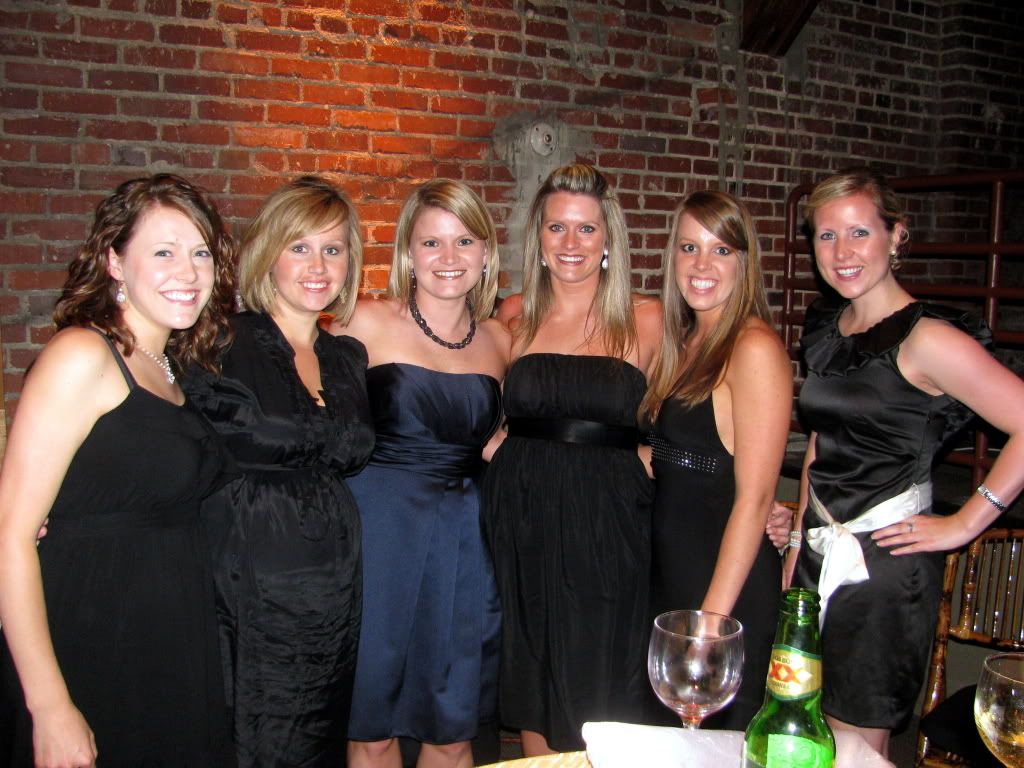 All the girls. And no, I didn't get the memo to wear black.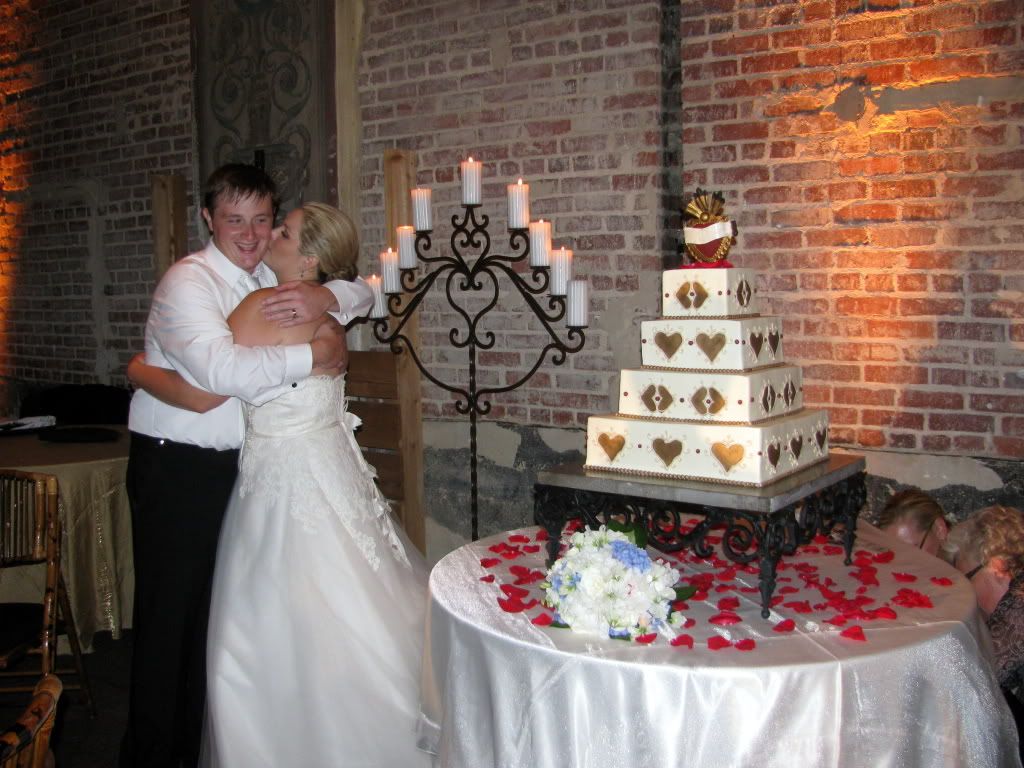 I love this picture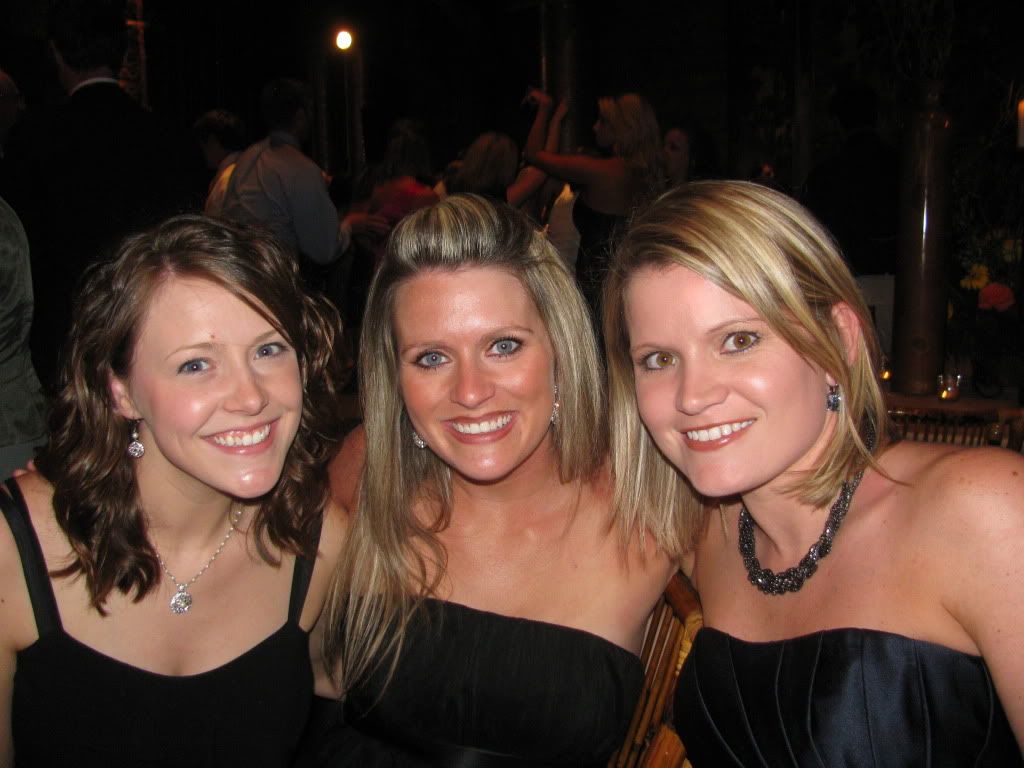 Me, Allison and Tiff




Me and Shelly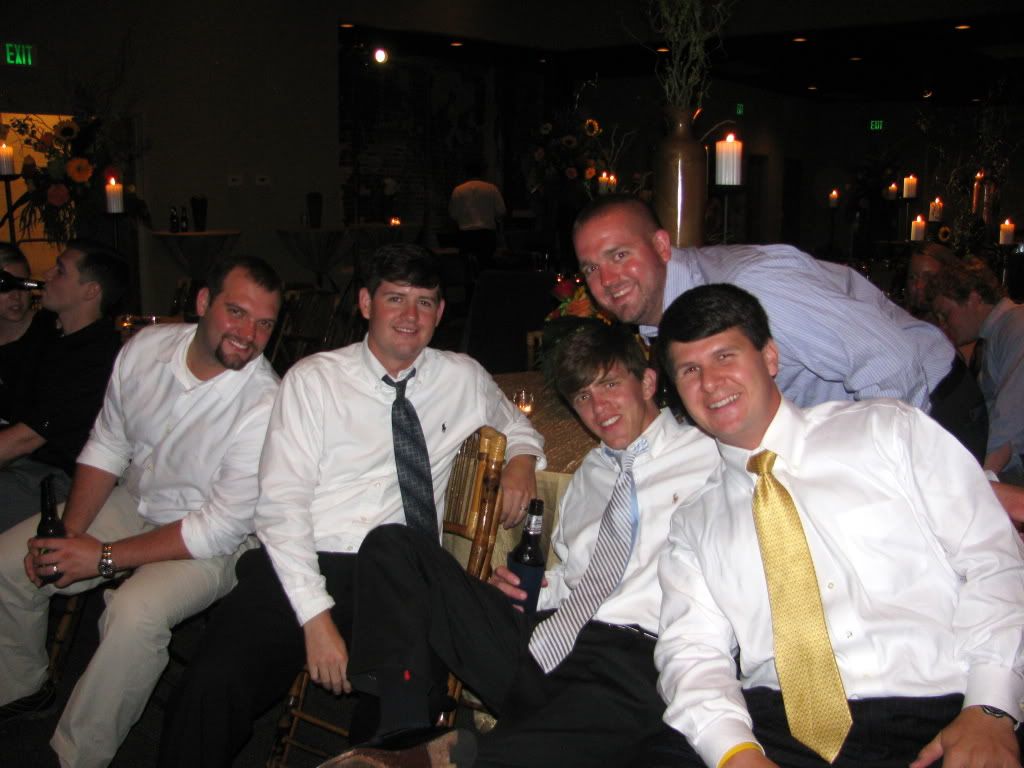 More of the boys

Hope everyone had an awesome weekend!