In case you didn't see the last post, I stopped doing entries in the journal after December 29, 2010. I just got too busy and was weak from not eating, which by the way, the stomach issues didn't go away the rest of the time while we were in Africa. Pretty much the only thing I could eat was bread. So I'm just writing on the blog the things I remember and putting up pictures, which, let's face it, the pictures are all anyone really wants to see anyway :)

December 31st will have to go into two posts. We did so much on this day and there's too many pictures to put in one post so I'll separate it into segments. The first segment is going to be our visit to the Maasai Village and tomorrow or sometime later in the weekend, I'll blog about Ngorogoro Crater.

After our night at the Ndutu Lodge, we woke up early on New Year's Eve and had breakfast at the Lodge. During breakfast we saw all the animals heading for the watering hole again. Great start to an awesome day! The goal for this day was to drive from Ndutu all the way into the Ngorogoro Crater, do a game drive in the crater, then drive up the rim of the crater to stay at our hotel for the night, the Ngorogoro Sopa Lodge. While in transit to Ngorogoro Crater, we were going to stop off at a Maasai Village. Maasai is a very old tribe that live in Kenya and Northern Tanzania. They have some CRAZY traditions. Wikipedia them whenever you can, you'll be shocked by what you read.




This is the view from their village.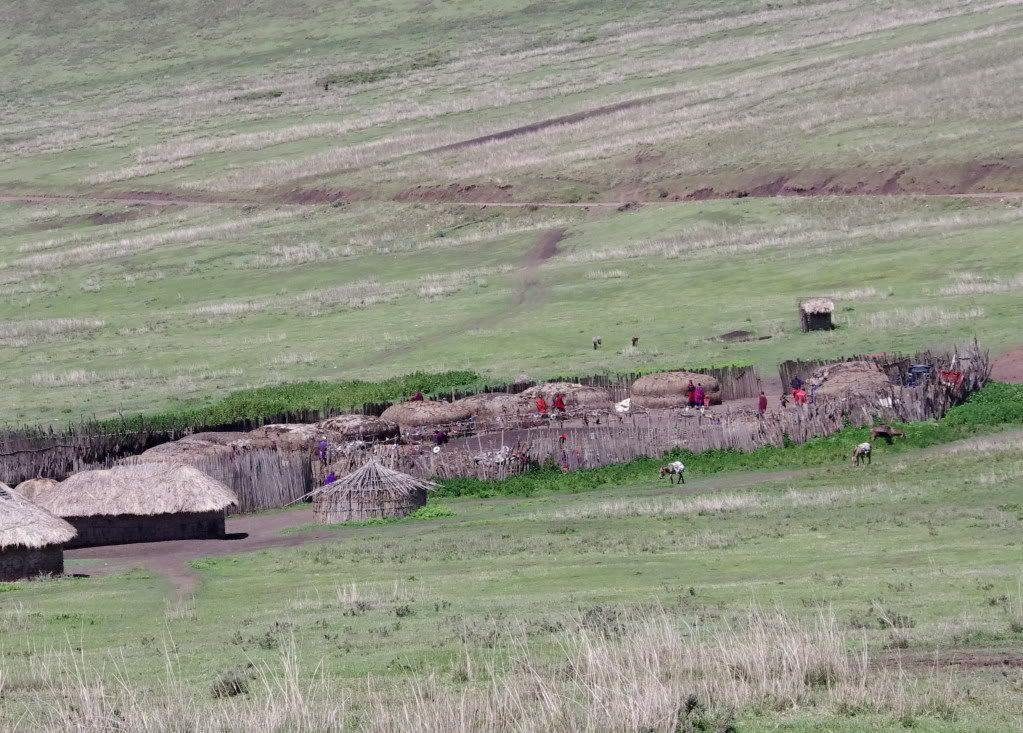 This is the view of another Maasai village that we passed while driving to Ngorogoro. This is not the one we visited, but they all look very similar, so it gives you an idea.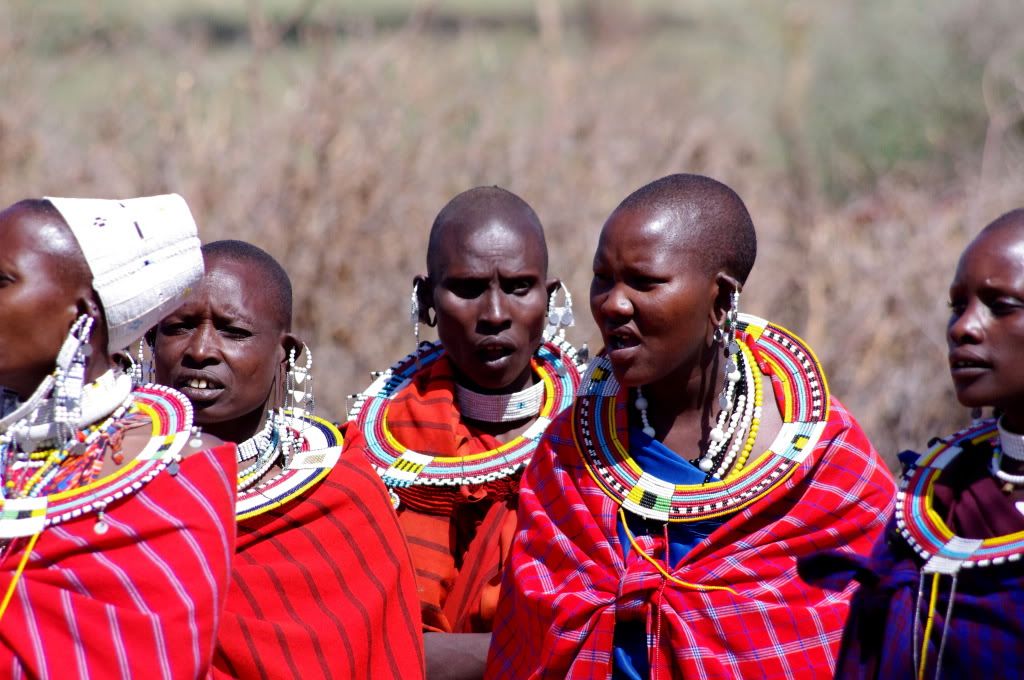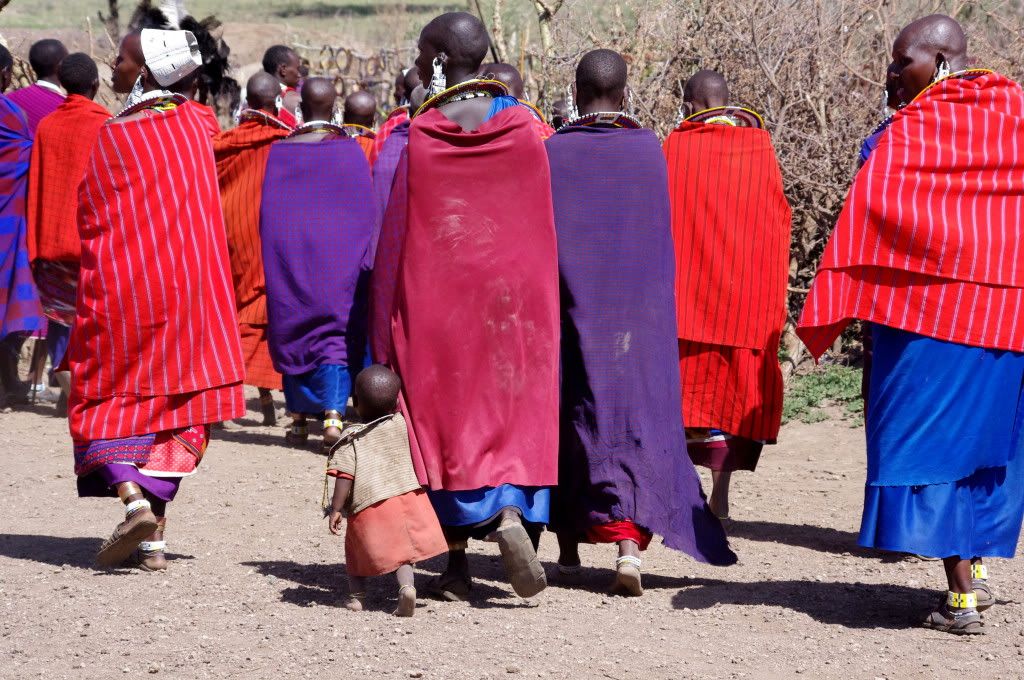 By the way, the recurring theme you see in their clothing is shades of red. They wear this because they believe it scares lions away.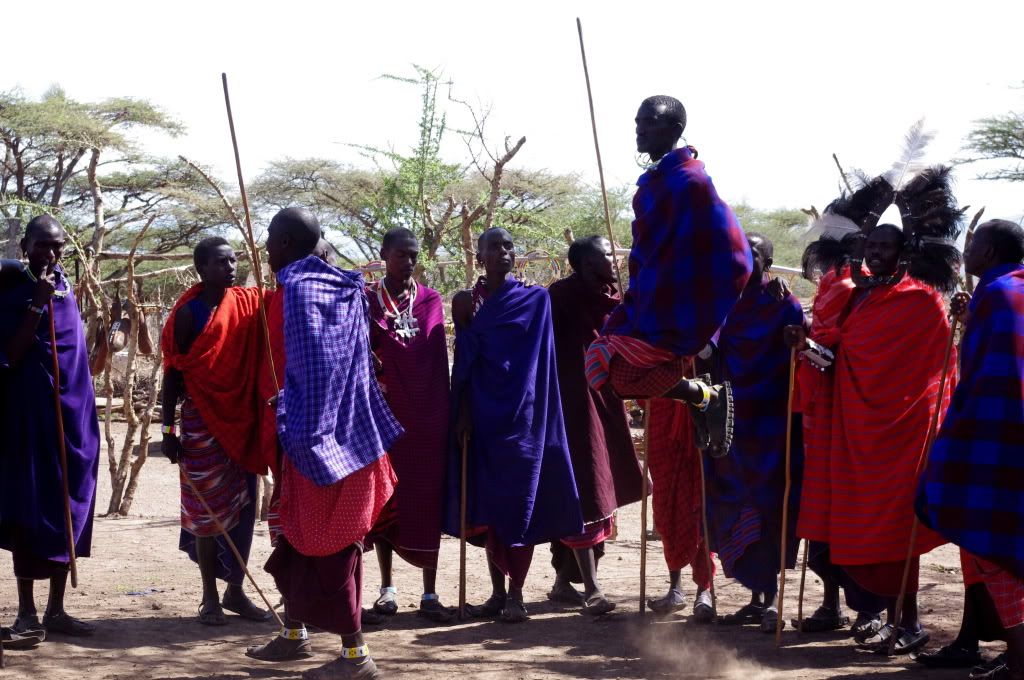 Maasai fun fact. They can JUMP. I think they have to learn how to jump this high when they're young, because all the men jumped in all the dances they did. We even saw a few Maasai tribe men at our hotel at Ngorogoro before dinner doing a performance and they did nothing but jump a whole lot. They seriously jump very very high!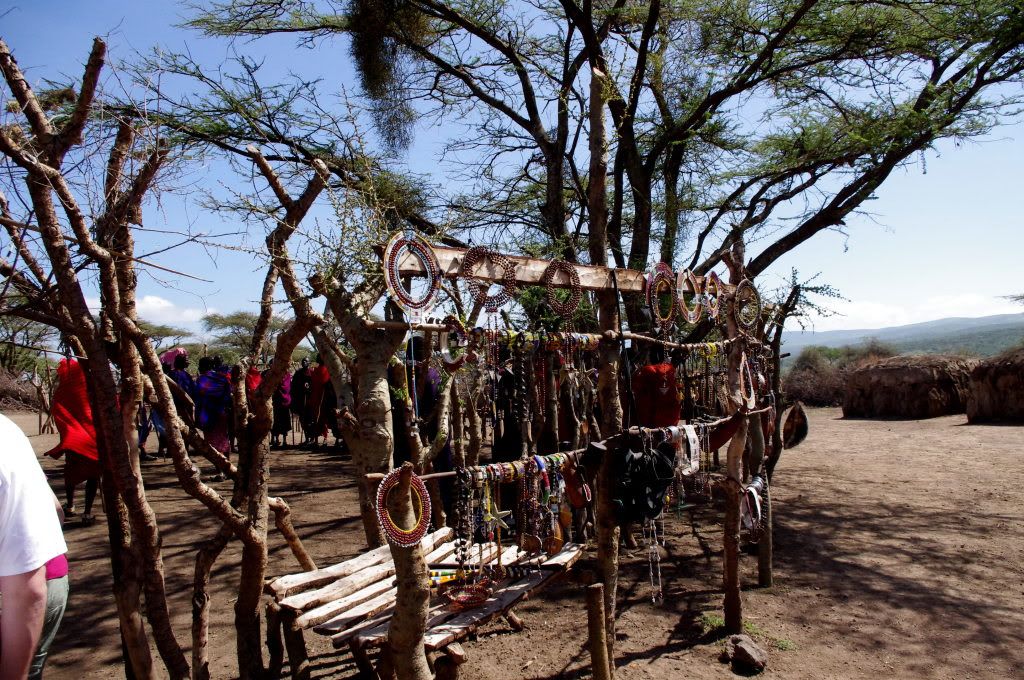 This is their market where they make items and then sell them to tourists. This is where I bought Anderson and Lydia's gifts. Lydia got a bracelet made by Maasai women and Anderson got a necklace of a lion's tooth. They both loved their gifts. Justin was also obsessed with the lion's tooth necklace, so he bought one for him too.

Once we got to the village, we were greeted by the chief's son. The rest of the tribe came out to greet us as well and did a dance for us. Here are some pictures of the village and the video I took of the dance they did.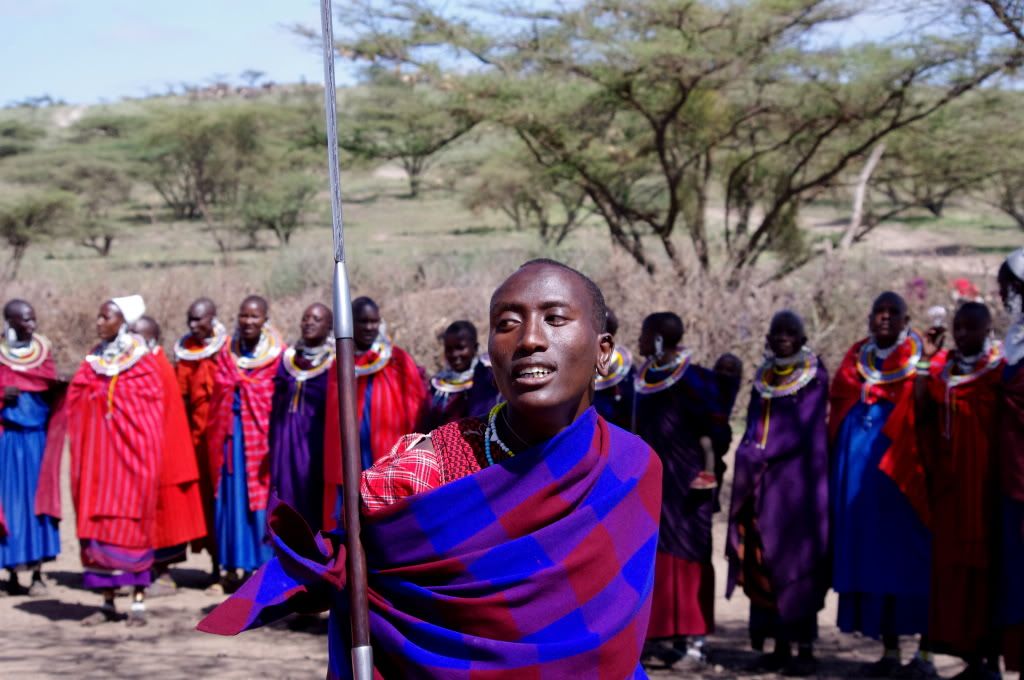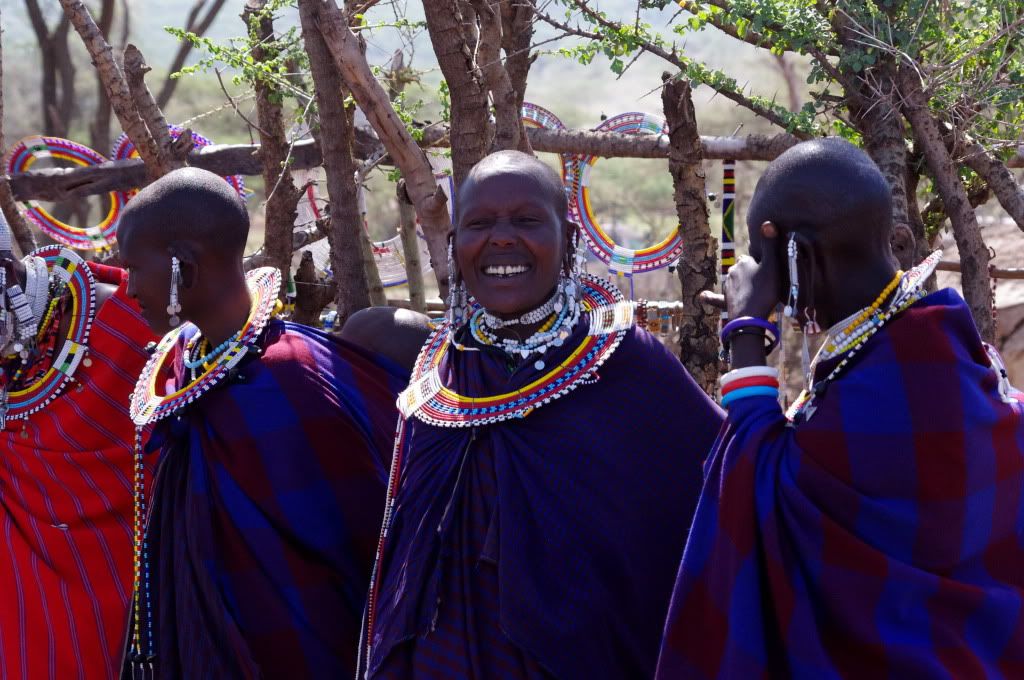 Once we went inside the "walls" of their village, they did another dance for us and then we split up into groups of two and we each had our own villager to give us a tour of their village. I can't remember me and Justin's guides name, but he was 25 and unmarried. He took us into his house and let me take pictures. Their homes are made from hay and dried up animal feces. He explained to us how they live and how/what they eat. He mentioned to us that there are 24 homes in the particular village that we were visiting. And he told us that his father had 12 wives. Sister Wives anyone?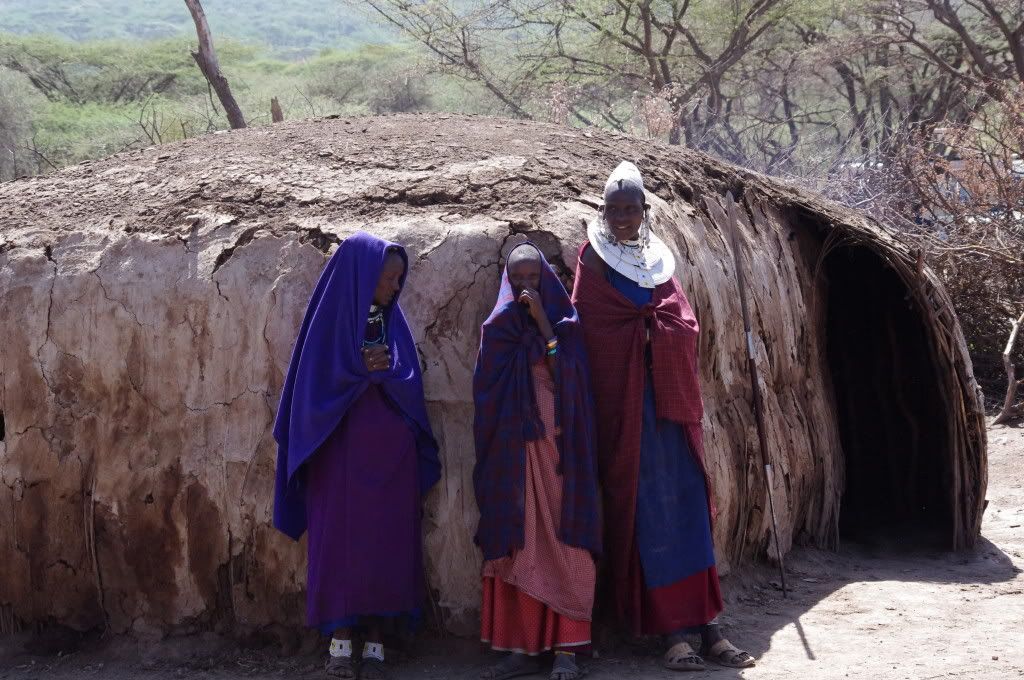 This is what the outside of their houses looks like.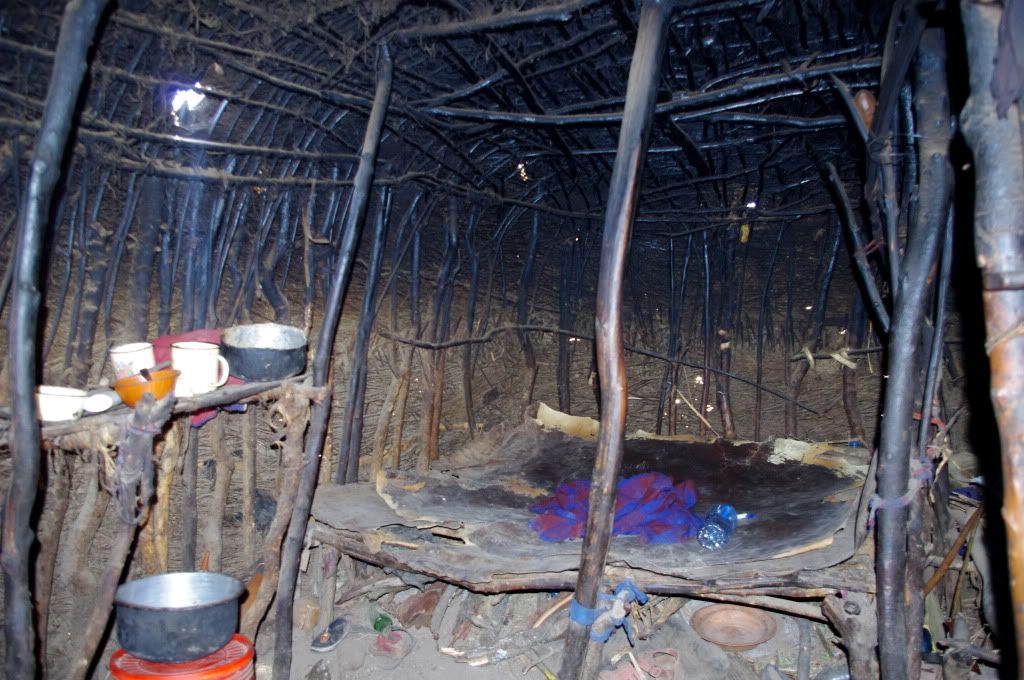 This is inside his house. That's the bed and in front of the bed is the kitchen. To the right is another bed, but you can't see it in this picture. Justin and I sat on this bed while the guide was explaining Maasai culture to us.

After leaving his house, we went to see the schoolhouse where all the kids were singing. I got a video of that too of course :)



See the kid with the Obama shirt on??? I told y'all they're obsessed with him over there!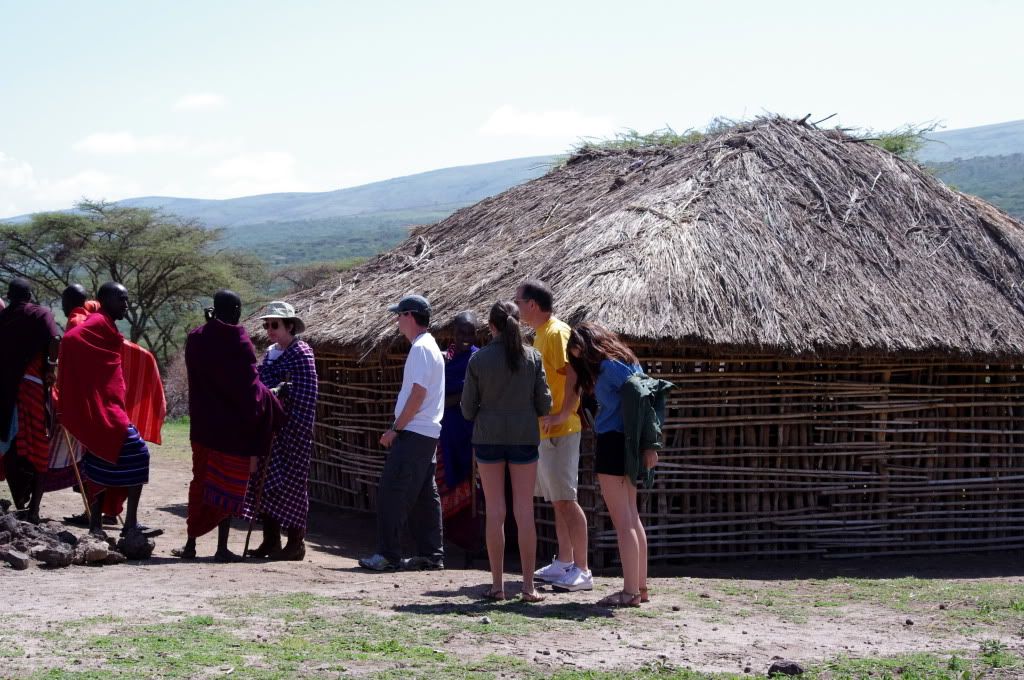 This is a picture of the schoolhouse.




These kids learn the Maasai language, but they are also taught English because of the high volume of visitors they get to their village.

After observing the kids at school for a while, we went out into a field where a few of the Maasai men taught some of our men to throw spears. Justin was one of the ones to throw the spear and he actually threw it the best out of all the guys that tried. Our guide kept saying "you win" as if it were a contest. Side note - Justin took the fact that he "won" the spear throwing contest as a sign from God that he should own a spear...so we bought one. Right now it's laying against a wall in our living room but we do plan on hanging it up at some point. I'll probably hang it over wherever I hang the frame that I put our Kilimanjaro certificates in.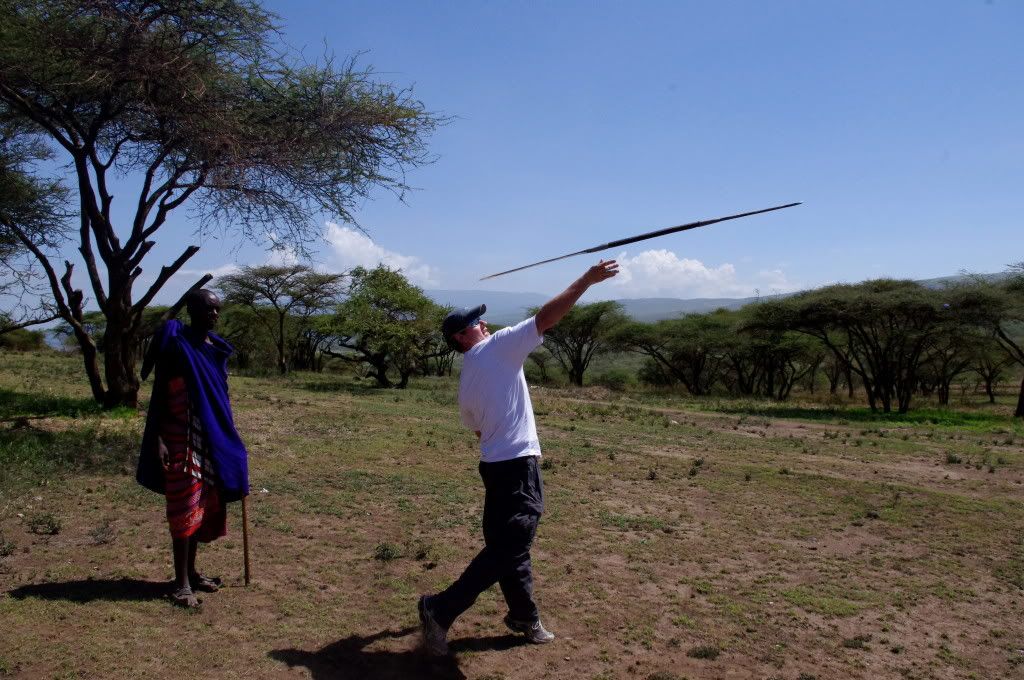 One of the other men who bought a spear actually negotiated for it. The man tha twas selling him one really liked his digital watch. He asked if these are popular where we come from and he said yes. He could tell the villager was intrigued by the watch so he offered him the watch in exchange for the spear. The villager accepted quickly and started showing off his new watch. Once Marcy (the one from Atlanta) saw that he did this, she offered her digital watch for something as well and the villager accepted it at the time, but as she was getting into her safari vehicle to leave, he chased her down and said the watch was no good and asked for her items back. We think that the sudden change of heart was because the watch was a woman's watch and had a little bit of pink in it and he didn't notice it at the time.

And finally, the villagers showed us how they make fire. They use a sword to cut a hole in a piece of wood and rub a stick into the hole in that wood to create the fire. Once the fire is burning, they use dried up animal feces to keep the flame going (surprise surprise).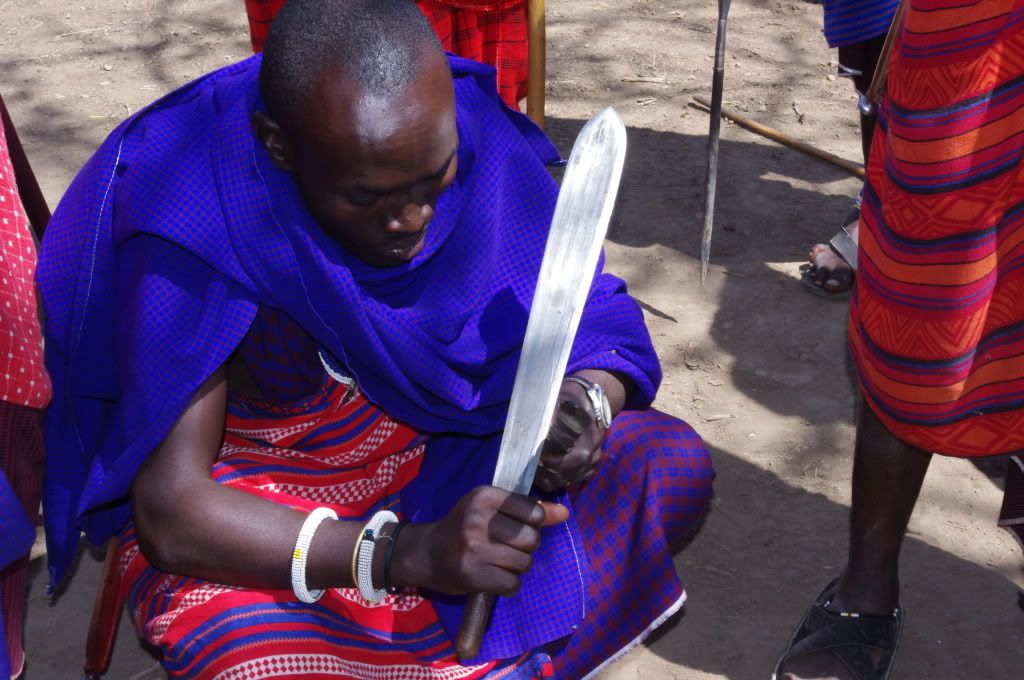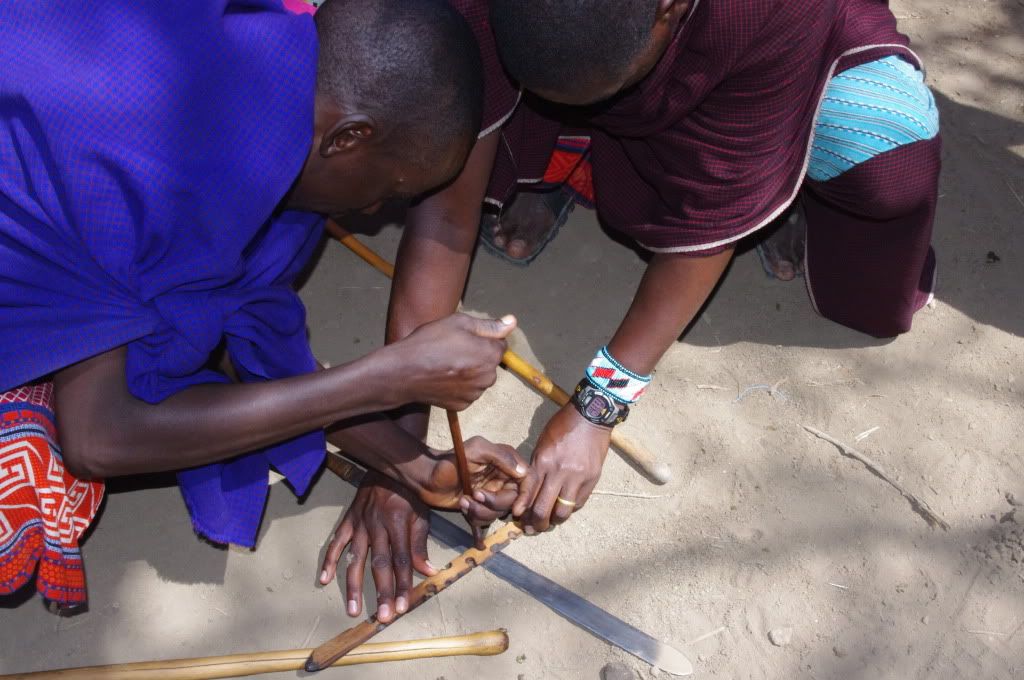 And the final product...FIRE!




This is a picture of Justin and I before we left the village (excuse the windblown hair...it is surprisingly WINDY on the plains). See his lion's tooth necklace? That's what I gave Anderson, who apparently got into an argument with the clerk at Coldwater Creek about whether or not it was a real lion's tooth. God love him :)

Check back sometime this weekend for our final game drive through the Ngorogoro Crater!