December 18, 2010

I swear. NOTHING is going right for us!! We got to Amsterdam finally, however, our luggage didn't make it with us. Justin is in line right now trying to find it with the help of KLM. It's now 1:45pm here (6:45am in Birmingham) and I haven't slept in 24 hours. I desperately need a shower, but I have no clothes. Awesome trip so far.

Ok so they have no idea where our bags are but we're hoping they'll be here tomorrow. This has put such a huge damper on our trip. We were already exhausted when we got off the plane and then stood in line for over an hour to find out that no one knew where our bags were. We just took a taxi to the hotel, took a quick shower and walked around Amsterdam. It was 13 degrees and I was wearing a long sleeve shirt with fleece pants and a light jacket. No gloves. No ear warmers. No long johns. It was freezing! We ate dinner at Hard Rock Cafe (predictable) and then came back to the hotel to sleep. It is now 7pm (noon in Birmingham). It's been 31 hours since I've slept. I plan to sleep all night long if I can. Hopefully we'll get our bags tomorrow. Praying for that.

Here's a couple of pics I took in Amsterdam on this day: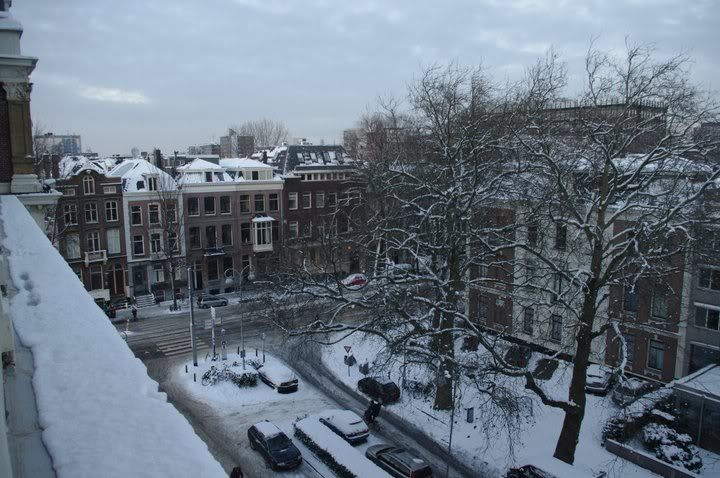 The view from our hotel window




The bathroom...my favorite part of the room!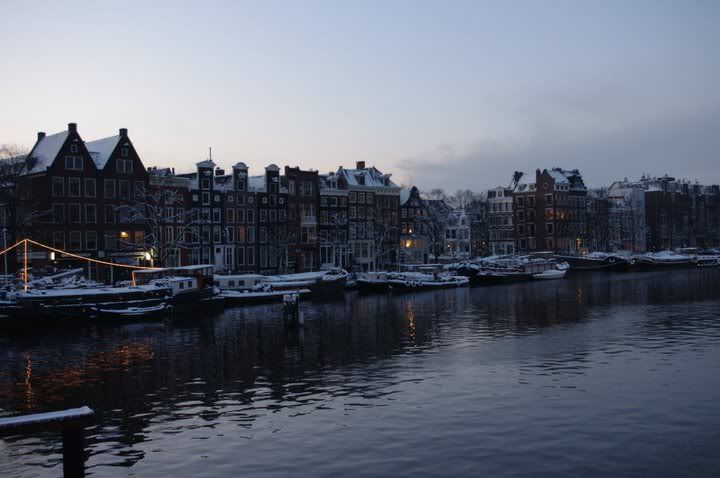 Houses and house boats on the Amstel River




Beautiful park next to the hotel that was covered in snow!




There was a "Winterland Amsterdam" little festival going on. There was ice skating and merry-go-rounds and vendors with games. It was pretty cool.

The majority of the pictures of Amsterdam were taking the following day. Justin and I were way too exhausted to do much on our first day there. More pictures to come tomorrow from Amsterdam.