I was lucky enough to have a nice and long 4th of July weekend. I was off work on Friday and on Monday, and shockingly, we DIDN'T go out of town. It's been nice to be at home and just relax for a little while. My house is decked out with decorations. Last year at me and Justin's wedding shower thrown by the people I work with, my mom came and instead of getting us something off of our registry, she got us a TON of 4th of July decorations! I've just now been able to take them out of the box to decorate :) Here's just a couple of the items she gave us: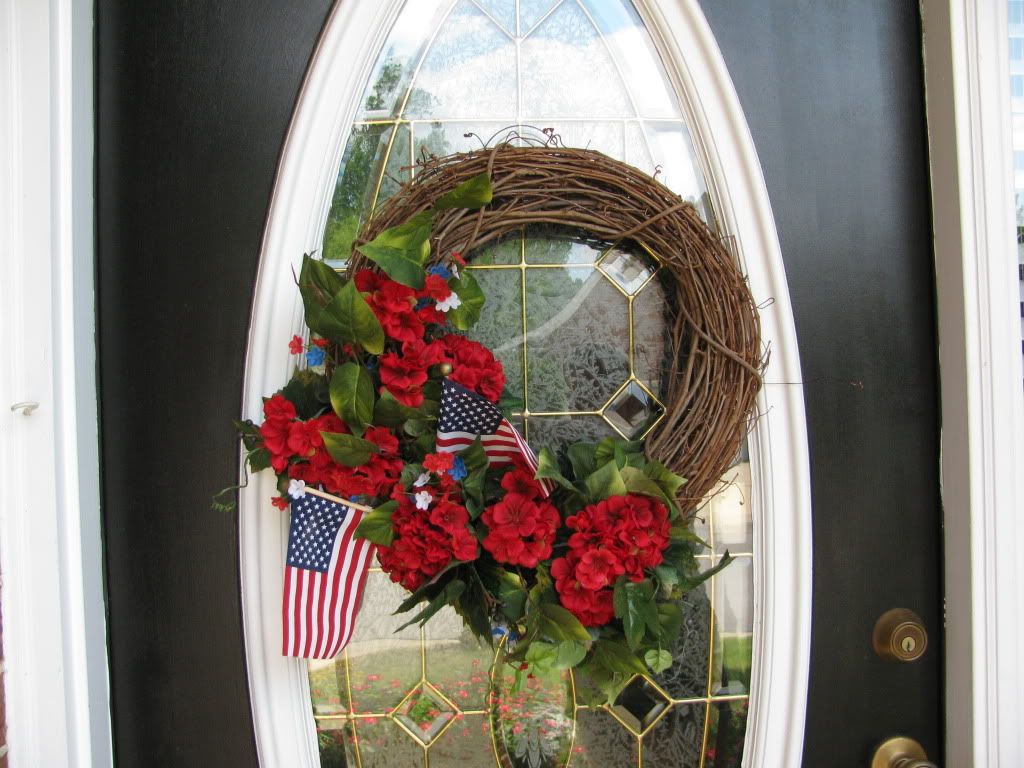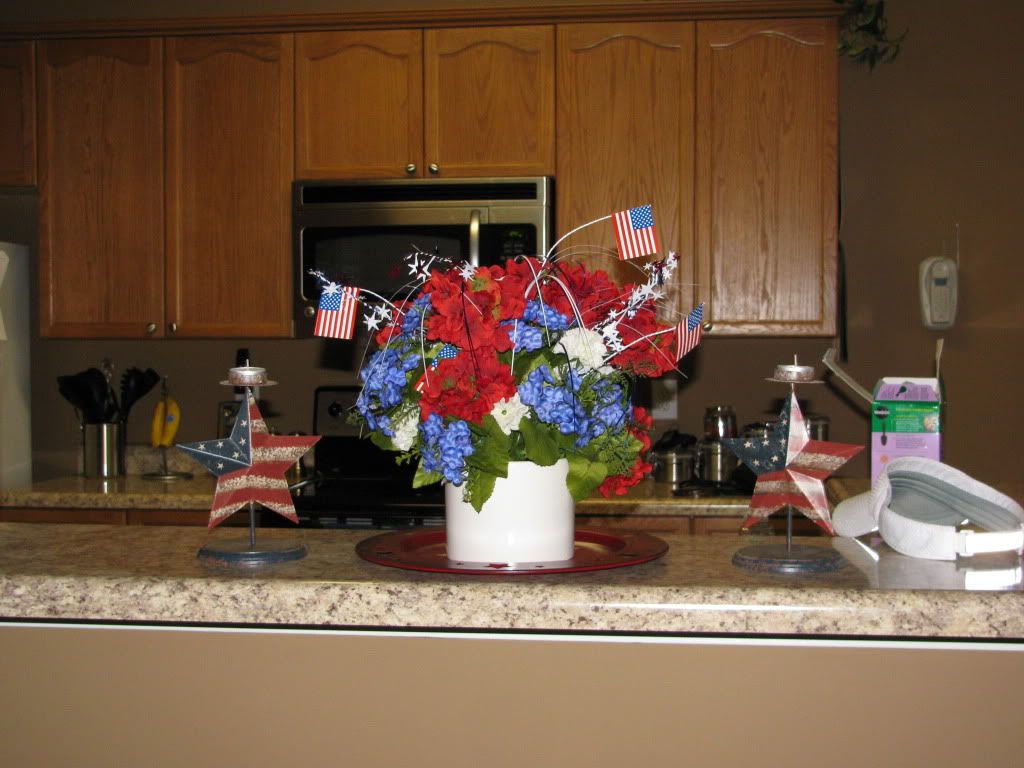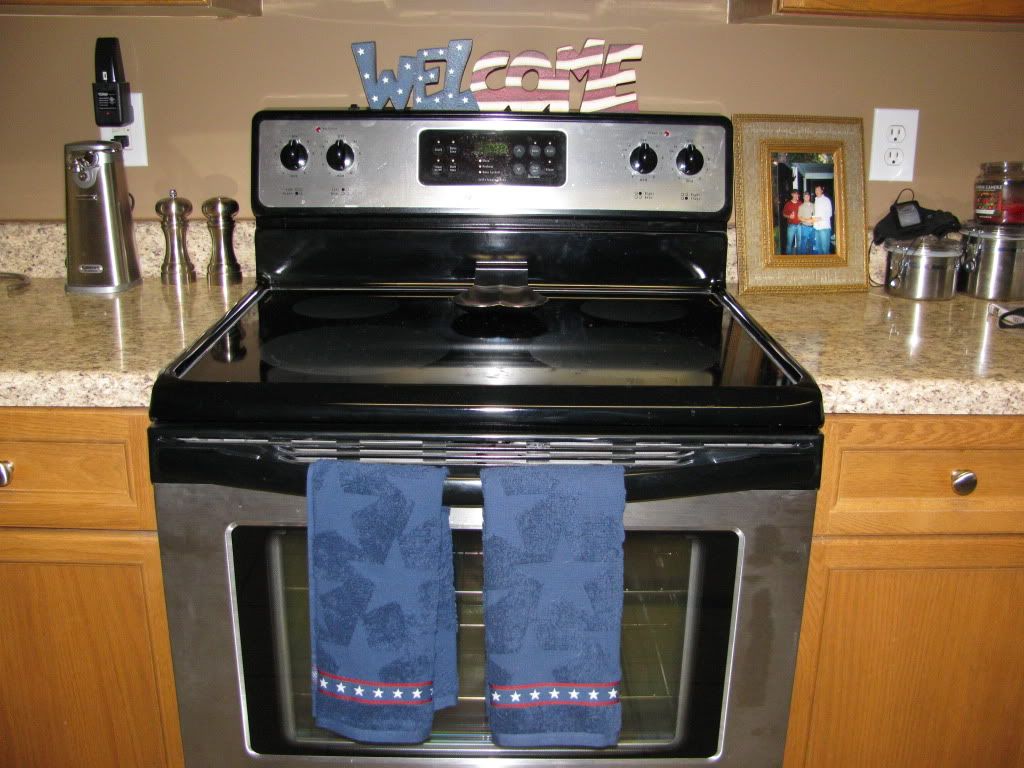 On Saturday, Justin and I went to visit Wade and his family at their lakehouse. We had so much fun! We went tubing, did several rounds on the wave runner, took out the boat and just enjoyed the awesome weather!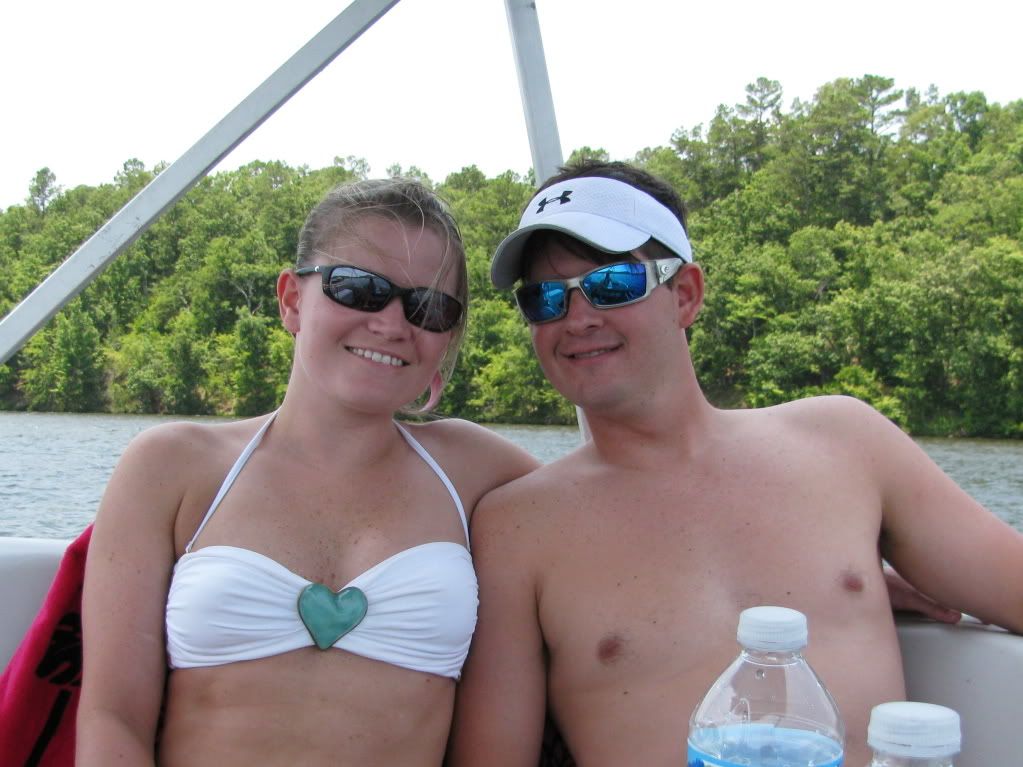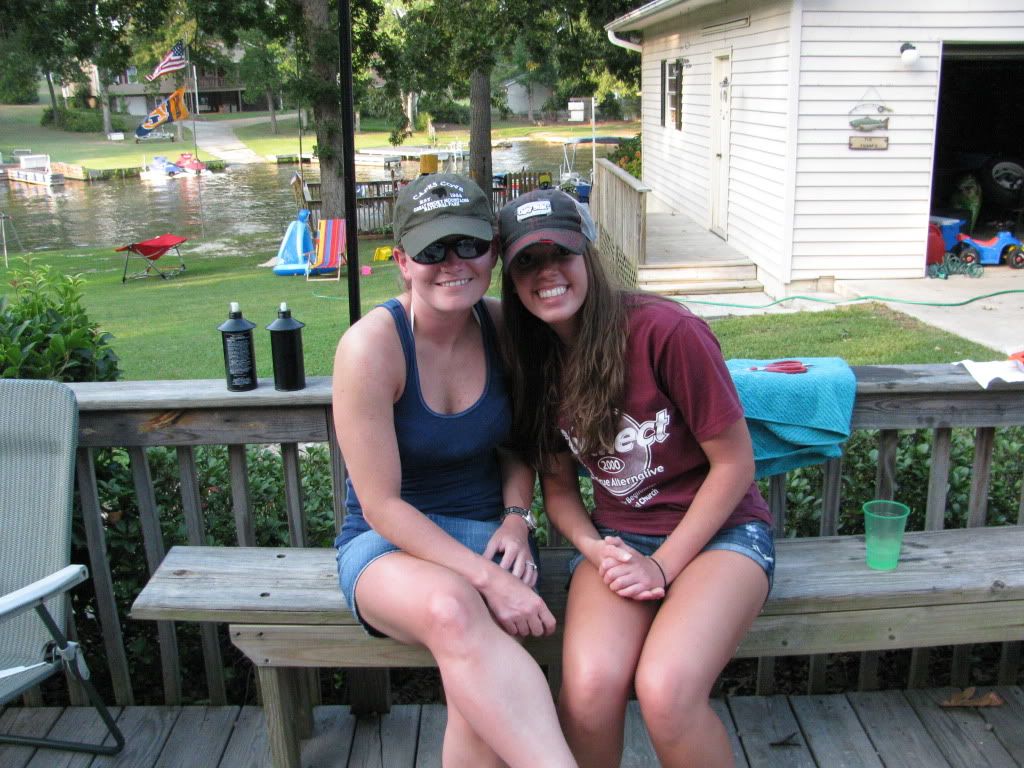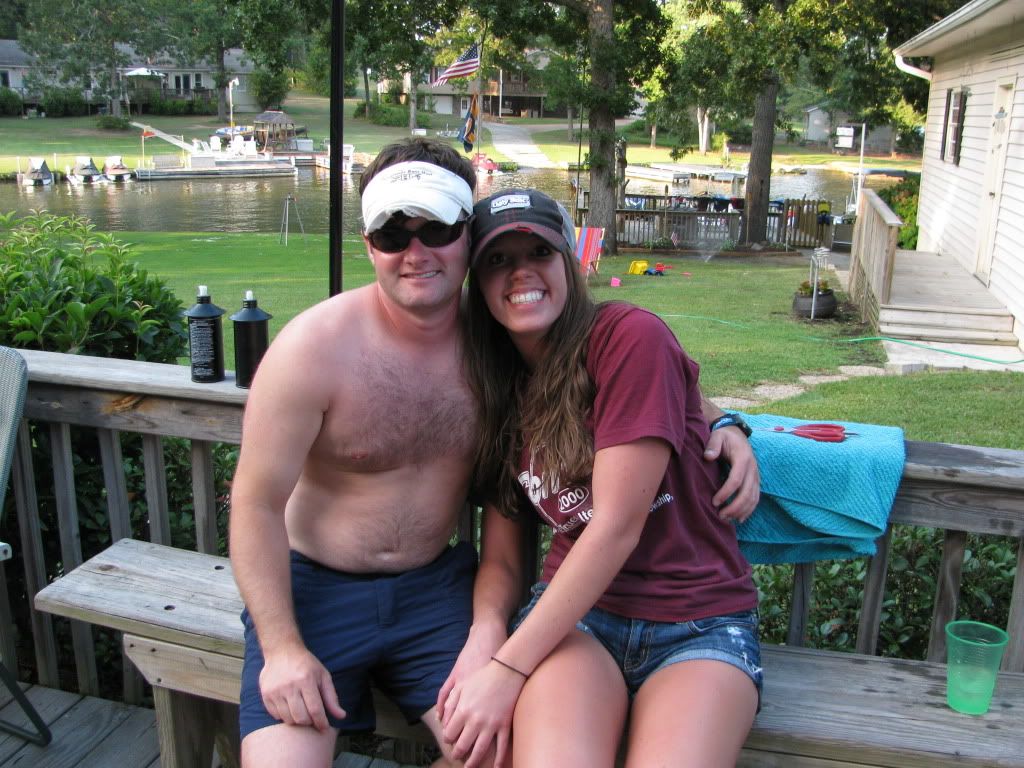 Due to all the tubing we did, Justin and I were incredibly sore when we woke up this morning. So we've just been laying around the house today. Next weekend Anderson and Lydia are coming to visit. Lydia will stay at my mom's but little man is going to be staying with Auntie M and Uncle Justin. I can't wait. I love spending a weekend with those kids :) I hope everyone has had an excellent holiday weekend!!