I honestly cannot remember the last time I checked something off my list. First off, how freaking stoked am I that so many people have joined me in the creation of the 101 List?!?!? My friends Tiffany, Stacey, and Allison have all created a 101 List and I've seen other people of their friends create one because they saw their list. It's amazing how fun things spread to us bloggers :)

Anyway, number 79 on my list of 101 things to do in 1,001 days was to clean out the third bedroom. This bedroom actually use to be a bedroom with a bed in it and everything. When Justin and I got engaged and starting having showers, we used this bedroom to store wedding related items. Here's what it use to look like: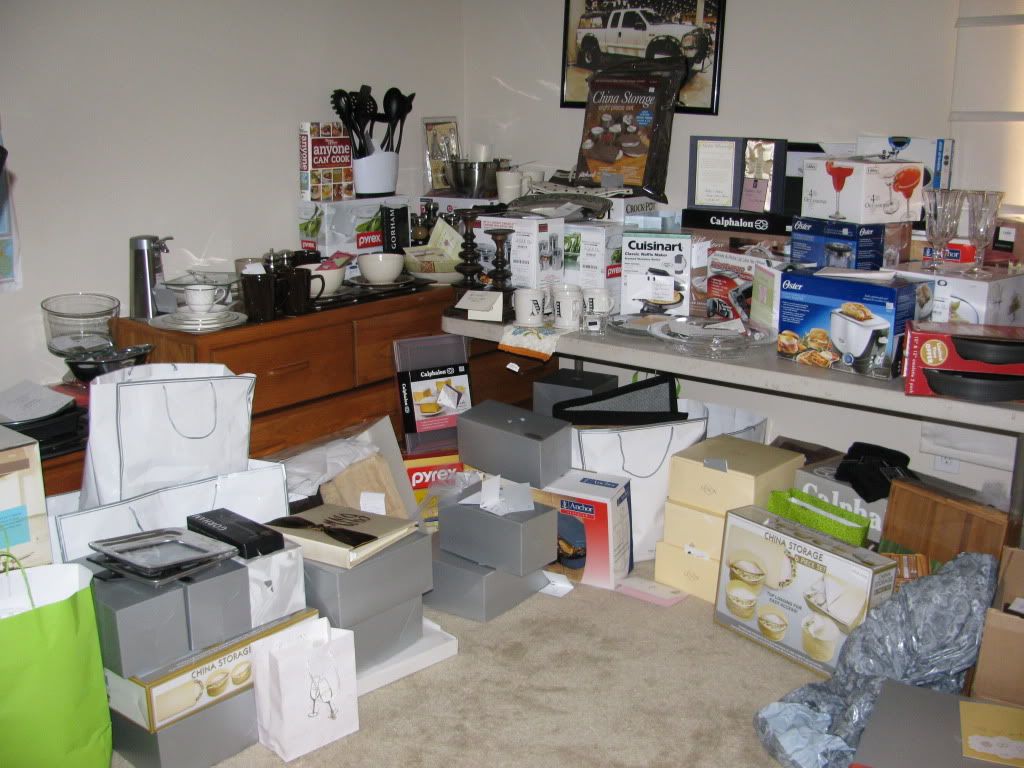 I have turned this room into my "P90X" room. This is where Melanie and I do our DVD's everyday!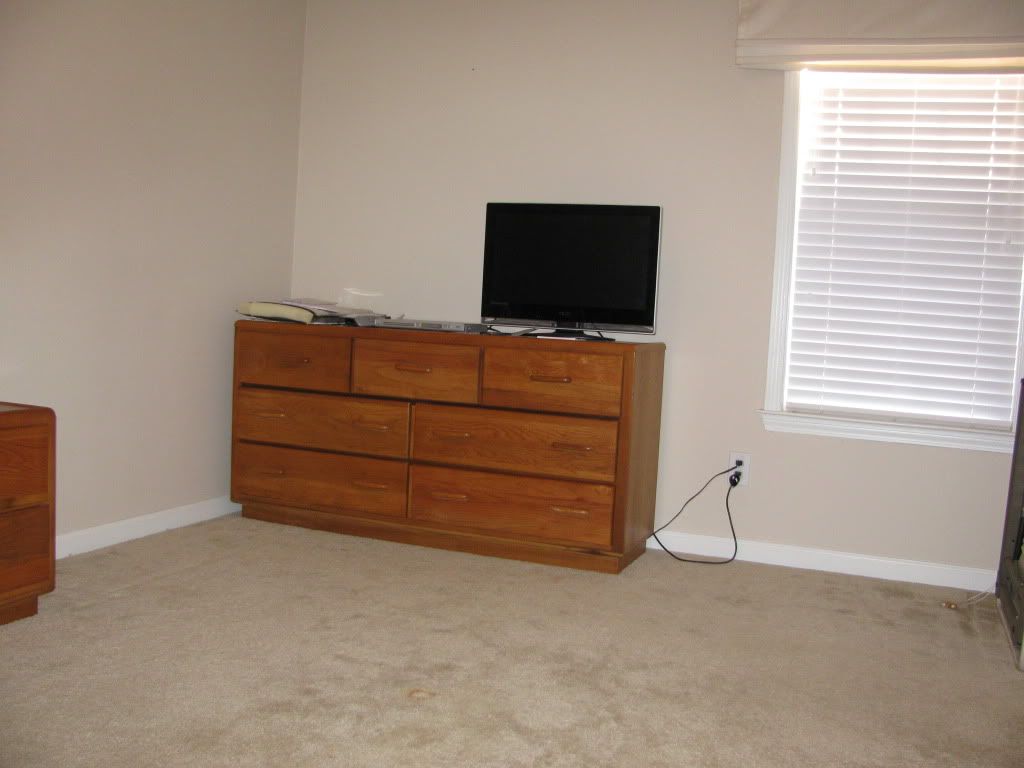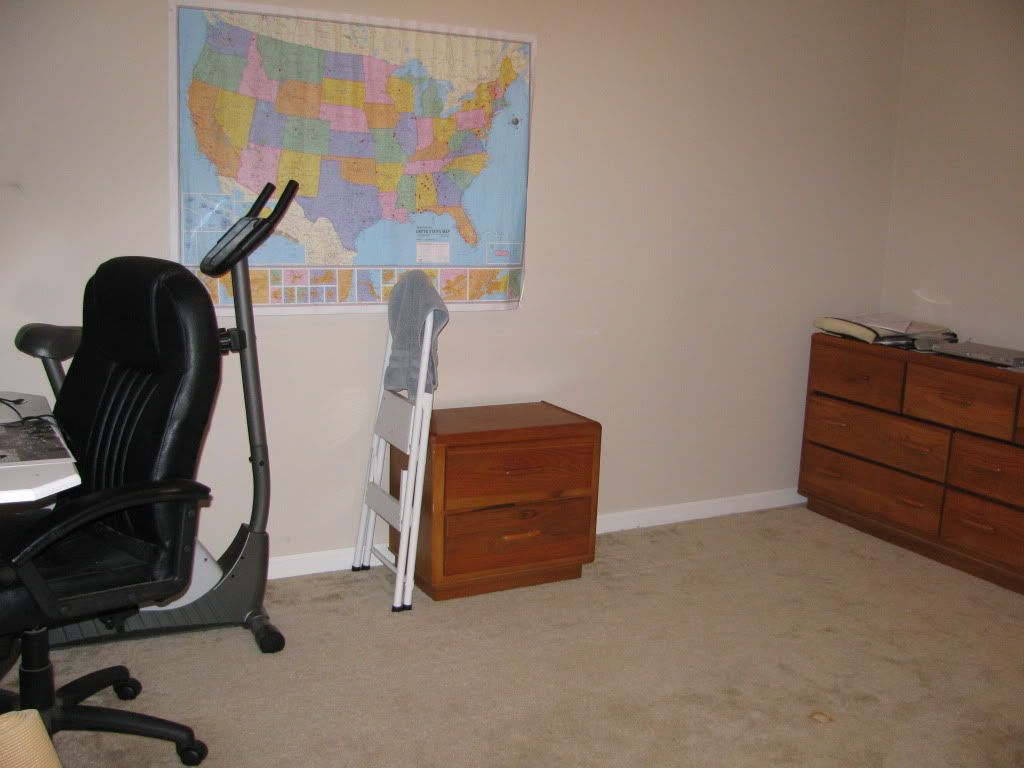 Just in case you're curious, the map is there because Justin uses it to keep up with his highpoints and his banks. The red stickers are banks that he audits and the blue stickers (thatyou can't really see) are the highpoints he's completed. When he finds out he's auditing a new bank, he'll come to the map and see where it is to see if it is within a good distance to either a national park or some fun mountain/highpoint.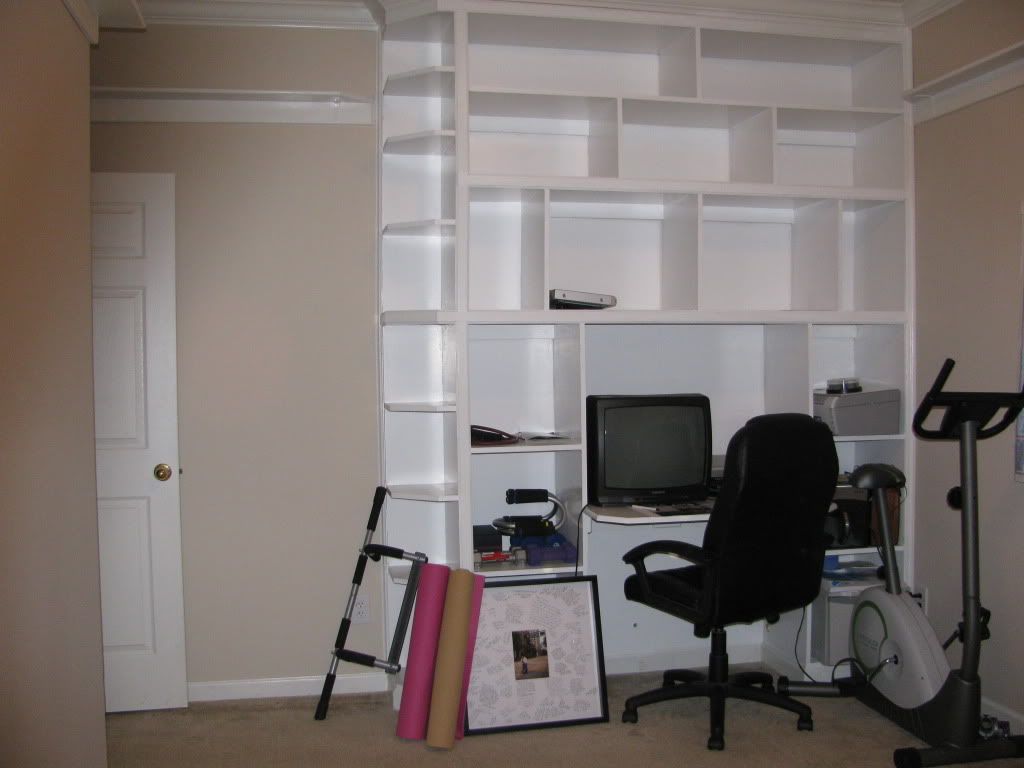 Let me just say that these shelves were STUFFED with random items and anyone that has ever been to our house (pre-P90) would agree. It took forever to clean all those out!!!! I heart this room now :)