I completely missed last Friday's flashback, but to be honest, I don't think I'll be doing it every Friday because I'll run out of flashbacks!! I was running through old pictures again and found a few from my sisters wedding (Jennifer's). Jennifer married Jeff Cowley on September 8, 2007 (9-8-07). They got married at Reid Chapel and the reception was at the Wynfrey Hotel. It was a beautiful day! We had a brunch at my mom's house with the bridesmaids that morning and got ready at her house (that's where I got the idea to do it at my wedding) and then headed to the chapel to get dressed. Jen's favorite color is purple, so that was the dominant color in the wedding! Here's a recap in pics: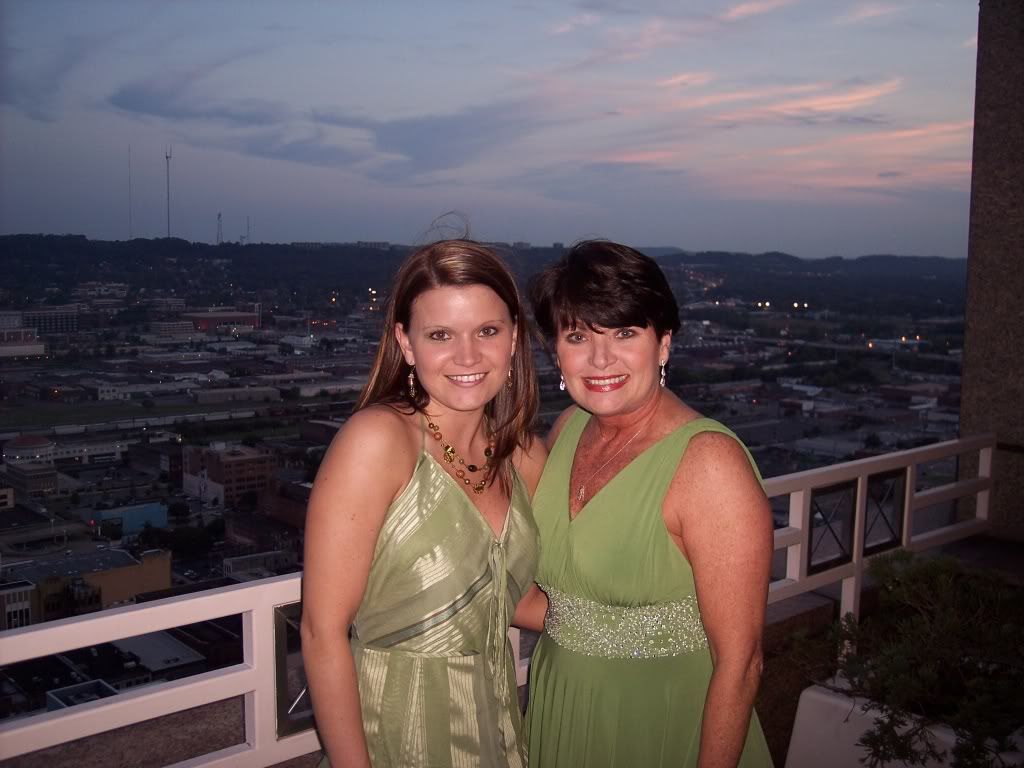 This was at their rehearsal dinner, which was at the Summit Club. Very nice dinner!!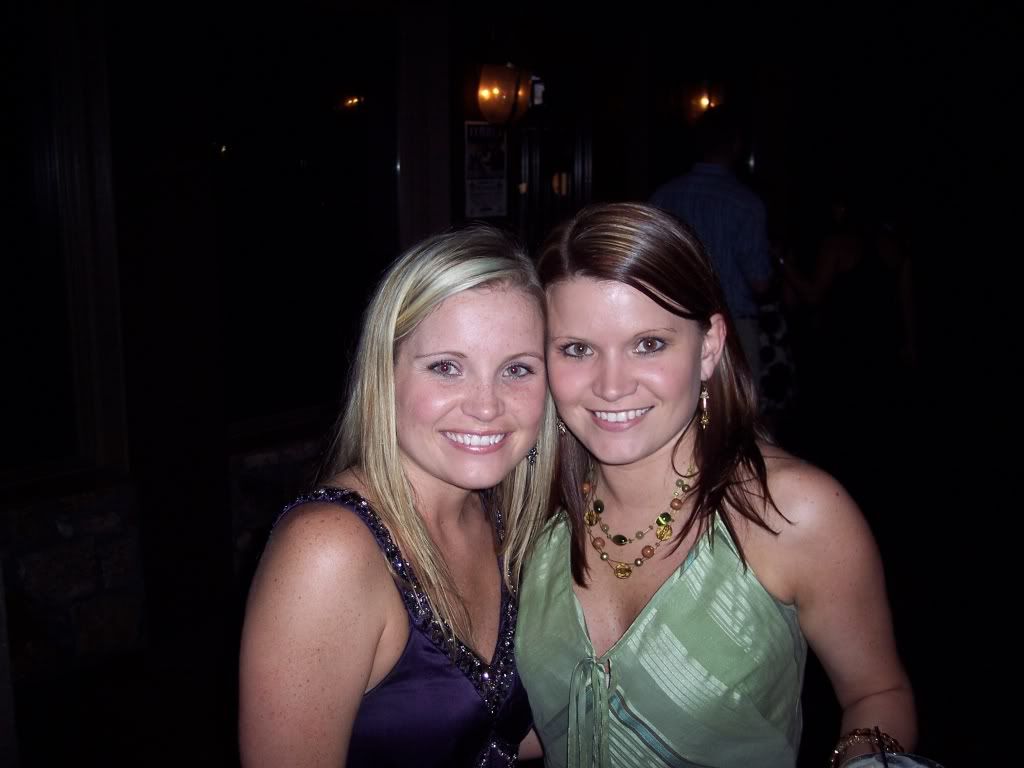 This is Jen and I at Barking Kudu. A few of us went out to have one last celebration after the rehearsal and before her big day!




The three sisters the next morning, getting ready!




Isn't she pretty!?!?!?!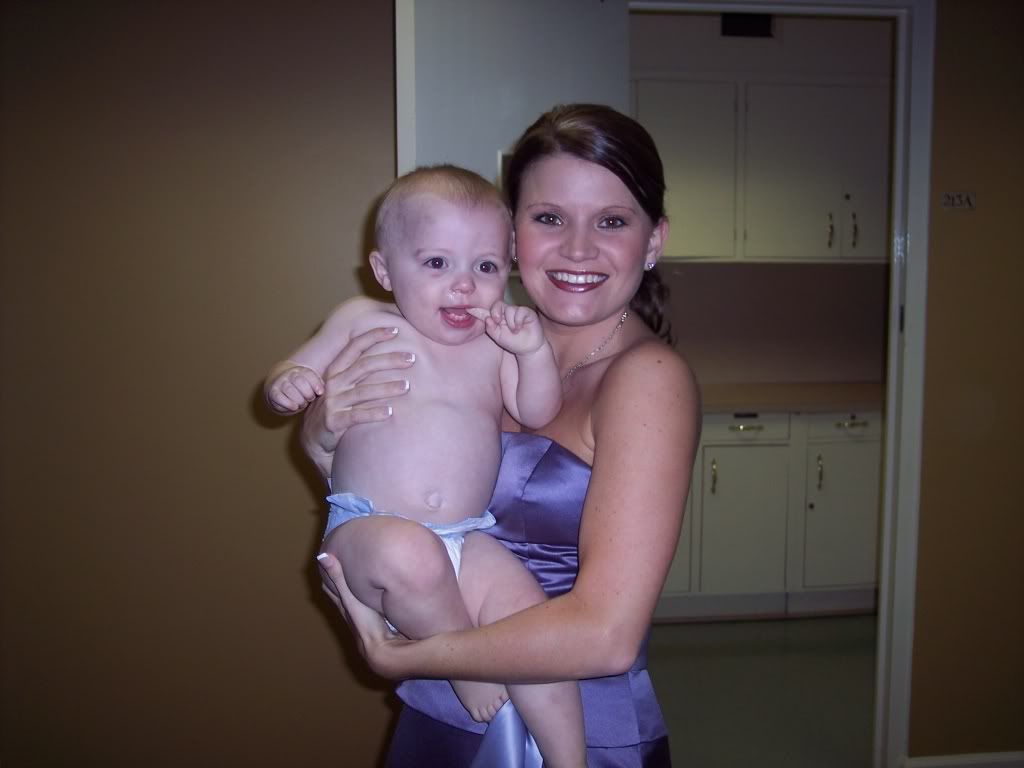 Look how small Anderson is!!!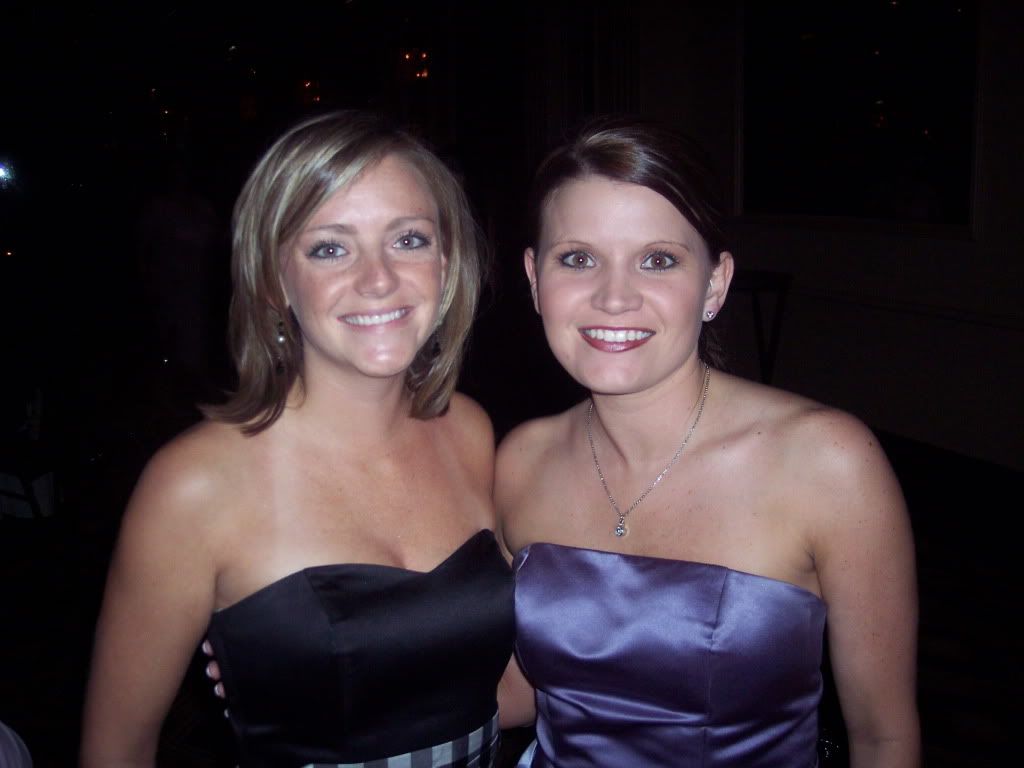 Me and Lindsey Limbaugh (she was Lindsey Owens then)




Me and the other sis having a good ole time on the dance floor!

It was a fun night and I miss my sister :( She lives in Tampa, FL, but I'm sure most of the readers knew that :) Hope everyone has a wonderful weekend!!!!