I have so much to blog about and haven't had time to do it!! For starters, Lindsey and Justin got married this past weekend! It was such a blast and the reception was AMAZING! My mom and Mike came as well as Justin. I got to see some old friends that I haven't seen in years and we had such a great time! Here's some pics: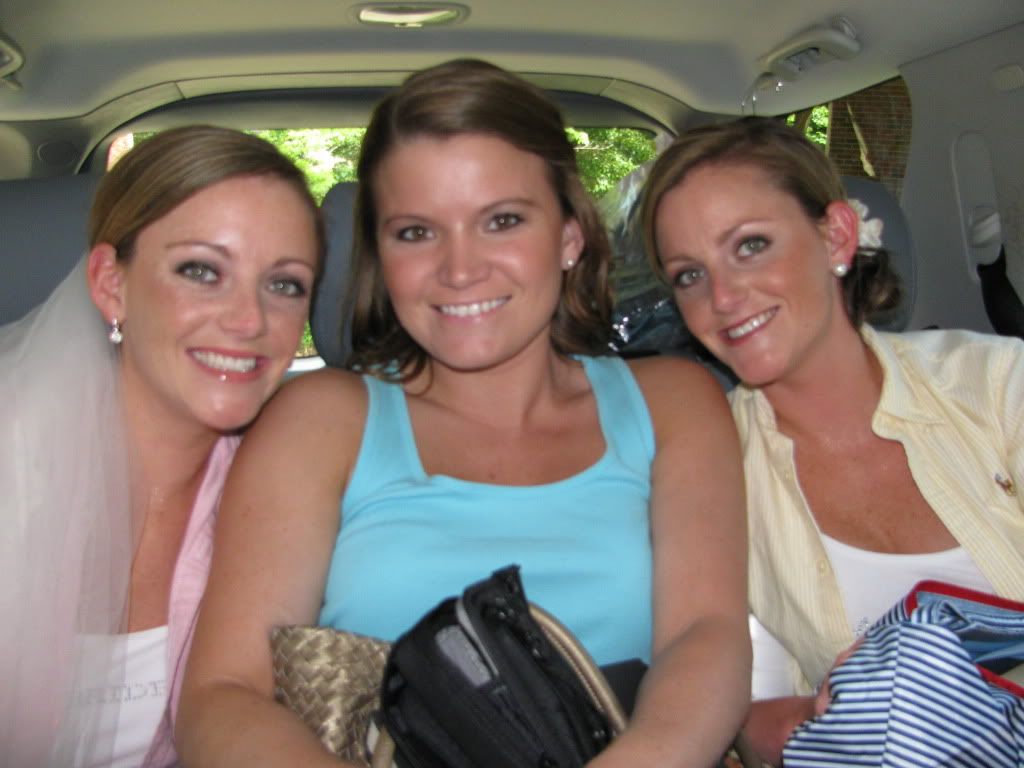 This is me and the bride and the bride's twin sister leaving their house to head to the church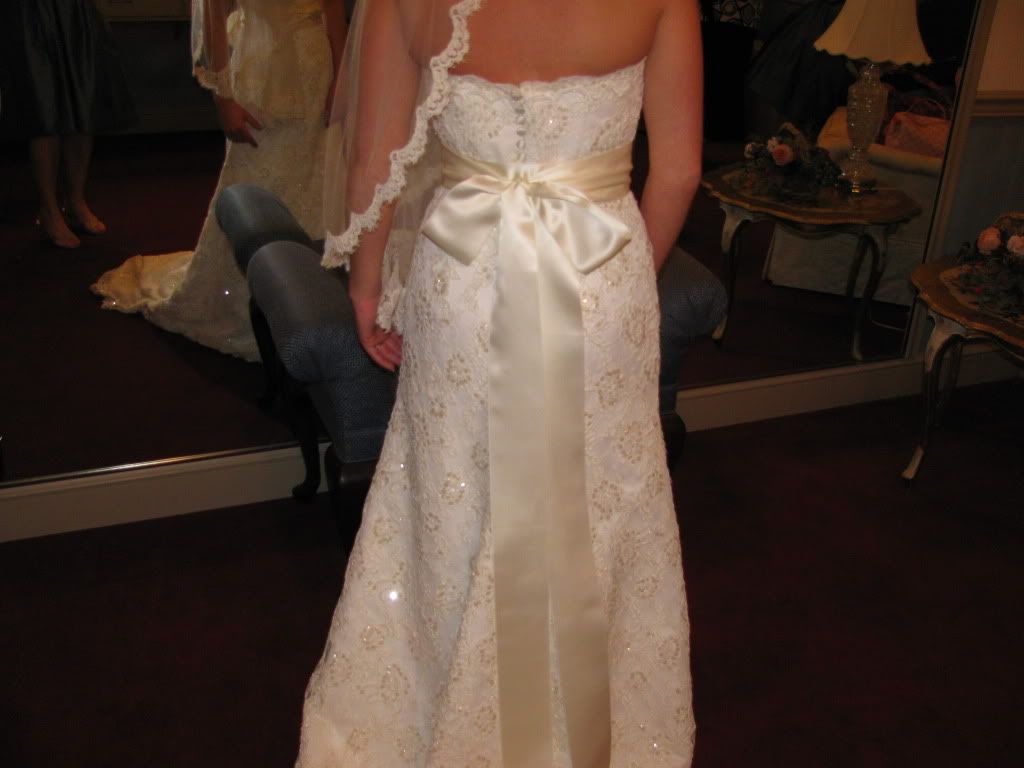 The back of Lindsey's BEAUTIFUL dress!!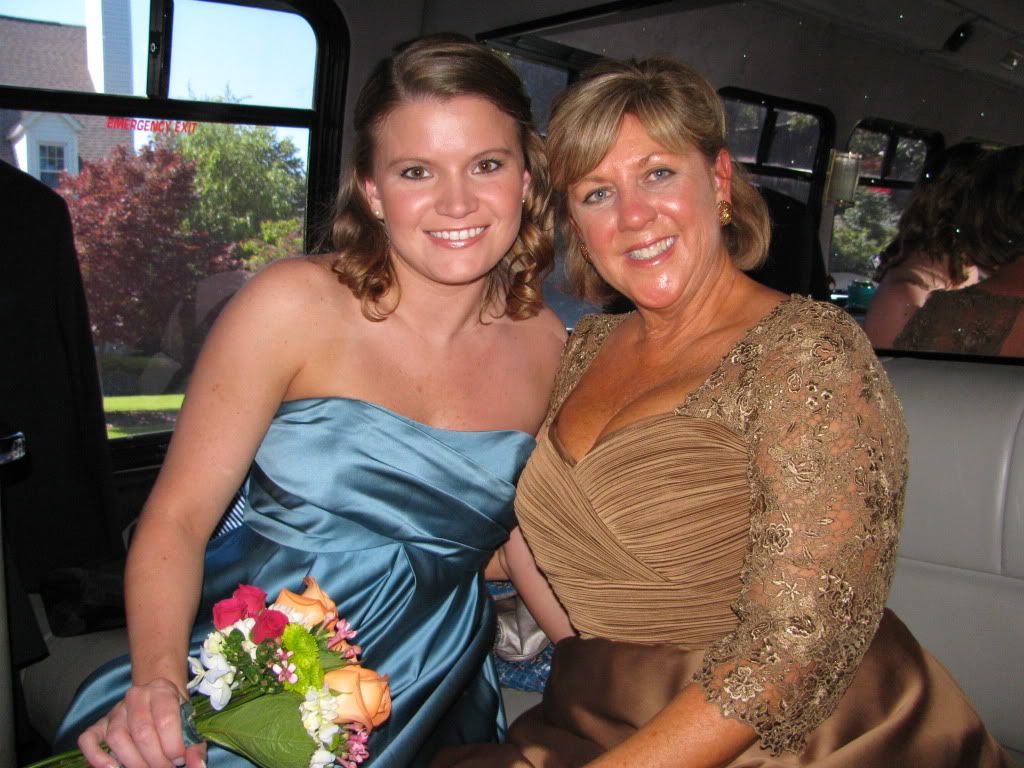 Me and the mother of the bride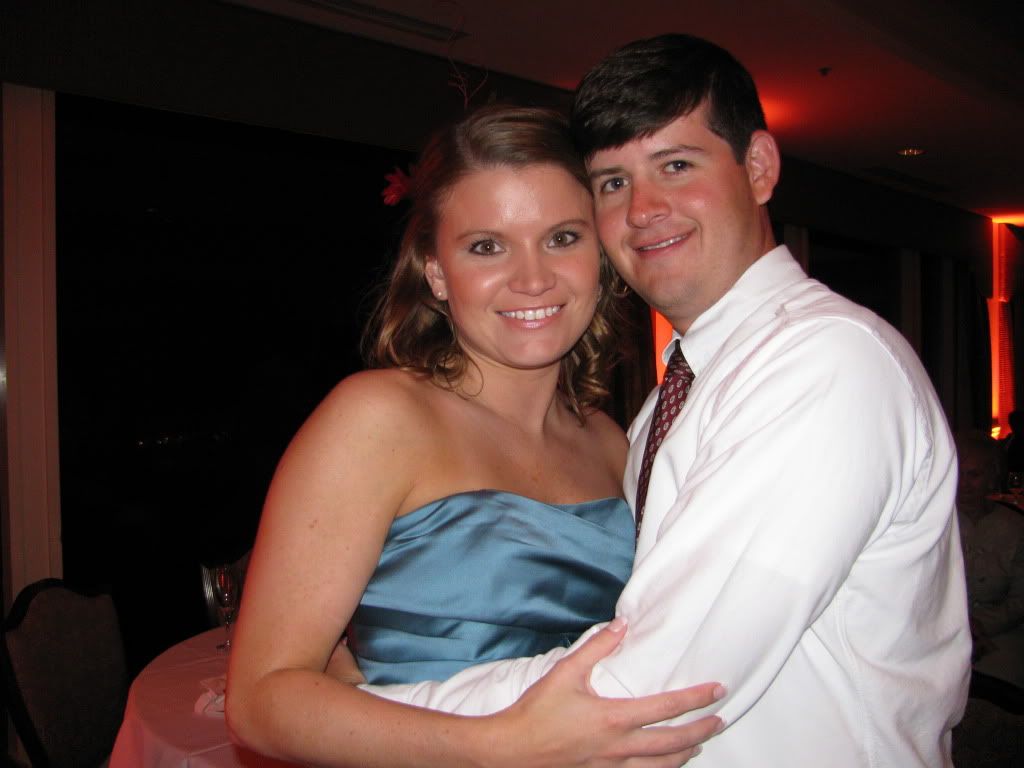 Justin and I at the reception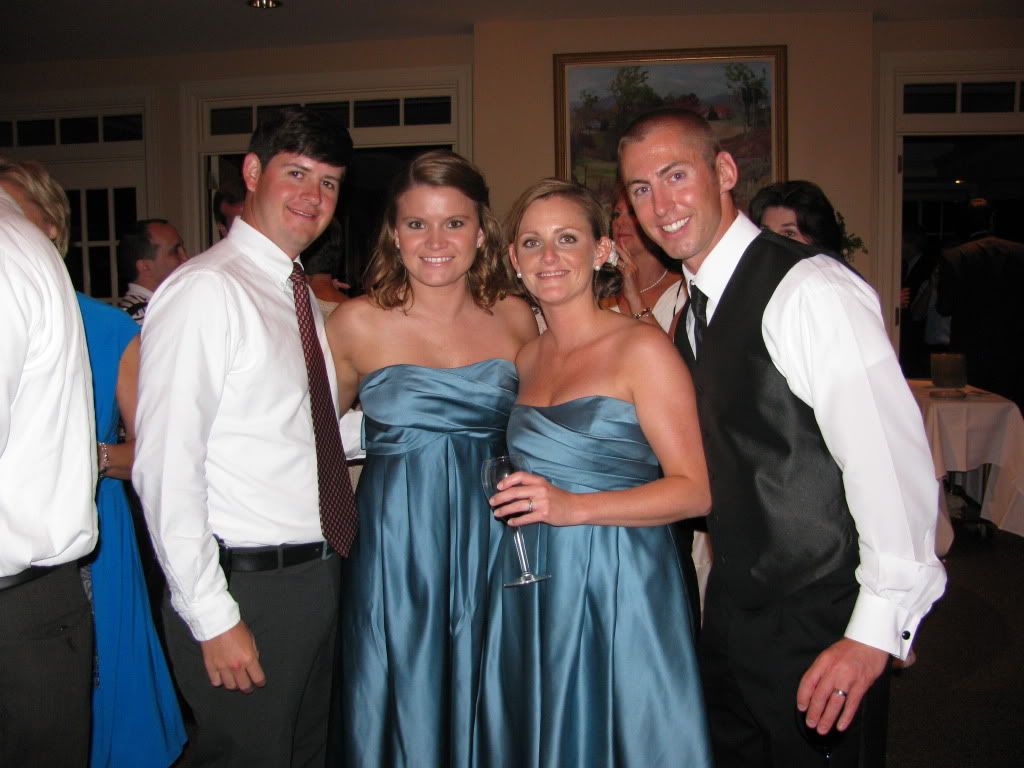 Justin and I with Lauren and her husband Garrett. We desperately wish these two lived here. They run races like Justin and I do and Garrett likes hiking and climbing mountains too!




Mr. and Mrs. Limbaugh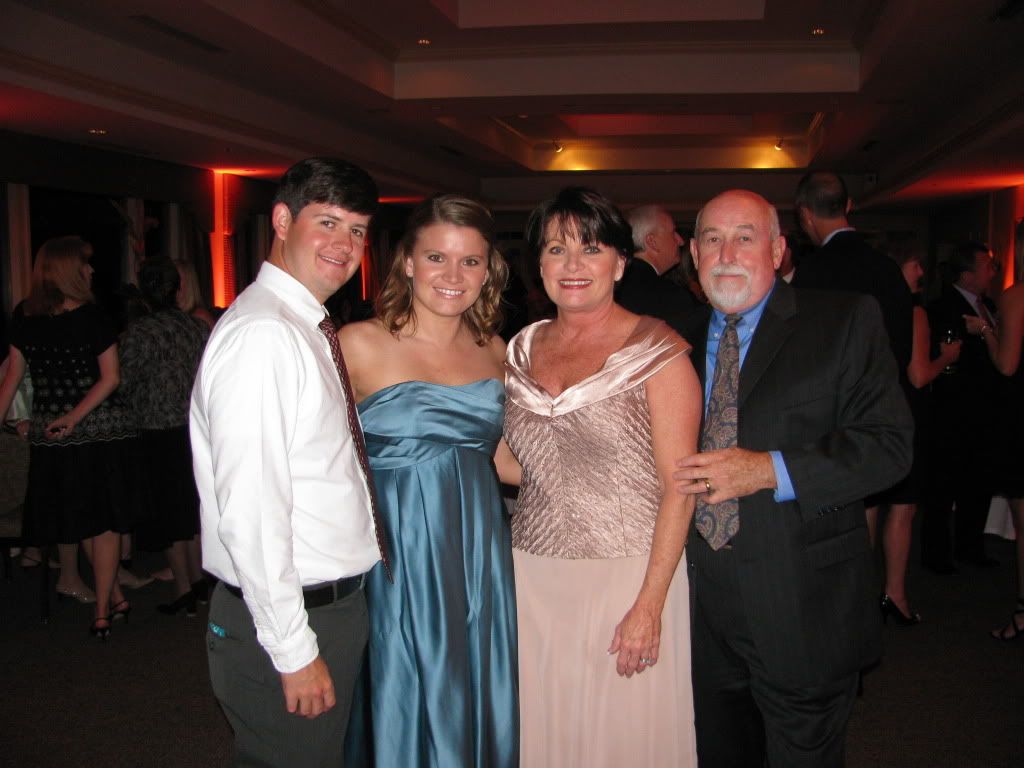 Me and Justin with Mom and Mike at the reception

The very next day was my own bridal tea hosted by some wonderful ladies at St. Mark United Methodist. It was such a gorgeous day and we had an amazing turnout! It was slightly awkward for me a little bit since I definitely didn't know most of the people that were there, but everyone was so sweet and kind and I heard tons of stories about Justin when he was a kid that are actually pretty funny. Here's some pics from that: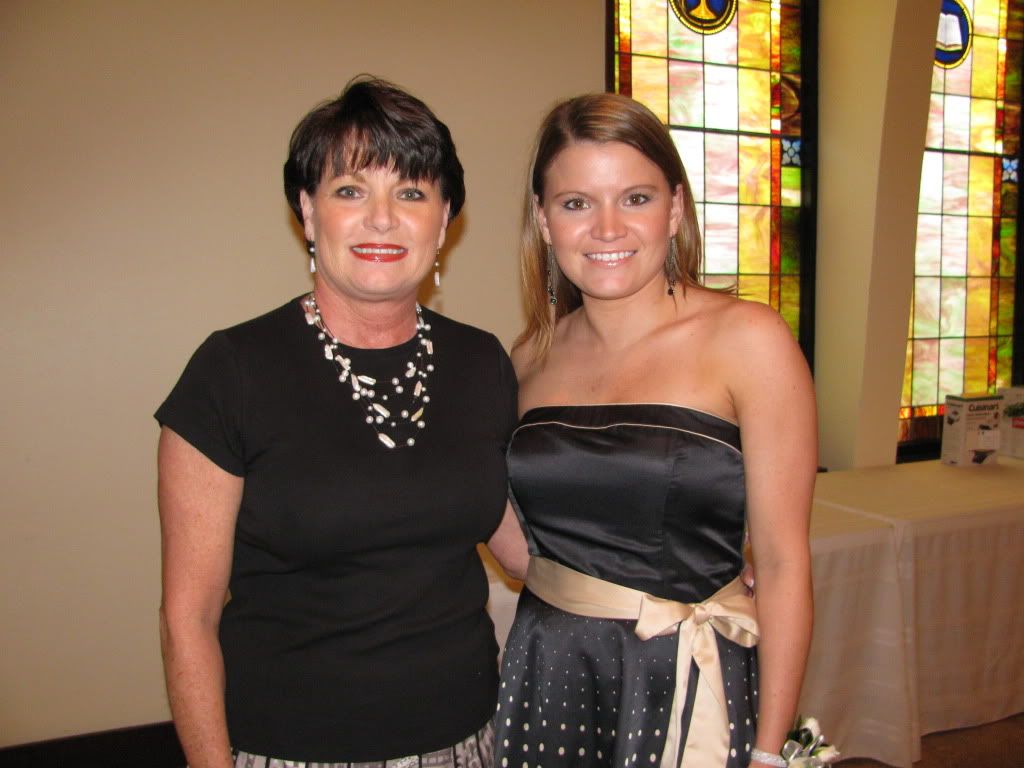 Me and mom




Me with my mom (left) and Justin's mom (right) who, I've been told by several people, actually look very much alike. I sort of see it, not really though.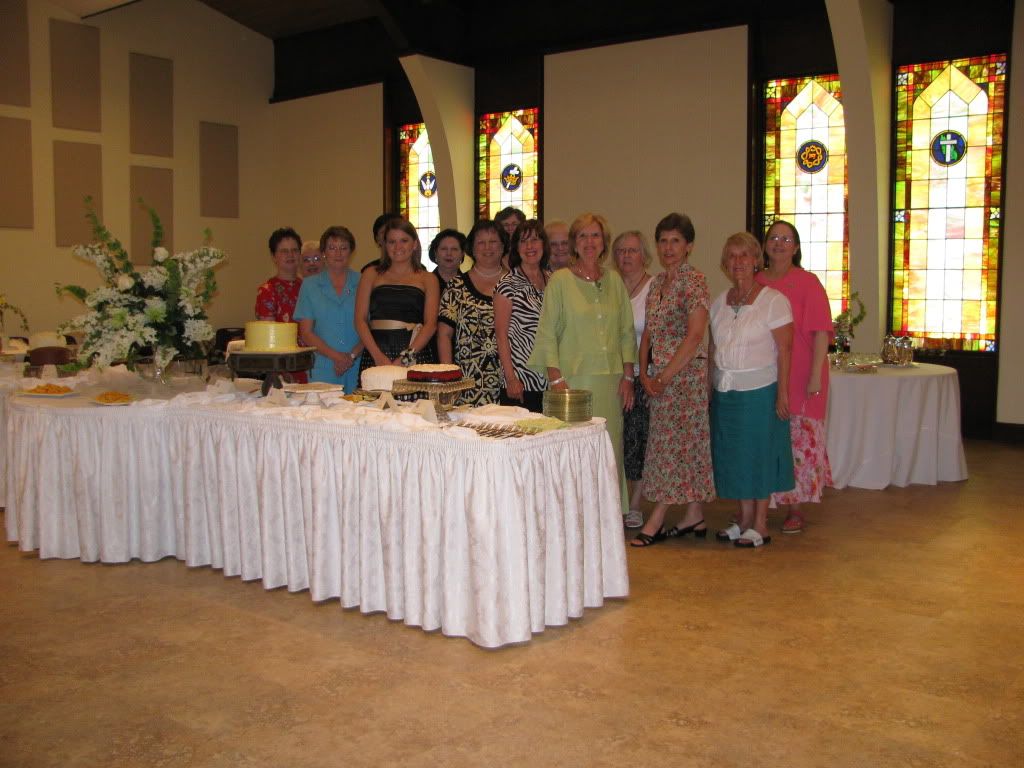 These are some of the hosts of the tea. A couple weren't there yet or were in the kitchen. It's really hard to pull together women that are on a mission :)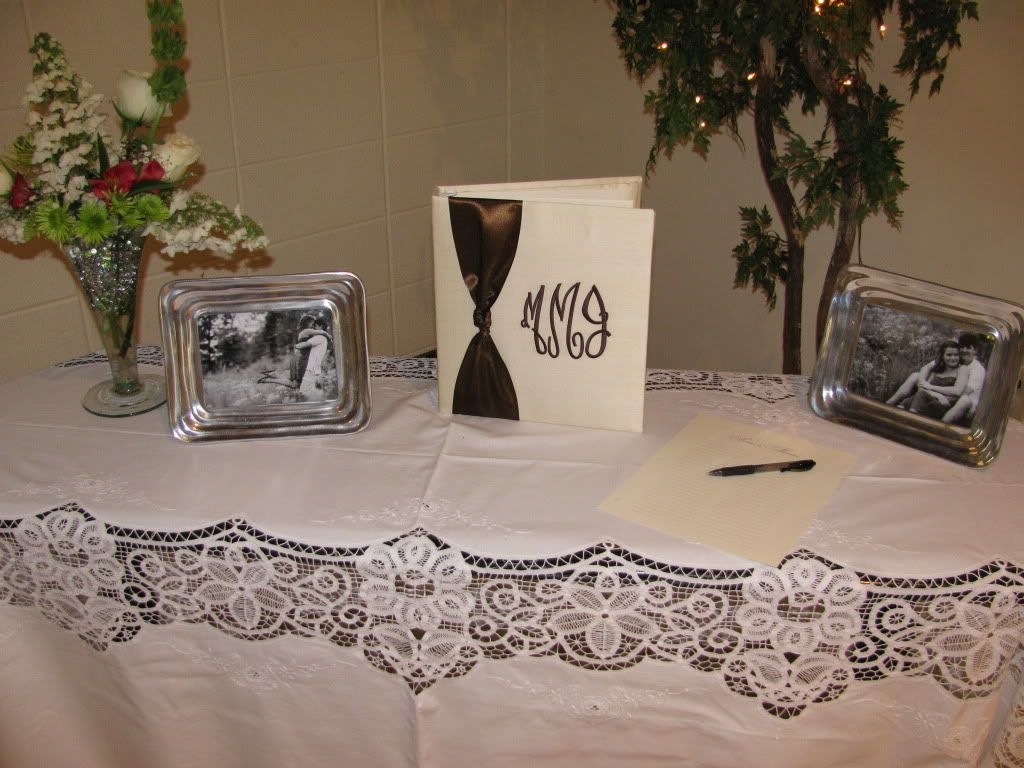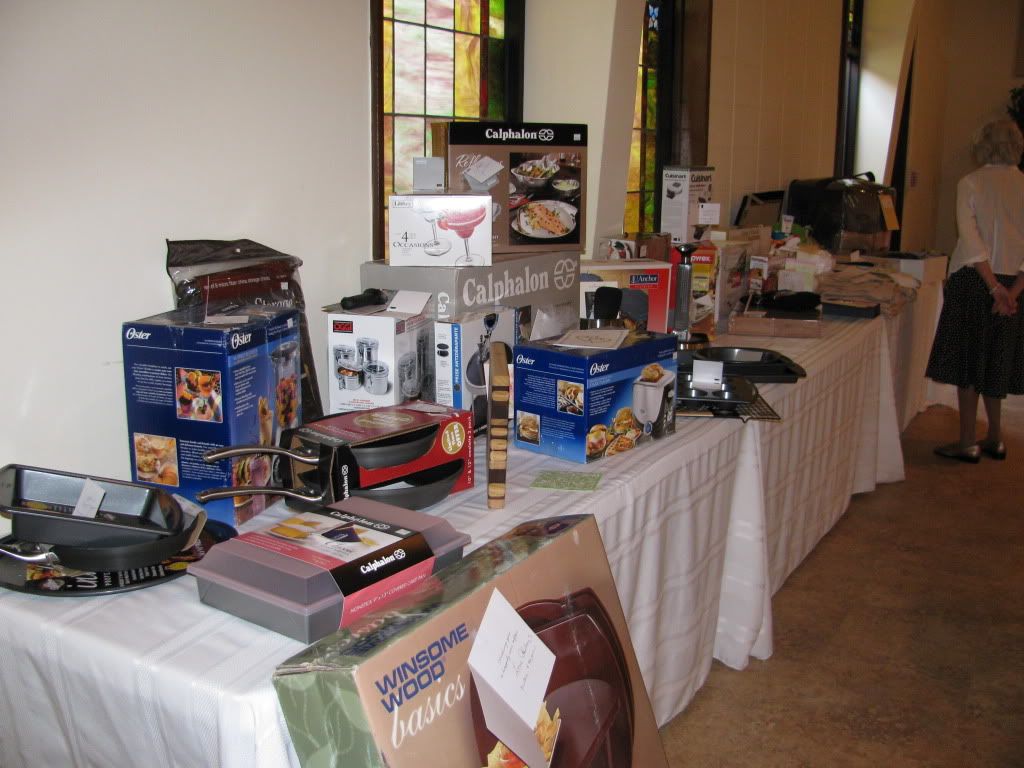 Some decorations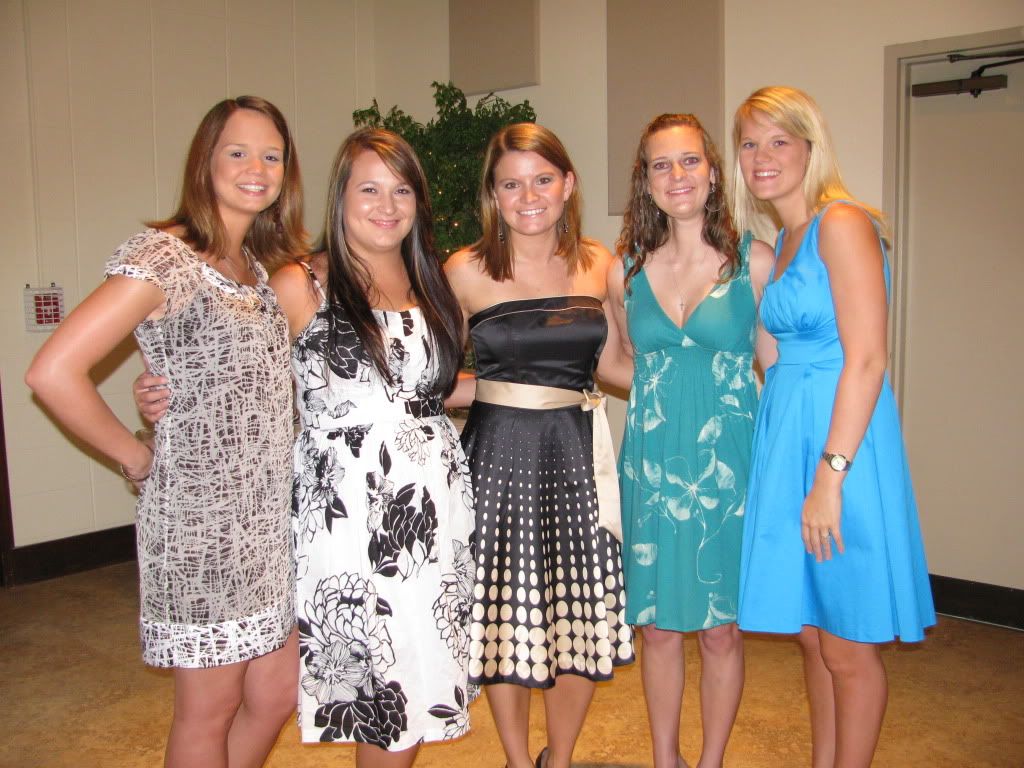 These are my college friends. Ashley Matherson (far left), Cristina Tooley (2nd from right) and Allyson Madinger (far right) were my roommates in college. Carina (to the left of me) is a bridesmaid.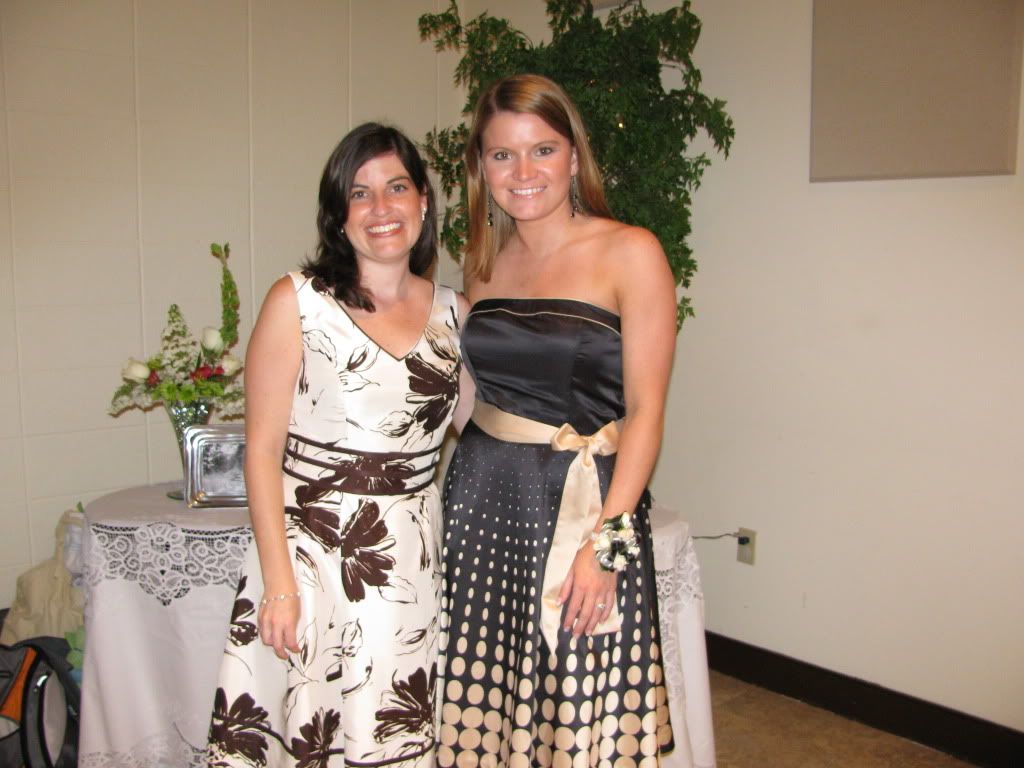 Me and my future sis in law!




This is our brick that is in the courtyard at the church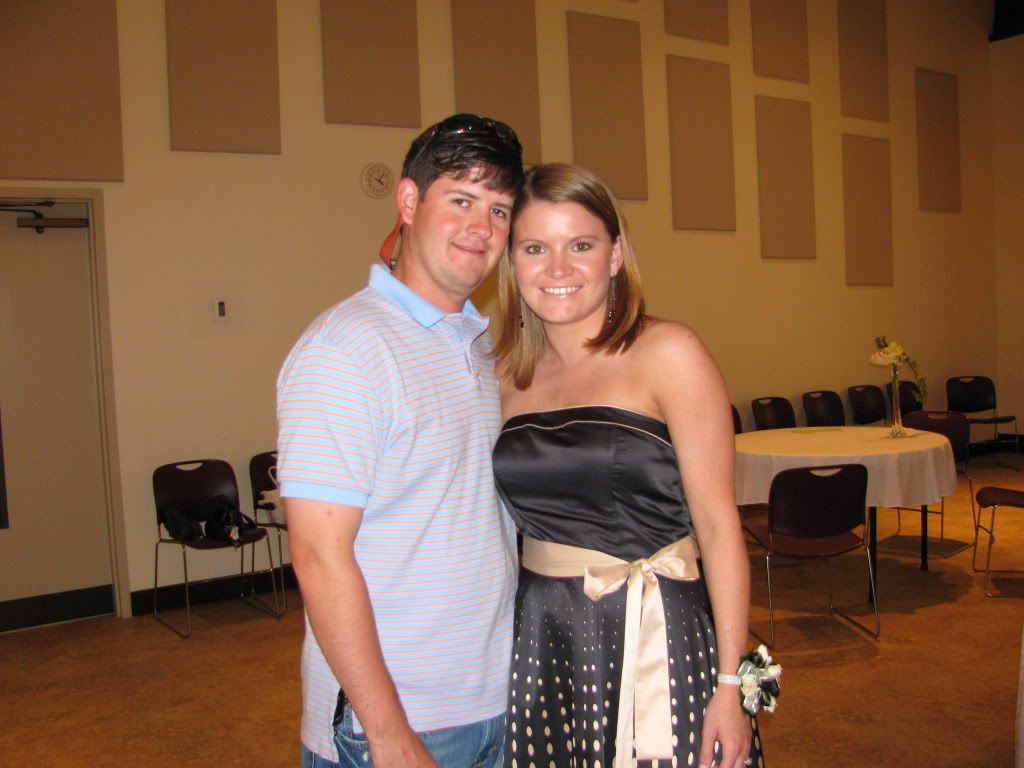 Justin came to help me bring all the gifts home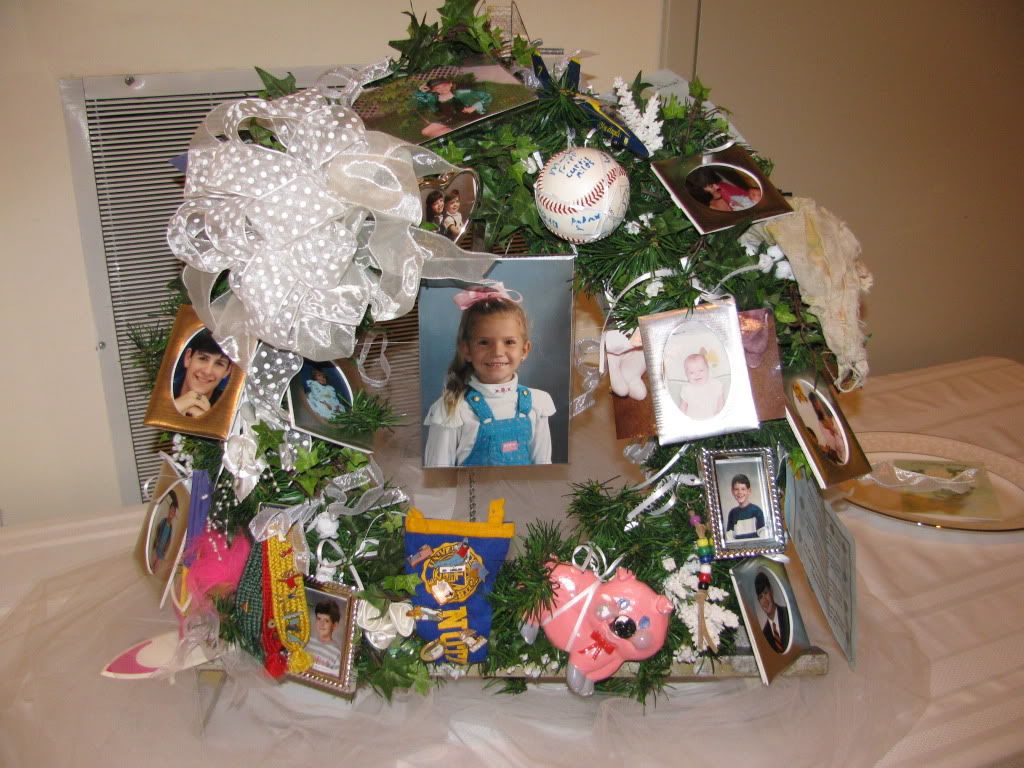 This is a memory wreath that one of the hostesses made for us. Such a cute idea!!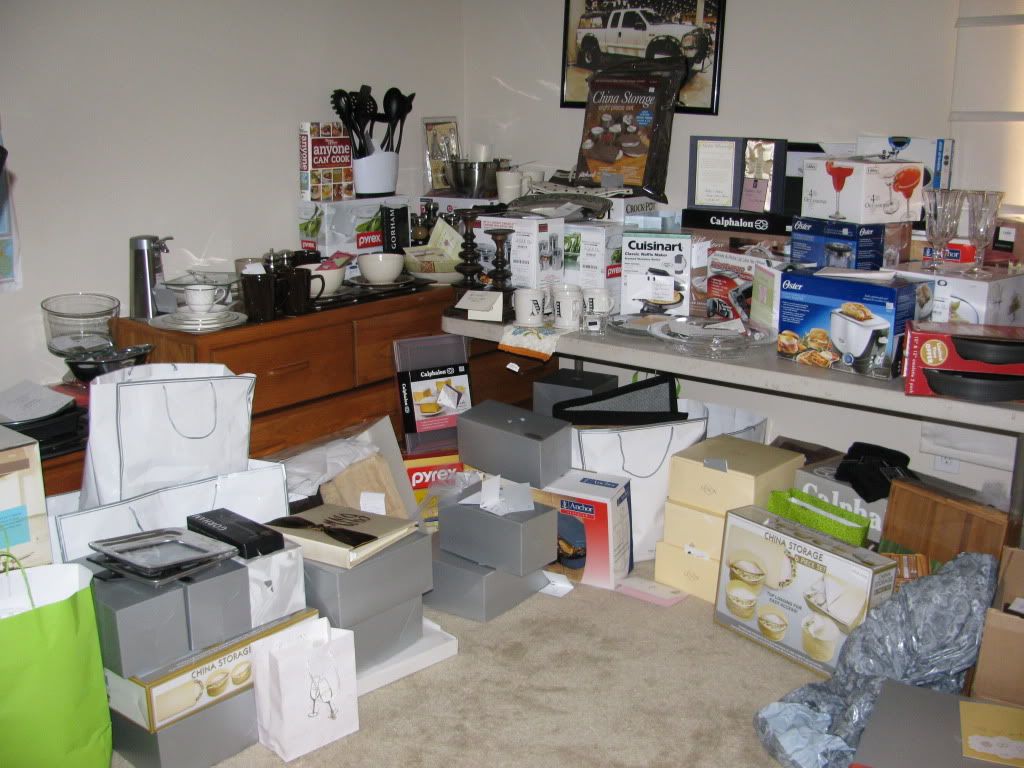 And this is our incredibly overcrowded third bedroom. I've cleaned it up a bit since I took this pic. I took all the gifts out of those boxes and now everything is displayed.

I only have one prayer request today. A girl I work with is going through a hard time because her mom was in the ICU in Cullman and is being rushed to Brookwood in Birmingham. They think it has something to do with her heart lining. Please keep her and her mother in your prayers today.

Up next.....



SIX FLAGS FOR MY BACHELORETTE PARTY THIS WEEKEND!!!