A couple of days ago, I was at work and working a little late. Around 6:30pm I took a break and looked on facebook and saw that Justin made a status update. I'm always intrigued by his status updates because he very rarely gets on facebook and makes any. His status said that he had booked our flights to Africa! I love each time we take another step forward in this process. Another step is coming this weekend when we mail in our already filled out applications and deposits to International Mountain Guides, the company we chose to take us on the climb of Kilimanjaro and the safari in the Serengeti.

There is one form that we don't have to fill out until later, which is the physician's form. We have to go to a doctor and get the doctor to say that we're physically fit to climb the mountain along with getting shots for yellow fever and malaria. I can't wait to see how Justin does at the doctor. I've never seen someone so scared of needles or doctors in general in my entire life!

Strangely enough, Justin and I are on seperate flights within the US before going to Amsterdam. I am flying from Bham to Atlanta, then Atlanta to Detroit while Justin flies directly to Detroit. We had to do this in order to use miles for my ticket and for Justin to use his upgrade certificate for him to have first class to Amsterdam. And we do have the exact same seats that we had going to Hawaii. I remember enjoying those seats so much on that plane that 8 hours flew by and before we knew it we were there! I leave at 9am on December 17 and Justin leaves around 11am, but we meet in Detroit within minutes of eachother. Our flight from Detroit to Amsterdam is overnight (thank God) and we'll be in Amsterdam at 8am the next morning. We haven't booked our hotel in Amsterdam yet, but we've been looking into which one we want. There are two that we really like. They are....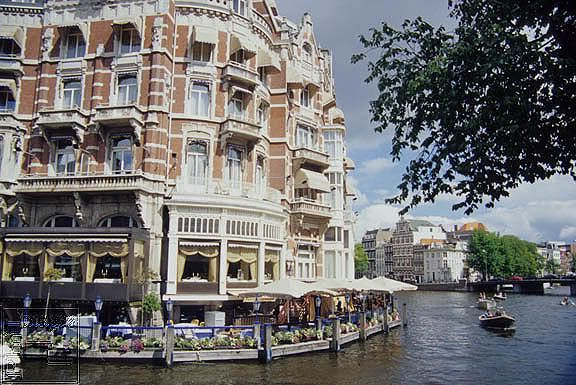 Hotel De l'Europe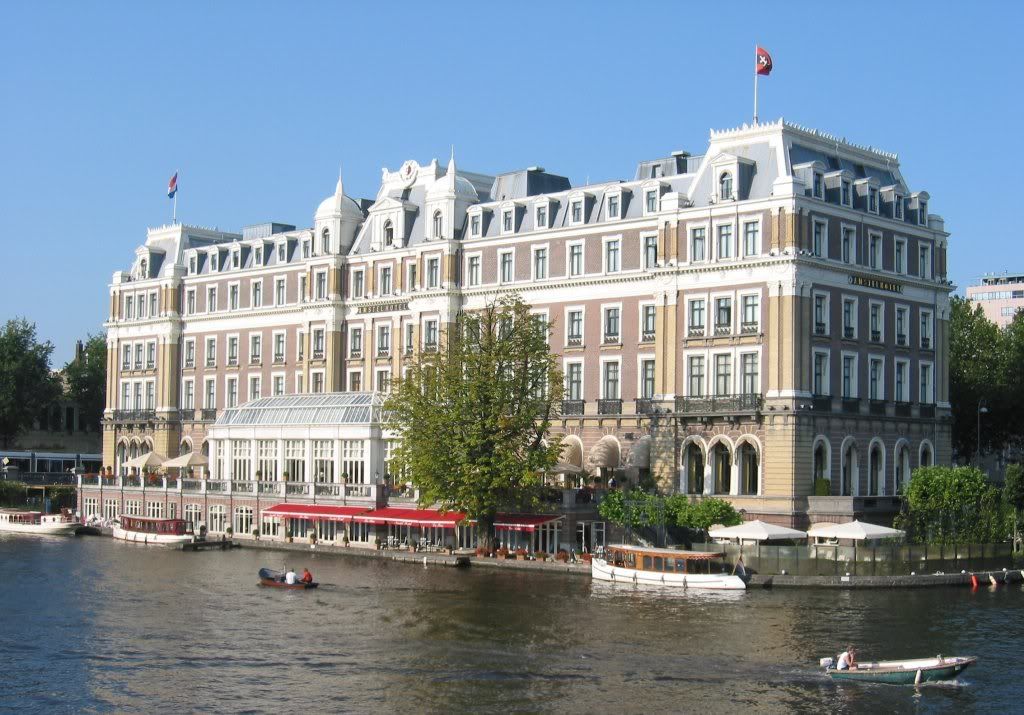 And the Hotel InterContinental Amstel

Of course I'm sure these options will change in the coming months, but we saw these two out of the same book we used to book our hotel in Hawaii.

IMG had this video on their website of a climb they did a while back. It's pretty much in a nutshell what Justin and I will be doing and where we'll be going. It even shows the couple making the video in Amsterdam ;) We will see all the same stuff you see in this video including the towns they go through, the hotel in Moshi (which is where we're staying..."hotel" is a loose term for it though), and even the wicked awesome Kilimanjaro song at the end sung by the porters. Can't wait!!! The numbers and names on the screen that come up frequently are the location on the mountain and how many feet that place is at. The mountain is a whopping 19,340 feet tall, only 9,689 feet shorter than Everest :)