So come to find out, I was right about the trip being to Acadia National Park in Bar Harbor, Maine. Justin lied to my face....sneaky sneaky. He has profusely apologized for lying ever since he told me where we were going. The weather wasn't really cooperating with us on Saturday. It was the deepest fog I have ever seen and you really couldn't see further than 20 feet in front of you. We woke up at about 5am on Saturday morning (this was after getting to the hotel and going to sleep after midnight so we barely got 4 and a half hours of sleep Friday night) to drive the 20 miles to Acadia in hopes of getting there in time for the high tide to come in. We went to a place called Thunder Hole and if you go right at high tide, you can see walls of water crashing on the rocks of up to 40 feet!!!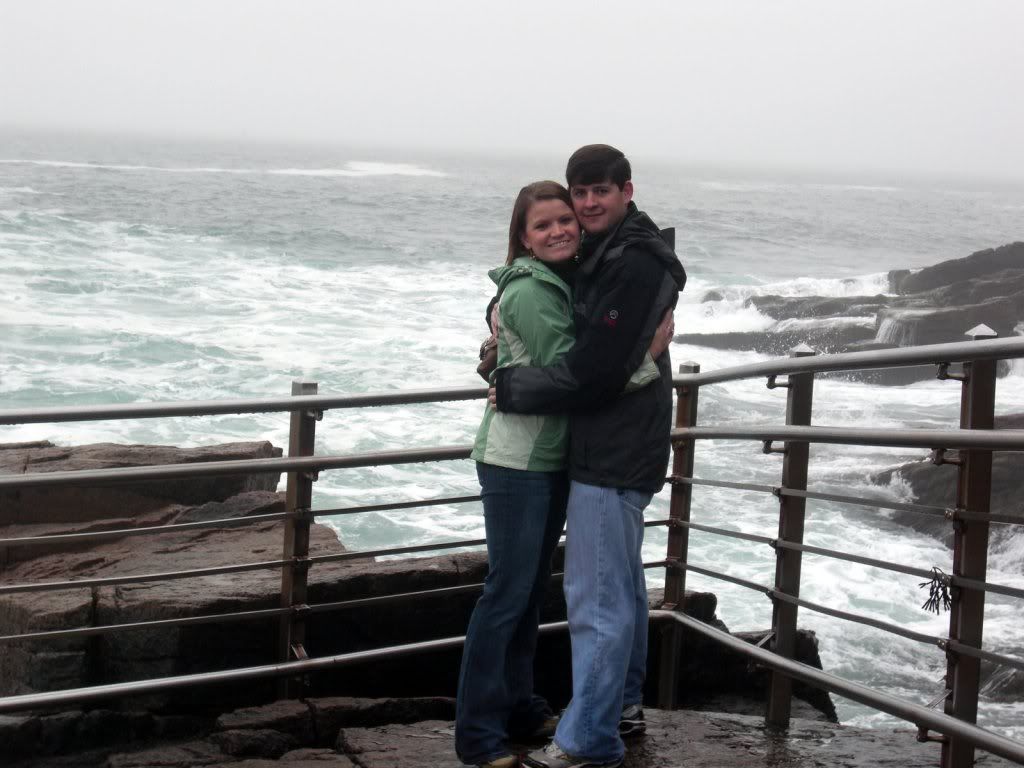 This is us at Thunder Hole. We saw the crashing and lots of water, but never made it in time to see something as big as 40 feet. We did however take a funny video. Make sure to watch it all the way to the end:



We enjoyed our time in Acadia, but after a whole day of not being able to see much because of the layer of fog, we decided that we would come back to Acadia on Sunday to see if the weather was better.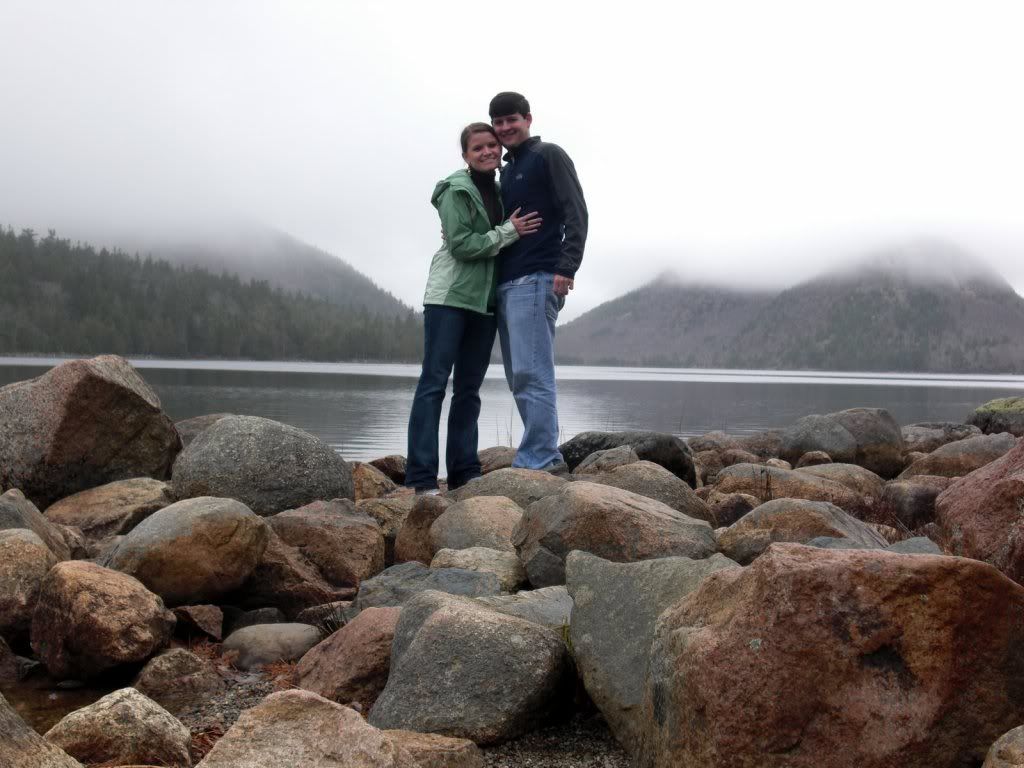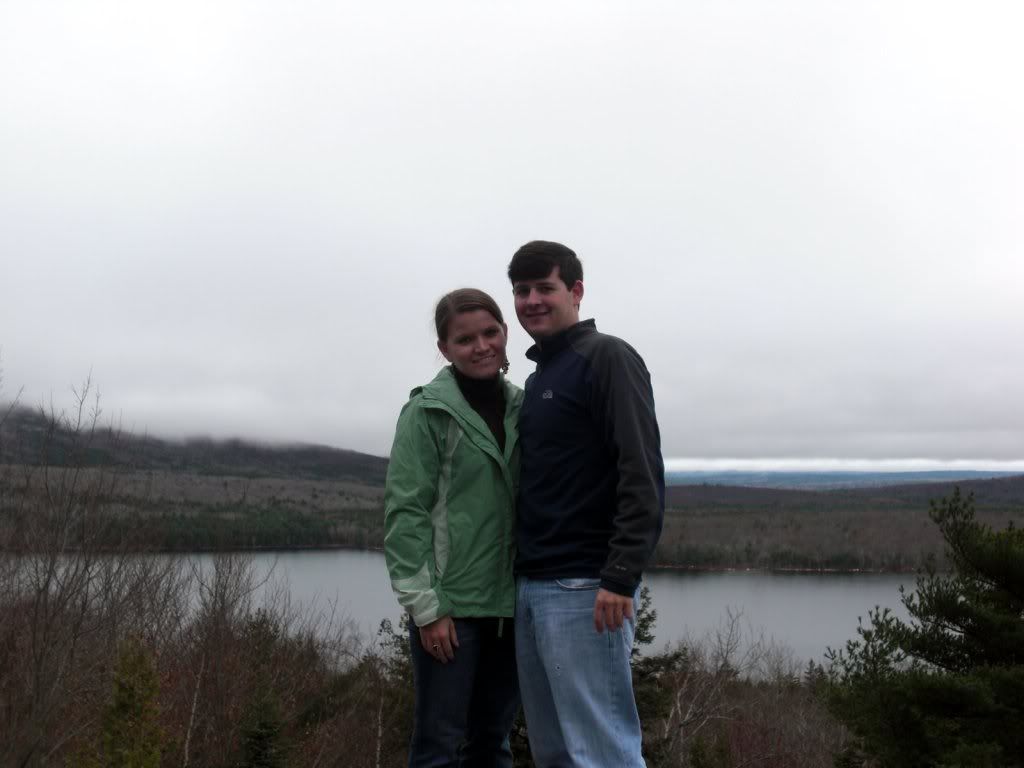 This is us at a place called Bubble Pond. You can see the fog in the background and imagine how hard it was to see the sites with that all over the park! And in case anyone is wondering how on earth we got so many pictures together, it is because we had a small tripod that can be clamped to pretty much anything.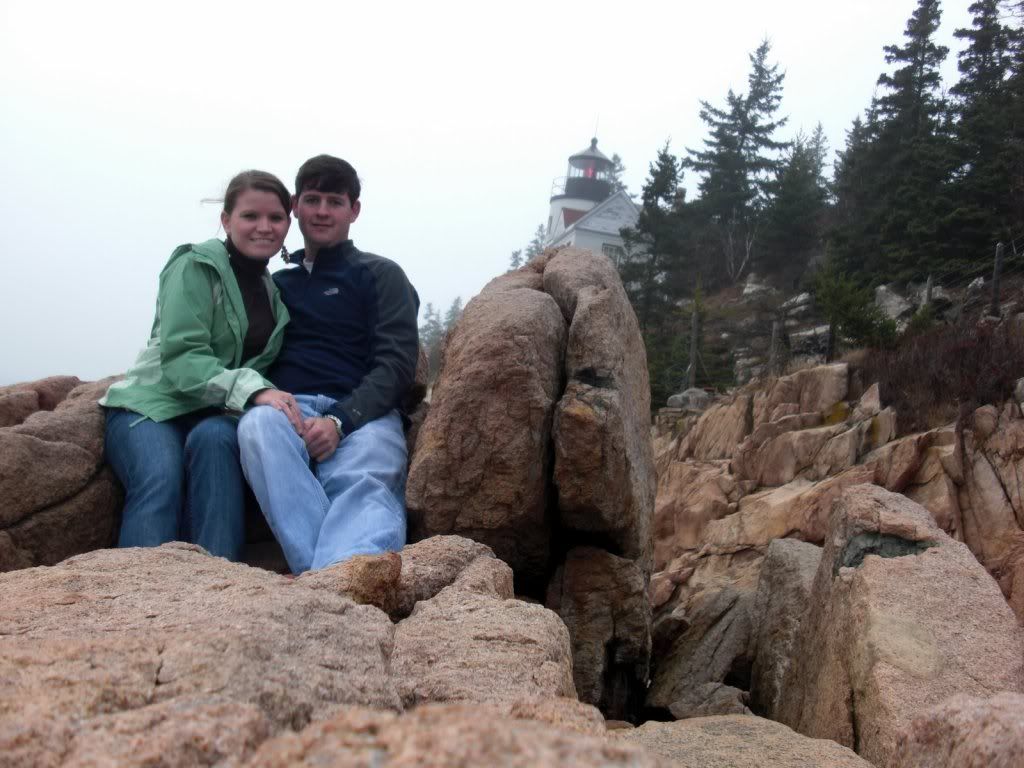 This is us at Bass Harbor Lighthouse. I was very much looking forward to seeing these lighthouses (Maine has HUNDREDS) but again, the fog made it a little hard.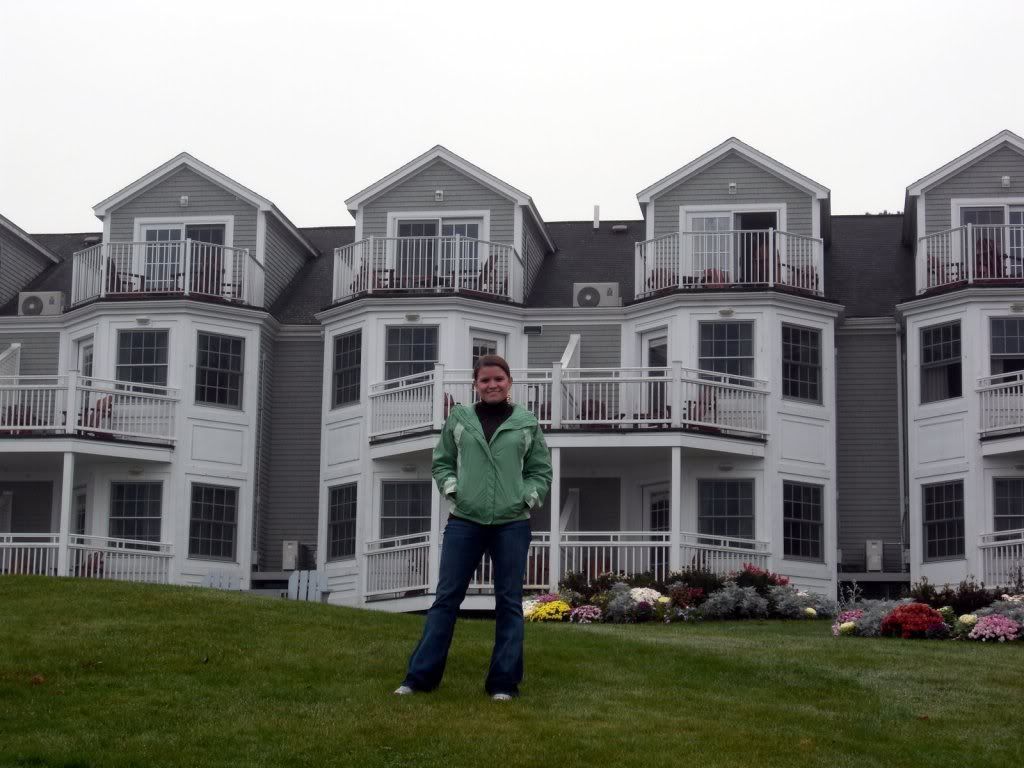 Bar Harbor Inn...BEAUTIFUL!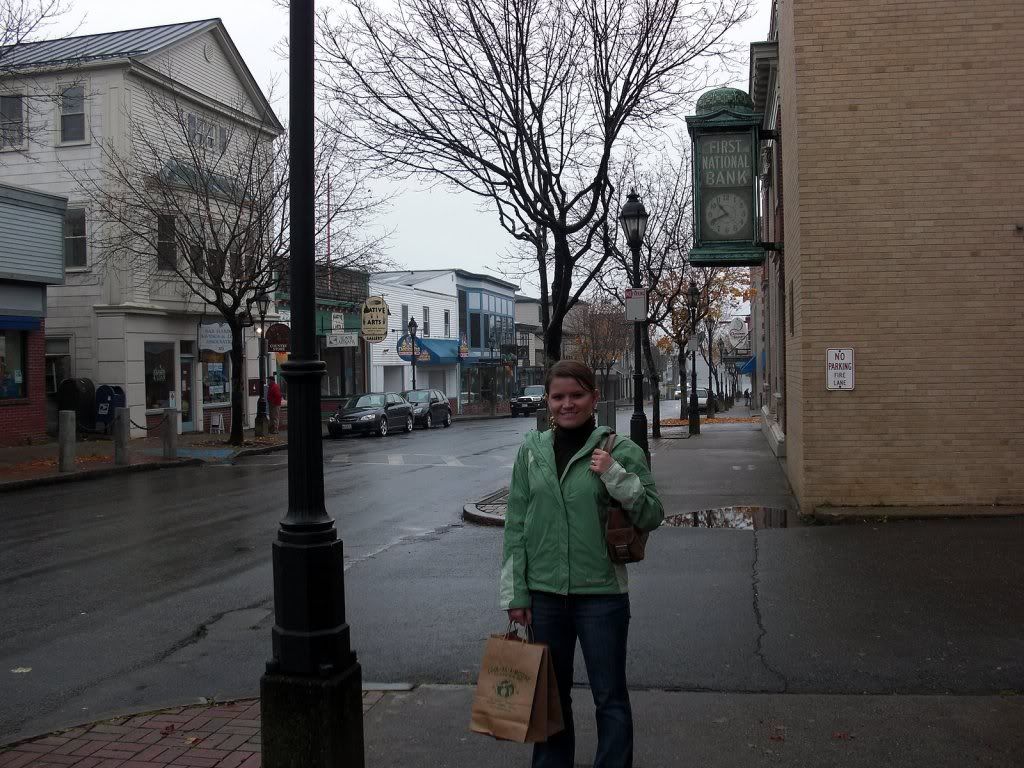 Doing some light shopping in Bar Harbor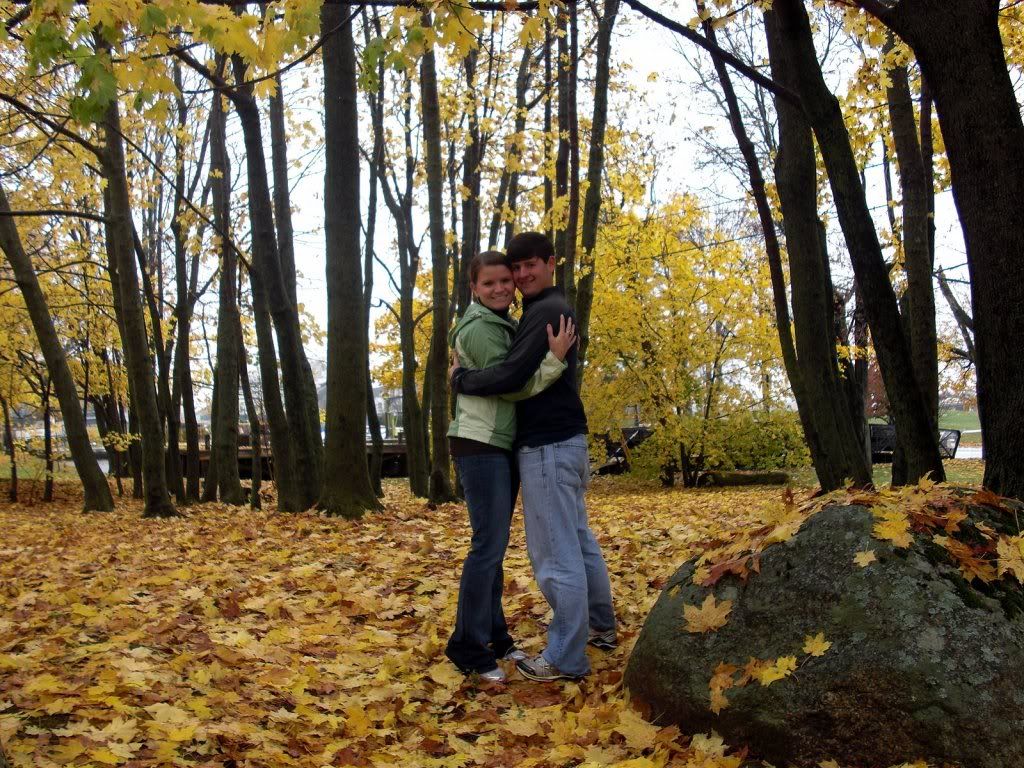 This is at a small park near Bar Harbor Inn. This was one of the very few places that still had leaves in the fall colors. We came during "off-season", which had its pros and its cons. The park was pretty much empty which was great! We didn't have traffic and it was very romantic to not be surrounded by tons of people. However, all the fun restaurants and shops and stuff were all closed for the season, so it was hard to find places to eat and buy things.

We left Bar Harbor to drive to Freeport, Maine that afternoon. It was about a 3 hour drive, but it was dark in Maine at like 4:30, so it felt much later than it actually was. We went to Freeport because of the LL Bean outlet store. Justin, Rob, Bonnie and Andrew came to Freeport back in June when they did their northeastern hiking excursion and I was fascinated with the things Justin had brought home from that store, so I really wanted to go there. I asked Justin a while ago (back when I thought I was going to Acadia) if I would need to bring money to "shop". He didn't want to give away where were going and was afraid that if he said "yes" that I would figure it out. So he said no. When I was in the Birmingham airport and found out that I was going to Acadia one of the first things I said was "Man I don't have a lot of money to go shopping at LL Bean". Justin responded by saying "That's why I also got you this" and gave me an LL Bean $100 gift card that he had ordered for me the previous week. I have the best man in the world :)
Once we got into Freeport, we went to our hotel and freshened up a bit to go to dinner. We ate dinner at a fancy place called Jameson Tavern. It was in a building that reminds me of those plantations back in the "Gone With the Wind" Days. Very similar to the Battle Friedman Home in Tuscaloosa, AL. Anyway, it was FABULOUS. Justin had lobster and I had steak. He said it was the best lobster he has ever had. Afterwards we went to other outlets like Nine West, Northface, Cool As a Moose, etc. We were so exhausted from only getting a little over 4 hours of sleep the night before so we turned in early that night.

The next morning we woke up and headed to Portland, Maine to see the Portland Head Lighthouse, which was ABSOLUTELY BEAUTIFUL!!! The weather was so much better that day!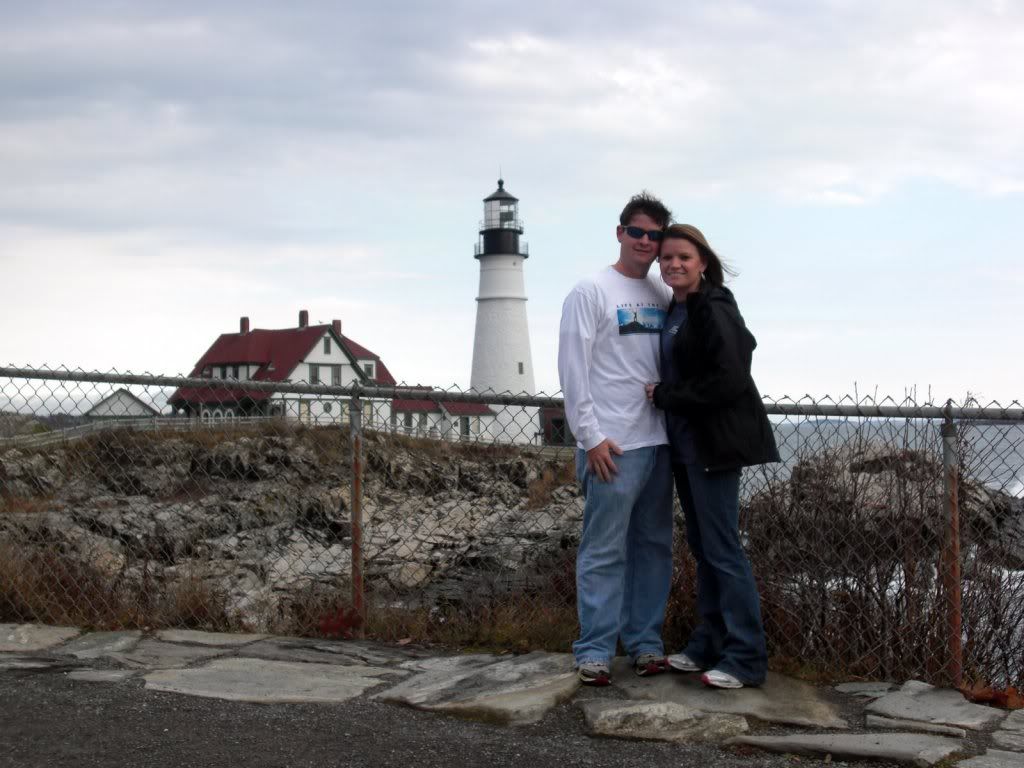 This is the Portland Head Lighthouse. No picture does it justice. I was truly in awe!

After leaving Portland we drove the 3 hours back to Acadia to see some of the highlights from the day before now that the sun was out. We only had an hour and a half at Acadia before we had to drive back to Bangor, Maine to catch our flight back home. But we managed to hit the best parts of the park and get better pictures.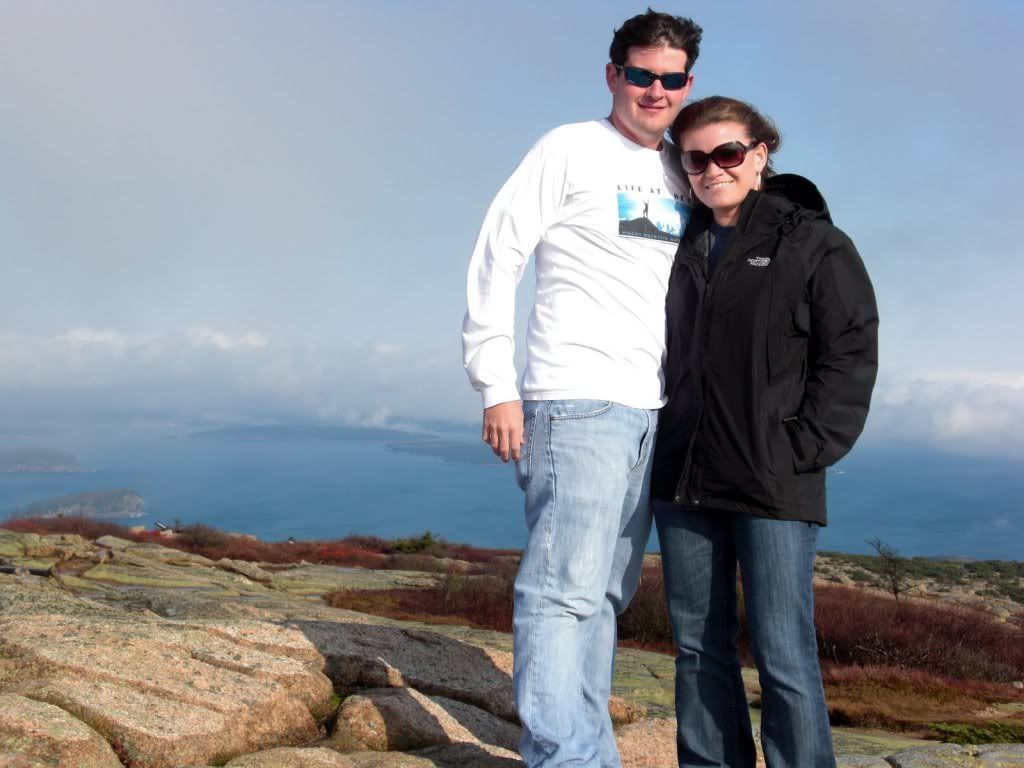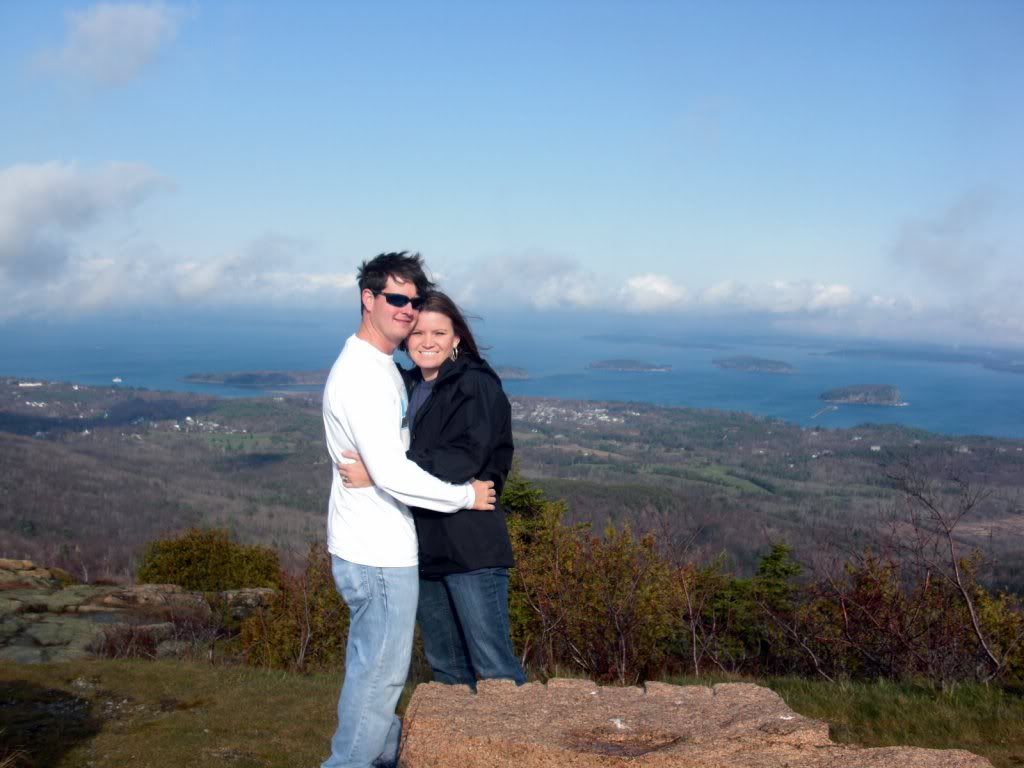 This is at the summit of Cadillac Mountain. If you were to be on the summit of this mountain at sunrise, you would officially be the first person in the United States of America to see the sun come up for that day. It was breath-taking (and very windy if you can't tell by the pictures)!




This is me at Sand Beach....I was incredibly pumped that the sun was out!!!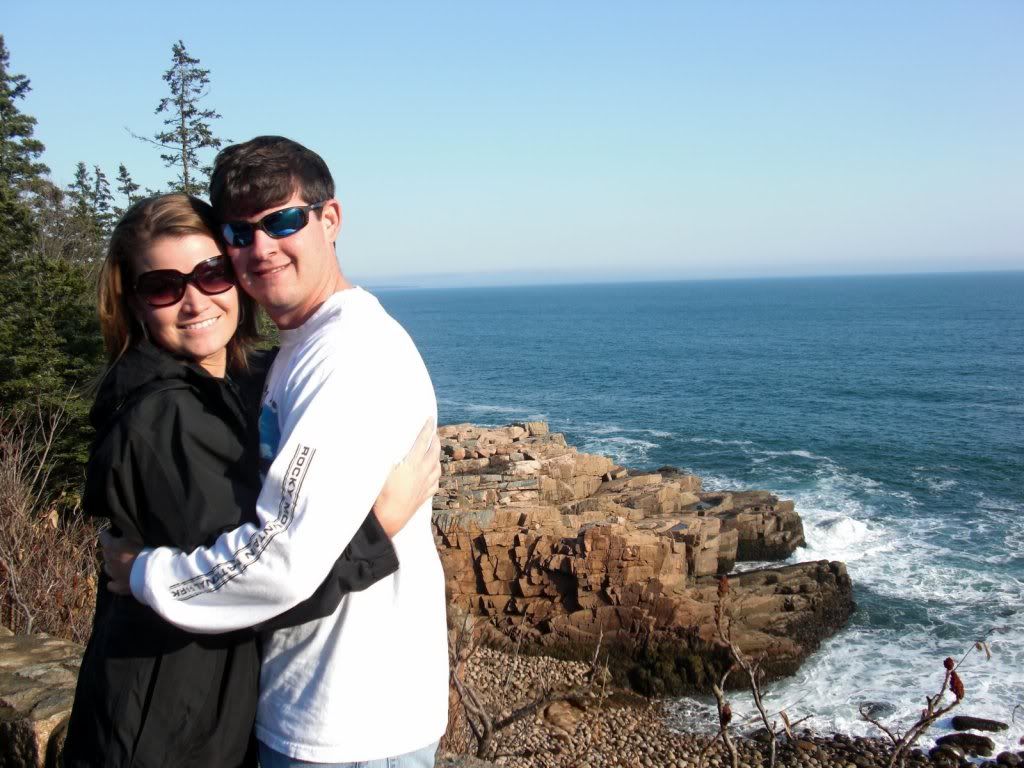 This is me and Justin at Otter Point...one of my favorite views in the park.

Great trip! I love traveling with this kid ;)