Since I've been given a hard time by a few people about not updating this, I guess its time I make an entry about the awesome beach trip that my entire family just went on. We decided to do a family beach trip from Wednesday, September 17th through Sunday, September 21. My step-dad rented us a 3 story 8BR beach house on the beach in Gulf Shores and it truly was an amazing house! There was a pool on the deck, a huge kitchen and 3 levels, all of which came with 3 bedrooms/3 bathrooms, a living area with a flat screen a small kitchen. It was awesome!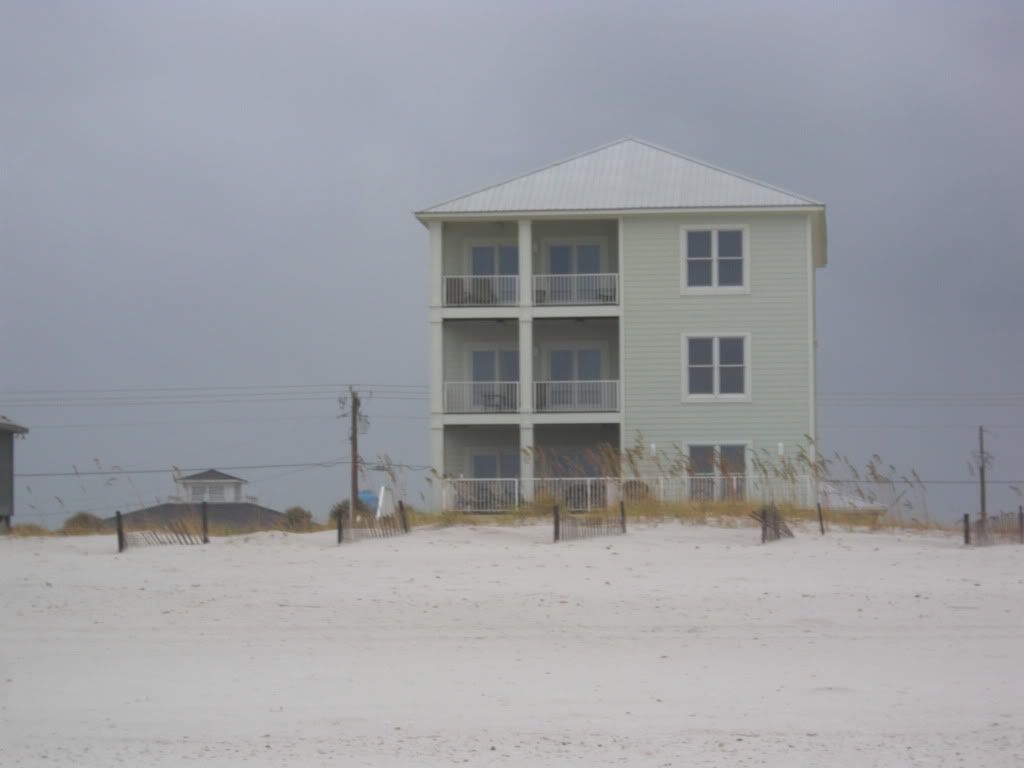 Unfortunately for Justin and I, we were not able to make it to the festivities until late Thursday night. Justin had to work in Oklahoma and I couldn't take too many days off of work since I just started my job. So I picked Justin up at the Pensacola airport and we drove to Gulf Shores Thursday night. However, I did manage to stop by Britton Hill, Florida's highest point at a whopping 345 feet ;)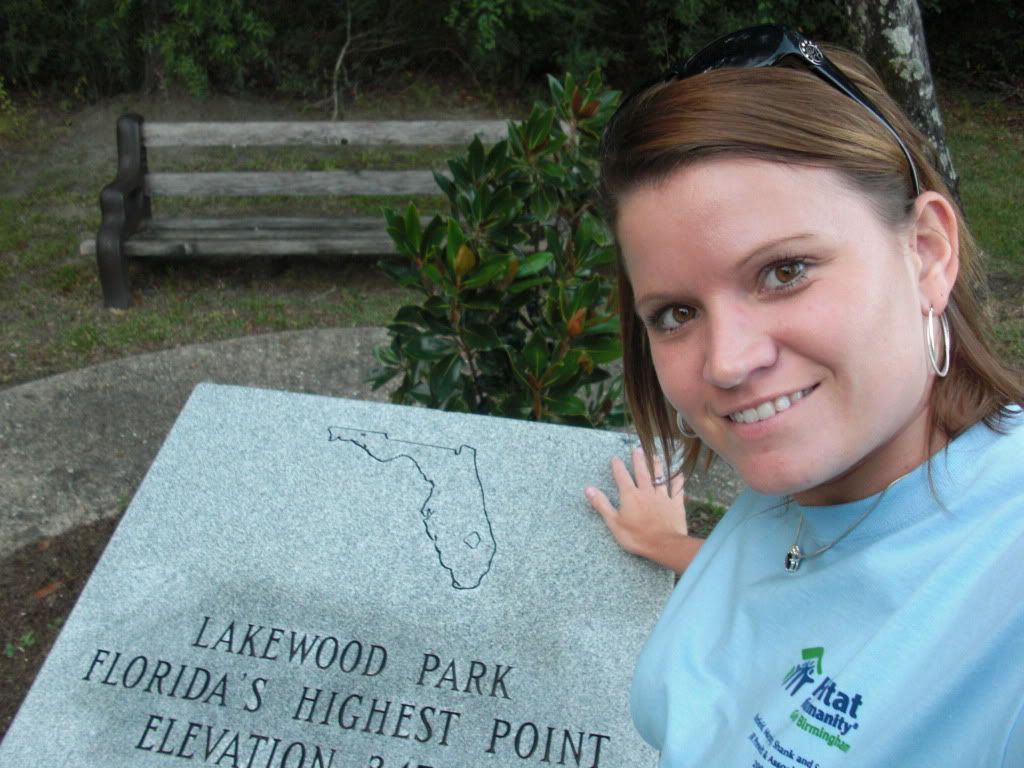 This is the whole family right after Justin and I got there on Thursday night

Friday came with some pretty bad weather. It wasn't sunny at all so since we couldn't lay on the beach, Justin and I did a little running on the beach. He probably ran about 6 miles while I only ran 4, but after 30 minutes of running, it started pouring down rain. If you have ever run on the beach, you know that if it's windy and the sand is blowing all over you, it hurts. Now, add pouring down rain with about 20+ mph winds that CAME OUT OF NOWHERE!!! It took me twice as long to run back to the house because I was running against the wind. I had to keep my head down because the rain kept getting in my eyes and since i was looking down, I almost passed the beach house. The only thing that kept me from passing it was all 12 members of my family on the back porch yelling and pointing at something. I turned around, but didn't see anything. Later, I was shown a picture....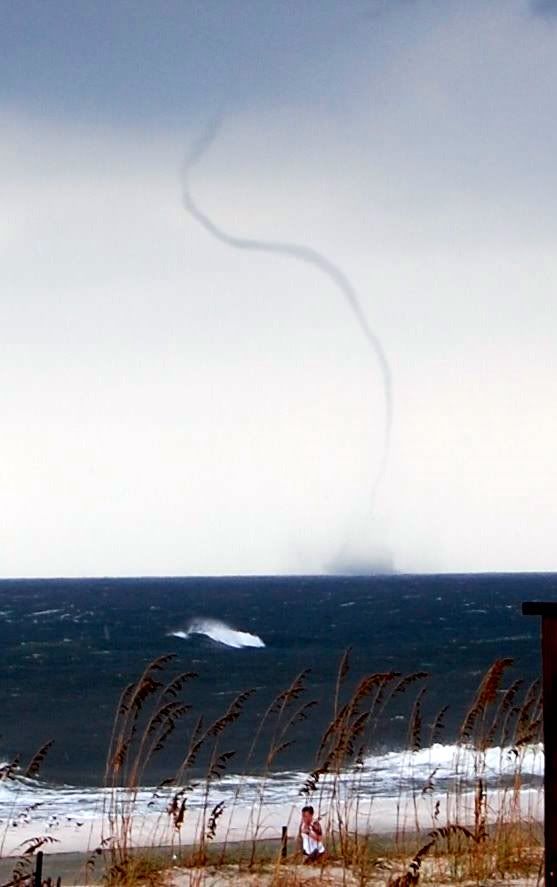 Yep, a water spout. That is what my family was pointing at. That little person in white at the bottom is me running. I had no idea it was ever there.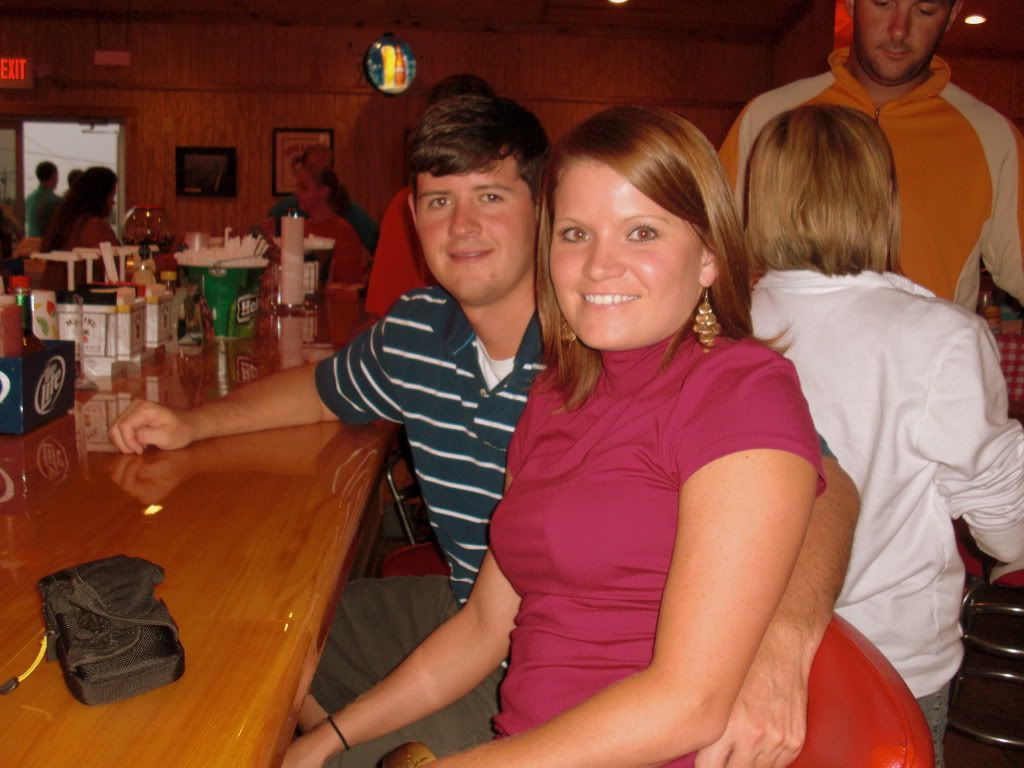 Friday night we all went to dinner at a restaurant called Ribs-N-Reds. This restaurant was actually owned by Mike, my-step-dad, when he lived in Orange Beach. We had a blast! It's really hard to get all of our family together like this and this night was one of only two nights where everyone was at dinner together.




Saturday was definitely the fun day. It started out when Jeff Smith (Little Jeff) took Anderson to fly a kite. Naturally I came with them because I follow that kid around everywhere he goes in fear that I will miss a truly good moment! Anderson got tired of flying the kite and wanted to look for seashells, so I helped him look for them in the beach.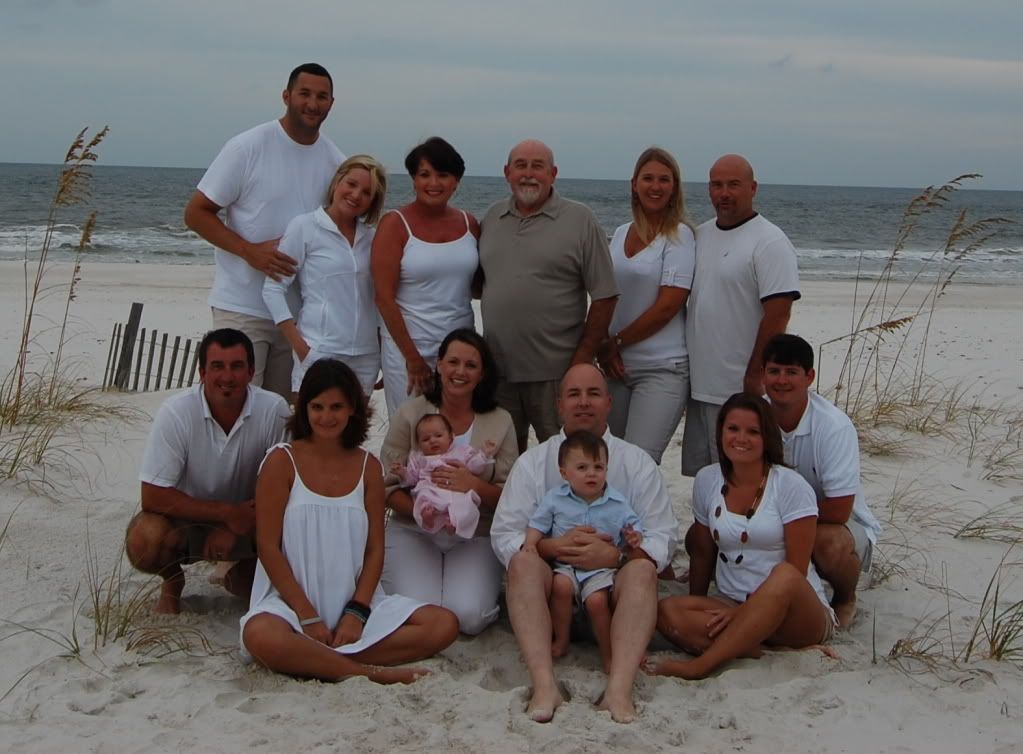 We also took our yearly family photos at the beach. Every year, my mom tries to get all of us together to have a family photo and we usually try to coordinate the colors. This year, since it was at the beach, we chose white and khaki.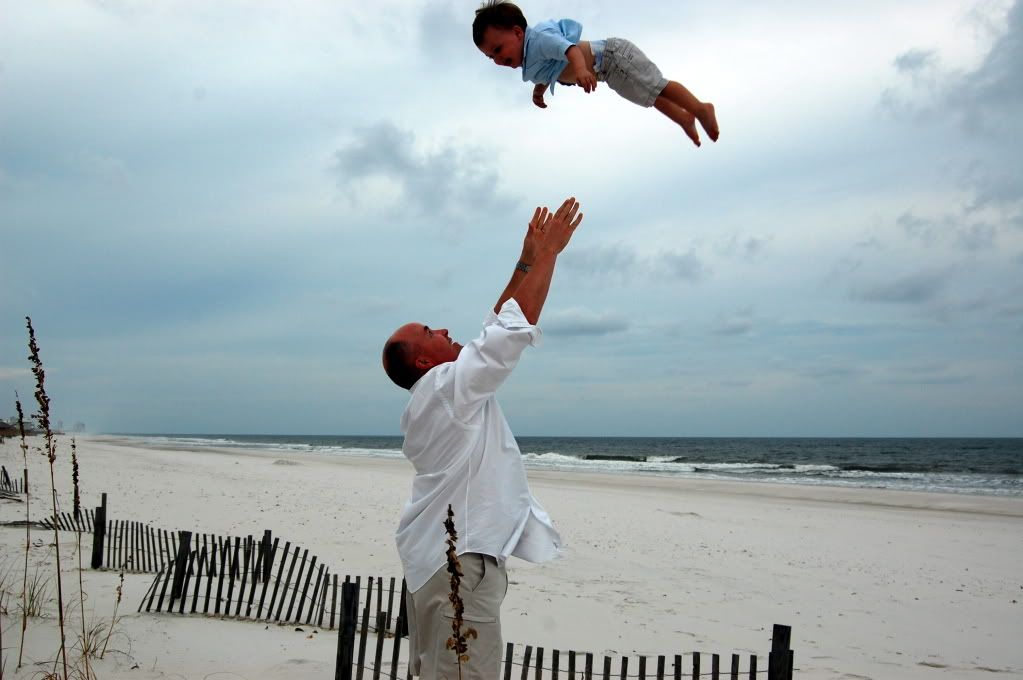 Anderson loves to "go high" as he calls it




The three sisters

Tomorrow Justin and I are headed to Auburn (again) for the Auburn/UT game. The game doesn't start until 2:30 but we are going to drive down pretty early and spend the day at his old fraternity house. It kind of sucks that I won't be able to watch the Alabama/UGA game, but I can still hear it on the radio on the way home after the Auburn game.